Microsoft Edge gets updated with lots of new features and themes
Jan 27, 2021 - Views: 838 Share
Lots of new Microsoft Edge arriving this month.
Microsoft has recently introduced a bunch of new features for its Edge browser, including sleeping tabs, new colorful themes, password manager, and improvements to performance. The latest features arrive to celebrate the one-year birthday of the Chromium-powered Microsoft Edge, according to Windows Experience Blog.
24 new colorful themes added
The introduction of new colorful themes in Edge is likely one of the most exciting features from a user standpoint. Microsoft said it added 24 new themes, providing users with a wide range of options to personalize their browser experience. 
New themes in Microsoft Edge (Video source: Microsoft Edge YouTube channel)
Themes range from simple and basic colors all the ways to Microsoft Flight Simulator, Halo, and Forza themes. These new themes include colors on the address bar, new tab pages, tabs, and other parts of the Microsoft Edge browser.
Other useful features also included
With the latest update, the general look and feel of the Microsoft Edge browser might be changing. Besides, the company is also adding in some other useful features. 
A new sleeping tabs function is rolled out now, aiming to boost the browser's performance by improving memory and CPU resource usage. Edge will automatically release system resources for inactive tabs when users have a number of tabs open, helping new tabs run better or stopping the browser from hogging system memory and CPU resources in the background.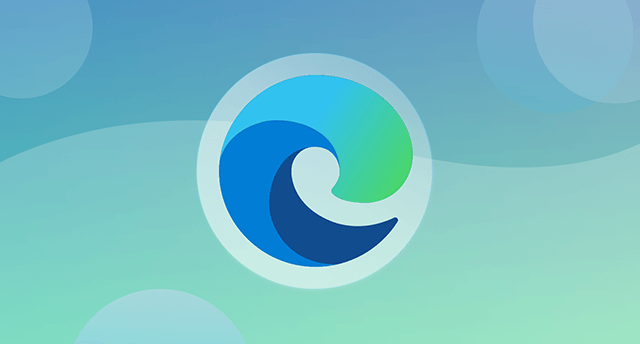 With the latest update, the general look and feel of the Microsoft Edge browser might be changing
Microsoft also adds new password manager features to Edge, including a password generator. The updated browser will automatically suggest a secure and complex password when users sign up for a new online account or attempt to change an existing password. Also, Edge will be getting a new password monitor that will alert users should any of the credentials leak onto the dark webs or other sites in data breaches.
Edge history and tab sync are also finally rolling out to all users this week. It allows Edge users to sync their full web history as well as active tabs across multiple devices, consisting of iOS and Android.
The official introduction to the Edge browser's latest updated features can be found here: blogs.windows.com/windowsexperience/2021/01/21/this-year-lets-resolve-to-make-the-most-of-our-time-online-and-better-protect-ourselves-from-online-threats/
Sources:
theverge.com/2021/1/21/22242622/microsoft-edge-new-themes-icons-sleeping-tabs-feature
xda-developers.com/microsoft-edge-themes-password-generator-features/