How to fix ping in Valorant: PROVEN ways to reduce in-game lag
Dec 27, 2021 - Views: 11093 Share
Many people experience lag when playing Valorant. How frustrating it is!
The reason behind this case is high ping.
So how to fix ping in Valorant?
In this article, we'll help you find out easy and free ways to improve your Valorant gaming experience.
Also, it's vital in determining if your network connection gets a good ping.
Let's dive in…
How to fix ping in Valorant?
Whats a good ping for gaming?
To get the most out of your gaming experience, you'll need a low ping. 
When it comes to your ping when gaming, greater isn't always better. 
In fact…
"The smaller the ping, the better." 
But what exactly does ping game mean? 
It refers to the network latency between your computer and another's, or even the game's own server.
So, what is a good ping for online gaming? 
Pings of 40ms - 60ms or less are considered acceptable. 

A speed of more than 100ms results in a significant delay.  

A speed of more than 170 will cause certain games to reject your connection outright. That time, fixing high ping is necessary.
If you have a ping of 10ms (0.01 seconds), your gaming will appear quicker and smoother than if you have a ping of 100ms.
Pings of 40ms - 60ms or less are considered acceptable
The good ping ms rate is entirely dependent on the game you are playing. 
For instance, the Hearthstone game is a slower turn-based game, it may not require a low ping. 
However, other games, such as Counter-Strike and Street Fighter V, need precise inputs and timing. 
It necessitates a considerably lower ping to play at the highest level.
In the Valorant game, it recommends that gamers need to get at least an 80 ms ping rate. 
Of course, lower than 80 ms is the best. 
This recommendation is just an estimated number. 
It can change due to the number of connected devices at the same time you play the game.
What is FPS?
FPS is yet another important factor in online gaming, besides ping.
It refers to first-person shooter video games in a gaming environment.
It also means the number of frames that your graphics card can generate in a second or the number of frames that your monitor shows in a second.
"The smoother and more responsive the game appears, the higher the FPS. A low FPS will give the impression that the game is stuttering, which will make it harder and less fun to play."
Below is a table showing how ideal your FPS is for gaming:
| | |
| --- | --- |
| 30 FPS | Minimum for a playable game  |
| 60 FPS | Ideal frame rate |
| 120 FPS | Achievable on high-end gaming PCs connected to 144Hz refresh rate monitors |
| 240 FPS | The highest frame rate you may get |
What is the ideal FPS for gaming?
How to run a gaming ping test?
To check whether your current network gets a good ping enough or not, you need to conduct a gaming ping test. 
You can use the CMD command or a speed test tool.
Today, we will introduce you to a reliable game ping test - MySpeed. 
Thanks to its simple interface, everyone can use it and understand the results for the first time. 
With just manipulation, users can start the tool and wait for results. 
Not only measure the ping rate but it also checks download speed and upload speed.  
Besides, you also get interesting information relating to internet issues such as download speed, fixing high ping, how to check internet speed, etc. 
All can be found in its blog.
MySpeed blog provides helpful articles related to internet issues
To run a gaming ping test with MySpeed, follow the simple steps below:
Step 1: Visit the MySpeed website
You can visit its website through the link https://gospeedcheck.com/ or type "MySpeed" on the Google searching bar. 
Google will return the wanted result on the first result page.
Google's result of MySpeed 
On MySpeed's homepage, you will see the icon "Go" button. 
Click it to start the test.
Click the Go button
MySpeed conducts 3 small tests: ping, download, and uploads test respectively. 
After a few seconds, you will see the 3 test results on the screen. 
The ping test is in milliseconds (ms) while downloads and uploads are measured in megabits per second (Mbps).
The results of ping, download, and upload speed
How to fix ping in Valorant?
When it comes to high ping in Valorant, here are possible causes of high ping that slow down your gaming experience.
Many factors can cause a Valorant high ping 
How to reduce high ping in Valorant? 
You can try out these free Valorant high ping fix tips below.
Restarting your network is among the simplest and quickest ways to fix a network issue, whether you're using WiFi or Ethernet. 
It'll refresh your IP address and free up RAM on your router, which may also resolve your high ping issue.
Upgrade your router to a faster one
If your router is used for 3 to 5 years, it's time to replace a new one. A gaming router can be a good consideration.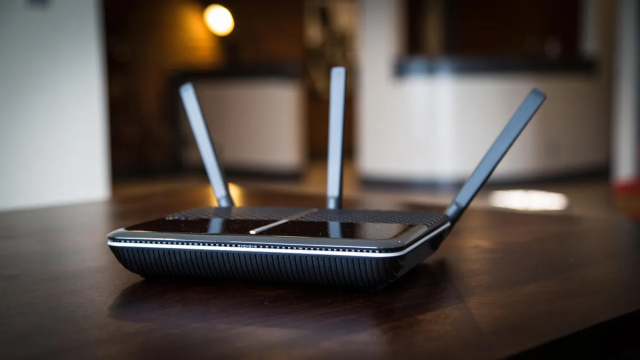 Upgrade your router can help lower ping
Place a router in a better place
While using a wireless connection, ensure your router  is completely updated. To maximize the signal, place it in an open area that is ideally elevated. 
You can choose the middle of your house to spread Wifi signals to the whole indoor space. 
Close any unnecessary programs and apps running in the background
The same applies to reducing the number of devices jostling for bandwidth should be kept to a minimum.
Your ping may get worse with the more open programs and apps you have running.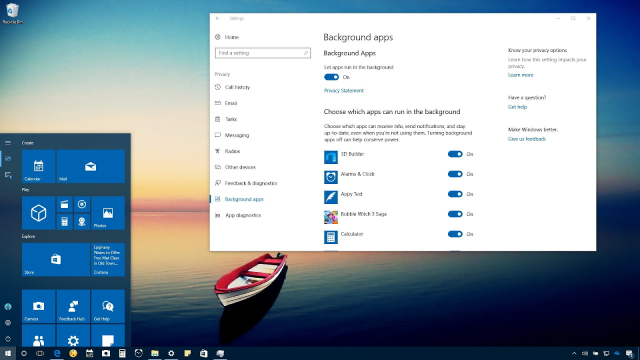 Avoid letting many apps run in the background
You had better pick the server that is close to your area to improve connectivity.
Also, consider turning off your VPN if you are using one to see if performance is improved by connecting to a server closer to your location.
Maintain a direct connection ( a wired connection) to your router 
Wi-Fi is practical and suitable for everyday web browsing. 
Yet, it's currently not a good idea when it comes to first-person shooters.
So, ensure you're using a connected connection to avoid any potential interference.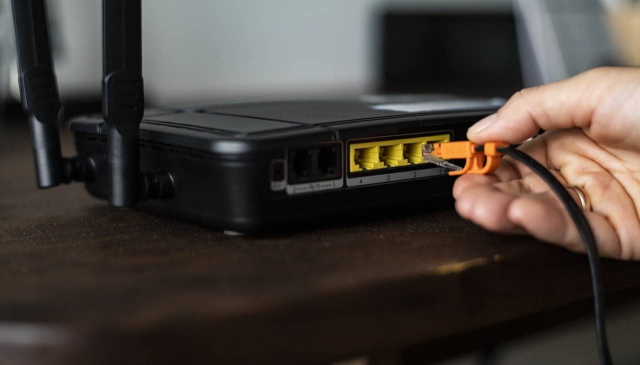 Go for a wired connection to get low ping
Check the ping of the game server
You should disable any updates momentarily to enhance your ping speed.
After updating their network driver, your ping times in Valorant may become more stable. 
Thus, make sure you are running the most recent network driver. If not, you must update it.
Every domain has an IP address, and DNS is essentially a mechanism that converts the domain you are visiting its IP address. 
By switching to a well-known DNS server, you can speed up your ping while also cutting down on resolution time.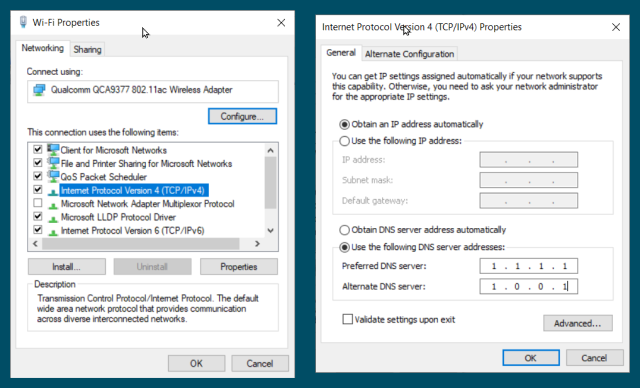 Changing your DNS settings is good to lower ping
Install all Windows updates
For Windows 10, there are essentially two categories of update packages: quality updates and version upgrades.
Obtaining system updates might be able to resolve your high ping problem.
It's also not too difficult to do.
Frequently Asked Questions (FAQs)
How to fix ping in Valorant is such a common topic among gamers.
Not only that, but they are also interested in other related issues.
Fortunately, we've compiled and solved them.
Check out!
Why is my Valorant ping so high when I have good internet access?
Even though Valorant has been available for a while, many players are still encountering lag spikes.
Ping spikes or slowness in Valorant cause the game to be unusable.
A poor internet connection from your ISP (internet service provider) or from your computer itself is frequently to blame for an increase in ping.
Is 100 ping good for Valorant?
On any online multiplayer game, a ping between 40 and 60 ms is ideal for playing. Any speed greater than 100ms causes a noticeable delay.
It would be much better if you could reduce it.
So, 100 ms ping is relatively ok for Valorant.
Is 15 Mbps good for Valorant?
You should be certain to have upload rates of at least 5 Mbps and download speeds of at least 50 Mbps for the greatest online gaming experience.
In particular, you'll have no trouble accessing the majority of content and playing online games with 10-15 Mbps.
Conclusion
By now, we hope you are clear about the causes of Valorant high ping and how to test ping. When you know how to fix ping in Valorant, seamless gaming is a breeze. Thus, don't forget to apply these helpful tips to outperform your competition.