Game ping test: Review 2 Hot Online Games Fortnite & PUBG
Sep 27, 2021 - Views: 569 - Share this post if you find it interesting!
Being one of the top games played online worldwide, Fortnite Battle Royale, and PUBG have massive strengths that others can not get. There are tons of popular games online that make up the best online gaming industry and reviewing the top of the most famous games is not easy. In this article, we are going to review the 2 trendiest names as well as introduce a game ping test that helps you make sure your connection is fast enough for these games.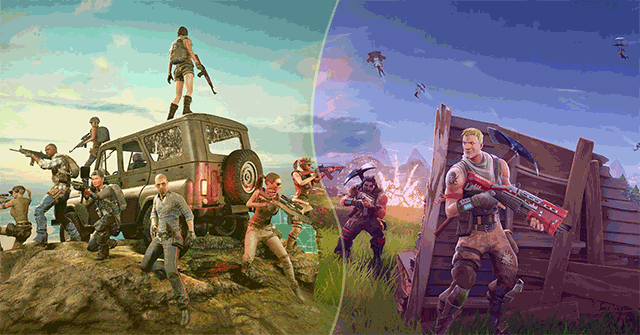 Review 2 famous online games: Fortnite & PUBG
Online games - Royale game genre
Fortnite and PUBG belong to the battle royale game genre. This type is an online multiplayer video game genre that combines many elements needed for a survival game such as survival, exploration, and scavenging with last-man-standing gameplay.
Battle royale games allow multiple players from dozens to hundreds of players who start with minimal equipment. After that, game players must get rid of all other opponents while avoiding being trapped outside of a shrinking "safe area". The winner will be the last player or team alive in the game.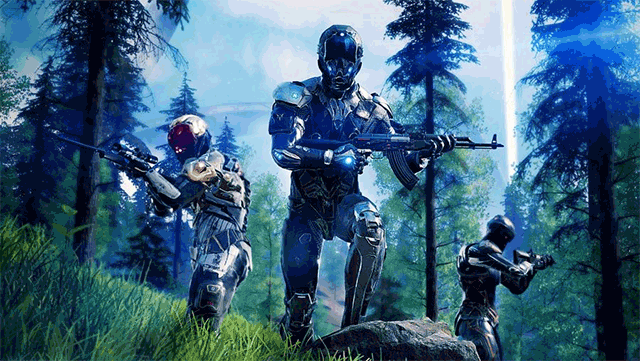 Online multiplayer video game genre
The idea of this game genre is taken from the 2000 Japanese film Battle Royale which tells the last man stands in a shrinking play zone. The genre's origins arose from mods for large-scale online survival games like Minecraft and ARMA 2 in the early 2010s.
By the end of the 2010s, the genre became a cultural phenomenon, with the resounding success of games such as PlayerUnknown's Battlegrounds (2017), Fortnite Battle Royale (2017), etc.
PLAYERUNKNOWN'S BATTLEGROUNDS (PUBG)
PlayerUnknown's Battlegrounds (PUBG) is created by Brendan Greene that is called the self-proclaimed creator of the battle royale genre. PUBG is commented to be slower and more realistic gameplay mechanics than Fortnite Battle Royale.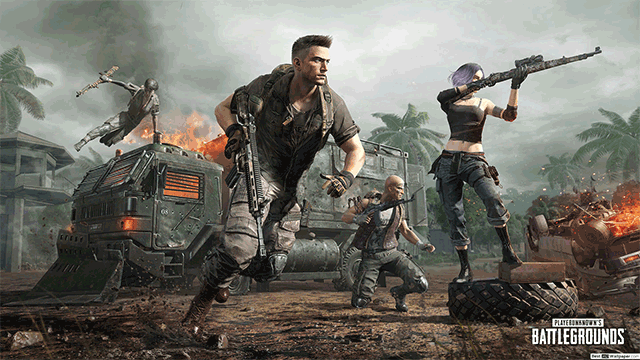 PUBG - battle royale genre
Strengths
PUBG focuses on realism, with full weapon attachments, punishing recoil, bullet drop as well as inventory management. Graphics in PUBG from characters, environment, weapon, etc are so great that players will feel everything in the game as real. If you like to play games using Unreal Engine 4, you can not ignore PUBG.
Another good feature is that the level of visual polish varies a lot between the weapons. When you feed ammo to an empty AKM, your left arm reaches across your body to smack the charging handle, a nice detail
PUBG designs and allows users to own cars, whilst Fortnite does not. If you are into cruising about maps with allies inside the backseat, then PUBG's pipped Fortnite within this regard.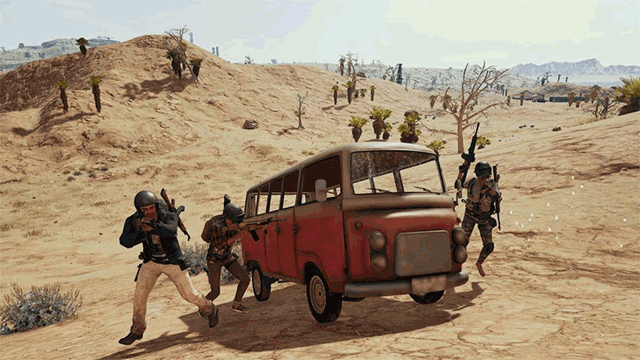 PUBG focuses on realism, with full weapon attachments
PUBG designs and allows users to own cars, whilst Fortnite does not. If you are into cruising about maps with allies inside the backseat, then PUBG's pipped Fortnite within this regard.
Furthermore, PUBG celebrates weekly events and custom matches for gamers to play competitively. There are two maps in the game Erangel and Miramar and another one particular map - Savage. That is one plus for PUBG, the map of PUBG is also bigger than that in Fortnite.
Weaknesses
In contrast, there are some weaknesses players are dissatisfied within this game. For example, game players will pay $30 for a copyright key game as well as register PlayStation Plus or Xbox Live Gold to play.
The time for each game match is 30 minutes. Therefore, for people who want to play in a shorter time, playing PUBG is not possible.
Moreover, PUBG focuses on graphics and allows PUBG to run at 60 FPS, thus, your PC devices will need a higher RAM capacity with at least 8GB RAM, core i5. If your PC is not satisfied with this requirement, it will take a lot of time to load the game. It can take from a minute to some minutes. As a result, players will reduce their interest in playing games.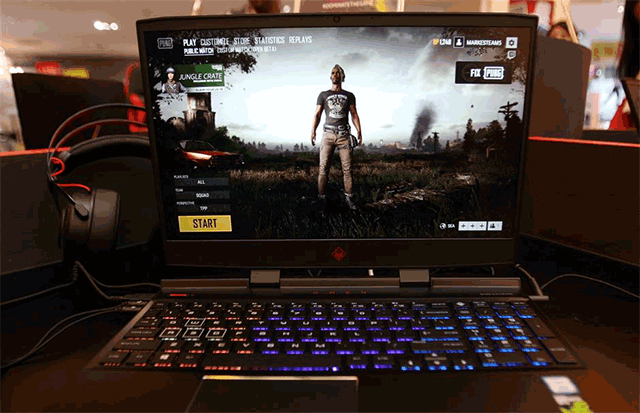 PUBG are designed to run at 60 FPS
FORTNITE BATTLE ROYALE ( FORTNITE)
Developed after the PUBG, Fortnite still has got certain notices and broke a series of records for both sales and player counts quickly. At first, although this battle royale mode is an "imitation" of PUBG, it is not denied that there are some special impressive strengths of Fortnite game.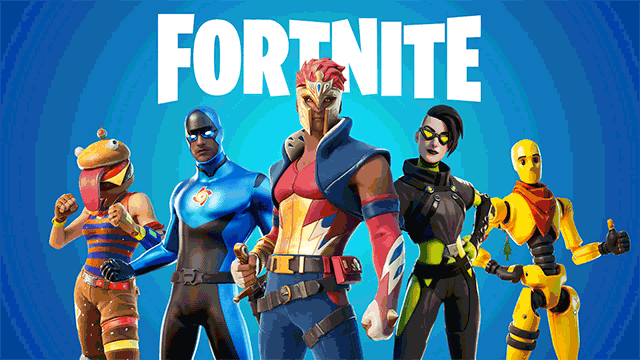 Fortnite Battle Royale
Strengths
First of all, the Fortnite game is free. It means that you do not need to pay money for a copyright key game as PUBG or even there is no cash shop selling items with real money in that online game. Also, you are free to play it on PS4 & Xbox One.
Being different from PUBG, Fortnite prefers a casual style. The matches in the game occur quite fast, with a duration of only about 20 minutes, which is very suitable for players to play during a short lunch break. Besides, the gun battles between players and players themselves are not too tactical.
The most notable feature of this game is the interaction with the environment unique, when almost everything in the world of Fortnite Battle Royale game, from houses, trees, to rocks, vehicles, containers…. can be destroyed by gun bullets or by a hoe - default items provided for players at the beginning of the game. This feature brings many interesting moments to gamers when there is no safe hidden position in the game.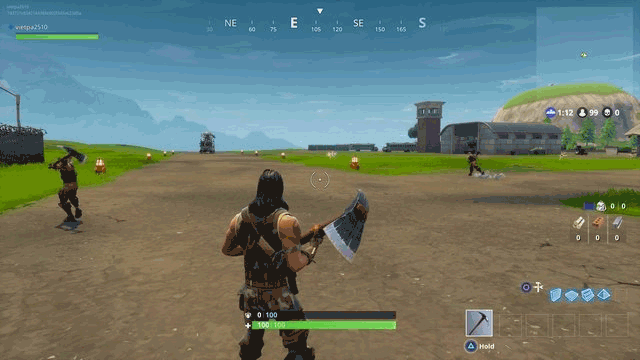 The interaction with the environment is unique in Fortnite
Weaknesses
There are still some weaknesses in this battle royale genre. First, the shooting mechanism of the game is needed to improve. The weapons in the game when fired too lack recoil, giving players the feeling of shooting paper guns.
Besides, Fortnite Battle Royale currently still lacks a lot of basic features, for example, the custom character development system or teaming feature with your friends in the friends' list.
Furthermore, after each match game, even as the sole survivor, you never receive any special rewards from the game because the bonus system is not yet integrated. This implicitly causes the replay value of Fortnite Battle Royale to decrease significantly when the player does not have many purposes to play more games.
Game Ping Test - MySpeed
With these online games, speed is one of the most crucial factors which is considered as a key factor deciding the win-loss of a gamer.
Especially, the Ping is mentioned regularly. So, what is a ping?
Ping (latency is the technically more correct term) refers to the time it takes for a small data set to be transmitted between your computer and a server on your Internet connection. As a result, you will need a good ping for gaming to have a smooth game-playing experience.
How to know whether your ping is good for Fortnite, and PUBG mobile or not? A ping speed test can help you with this. Not to download or install on devices, not take you a long time, this tool not only measures ping rate but also shows you the results of download speed and upload speed. The results are shown quickly, accurately.
There are tons of ping test online with many famous names such as Speedtest, FAST, Meter while MySpeed is a reliable speed check and is used by many gamers before enjoying a match.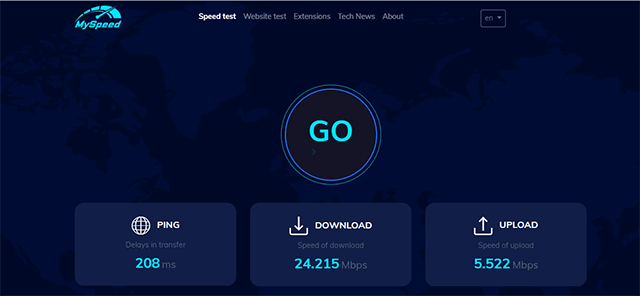 MySpeed - a ping test online
What is a good ping for gaming? Test your ping and take a look at the table:
| | |
| --- | --- |
| Ping rate | |
| | |
| | |
| | |
Your ping game is lower than 150, congrats. But how about a higher rate? The number tells that your basic manipulations, movements in games will be slower than your opponents. Of course, the loss is certain. How to improve high ping in games? Do not worry about that. You can try to apply the tips to get a good ping for gamers to reduce your ping test online result. For example, you can install a gaming router or simply consider changing your internet connection to a wired one.
Wrapping up
Want to discuss this game topic with your friends? Do not hesitate to share and tag!