How to do a ping test? Possible factors affect your ping [2022]
Dec 29, 2021 - Views: 3301 Share
Besides download and upload speed, ping time or latency is also important to measure how good the Internet connectivity is.
Following will be short explanations about ping, how it works, and how it affects your Internet experiences.
In addition, there will also be a list of some common factors impacting your ping.
Keep reading on to find out now!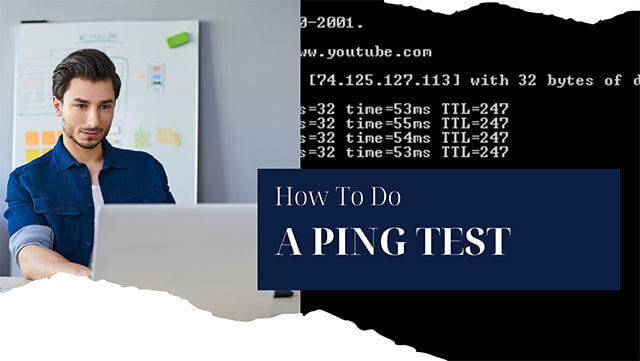 How to do a ping test?
How to test my ping?
Right below here are 2 ways that you can use to check your Internet ping.
They are using the ping command and an online ping test.
Let's see the details!
Check ping using the ping command in Windows 
It's quite simple to do a ping test on a Windows PC. 
Here's how to run a ping test on Windows 10. 
Step 1: Go to Search in your taskbar and type CMD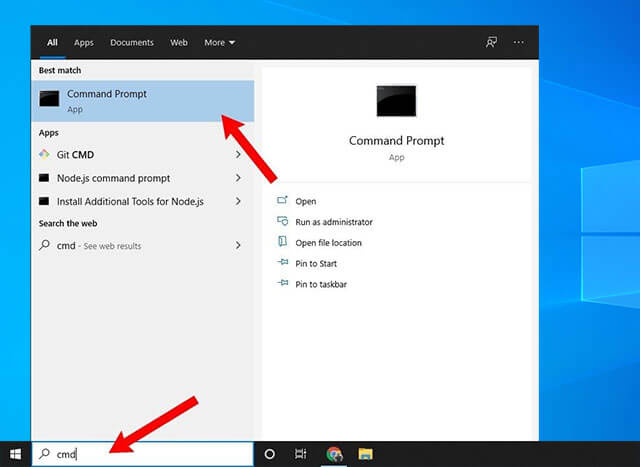 Type "cmd" in the taskbar
Step 2: Click Open to open the Command Prompt.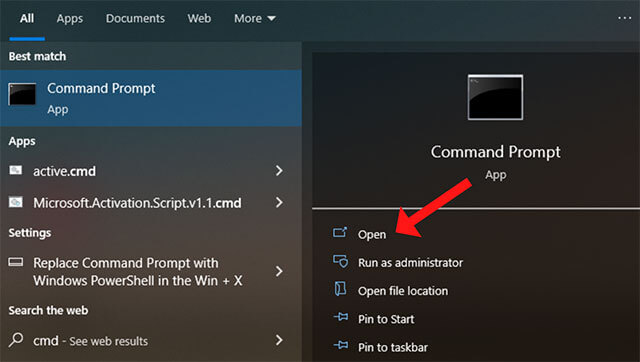 Click "Open"
Step 3: In the black window, type ping followed by a space and a domain name or an IP address that you would like to ping.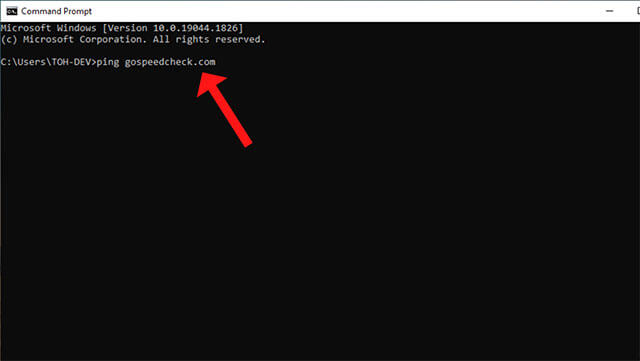 Type your domain name or IP address
Step 4: Hit Enter on the keyboard.
Wait a few seconds for the ping results to display on the screen.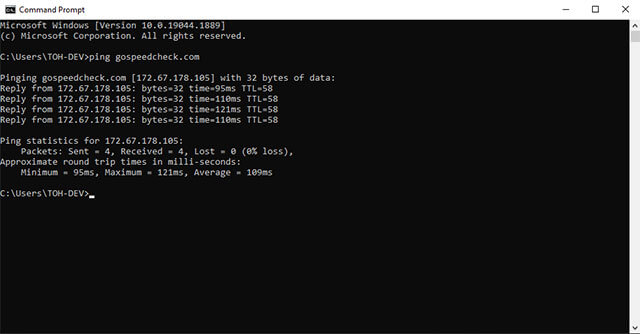 Hit "Enter"
That's what you need to do to check ping using CMD on Windows. 
So easy, right?
Keep reading for another way to see your ping.
If you also wonder how to check black desert online ping, try this way!
How to read the result?
In this part, we'll explain the meaning of terms appearing on your screen after testing.
Let's start!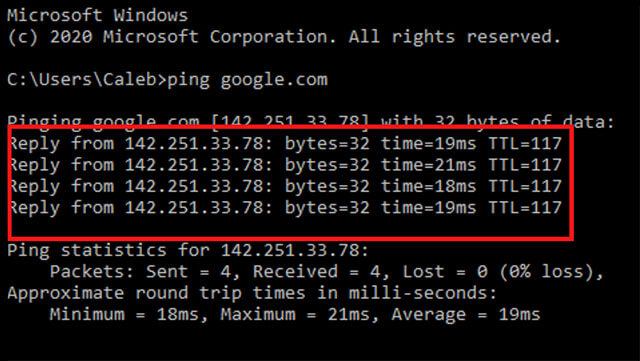 How to read the result?
Reply from: Windows will automatically send 4 ping messages (one on each line), and it will then display the results for each message.

Bytes: The size of a ping message request is 32 bytes,  the standard setting.

Time: The displayed value is the round-trip time in ms (9 ms = 0.009 s). The round trip is the amount of time between when the ping message was sent and when the response was received.

TTL (Time-to-Live): The TTL value indicates how many IP routers a packet can pass through before being discarded.
Now, look at the line below: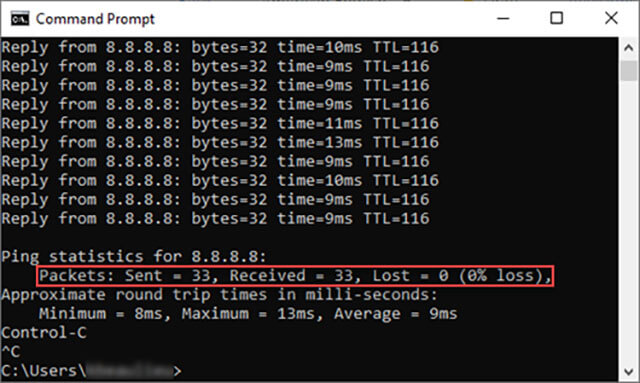 The first important line of the ping test result
Sent: Denote the sending of a signal from your network to the given IP address.

Received: Indicate that your signal was received and responded to by the recipient's IP address.

Loss: This is the crucial figure. Any packet loss could result in troublesome situations. You would prefer to lose 0% of your money. 
Any positive figure denotes a potential network issue that you may need to troubleshoot with the help of your Internet service provider.
Next, pay attention to the line: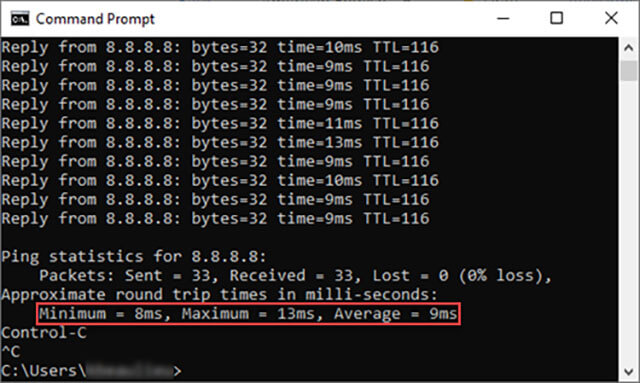 Another important line
What does that mean?
Minimum: The minimum number of ms it took for a signal to go from your network to the specified IP address and back to your network.

Maximum: The longest time in ms that a signal traveled from your network to the specified IP address before returning to your network.

Average: The typical time in ms it took for a signal to go from your network to the specified IP address and back. 
The total number of ms is added together, and the result is divided by the number of packets transmitted to arrive at this value.
Check ping using an online speed test tool
As you probably know, countless online speed test tools are available on the Internet these days. 
In addition to determining how fast your download and upload speeds are, these tools also measure ping latency, just like a ping tester online tool.
Well, it's super simple to use these tools. 
All you need to do is to visit the speed test sites that you would like to use and follow their instructions to start the test.
Then, wait for a few seconds for your Internet speed test results to show up. 
Let's take https://gospeedcheck.com/ a free and convenient speed test site as an example: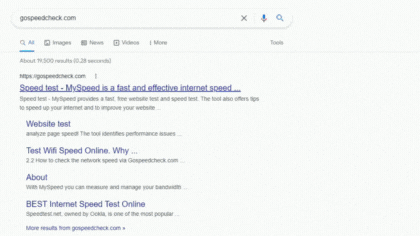 How to run a ping test using MySpeed?
The results typically include 03 metrics of ping (latency), download speed, and upload speed. 
Ping measures how quickly you receive a response after making a request over your connection.

Download speed measures how quickly the server can send you data.

Upload speed is the rate at which you transmit data to other people.
Based on these metrics, you can then know your Internet connectivity.
For accurate results, you should choose to conduct the test on reliable websites.
speedtest.net by Ookla, gospeedcheck.com, fast.com by Netflix, testmy.net, … are the most popular options. 
What is a good ping response time?
Having understood the ping test result, how to know if your ping is good?
To get the answer, look at the table below:
| Ping rate | Ping level |
| --- | --- |
| < 30 ms | Excellent ping |
| 31 ms - 50 ms | Average ping |
| 51 ms - 100 ms | Somewhat slow |
| 101 ms - 500 ms | Slow |
| > 501 ms | Extremely slow |
Ping rate and ping level
That is the general rule. In short, remember that:
The lower your ping is, the better it is
Still, for each specific online purpose, the ping requirement will vary.
For example, a ping rate between 20 and 40 ms is considered excellent for gaming.
Besides, having a low ping is a must if you want to enjoy a fast-paced battle royale shooter game smoothly.
Factors that affect ping
High ping latency can greatly affect your Internet experiences. 
Do you know that various things can directly impact your ping time, causing it to be high? 
Below are some common factors that are likely to make your ping increase.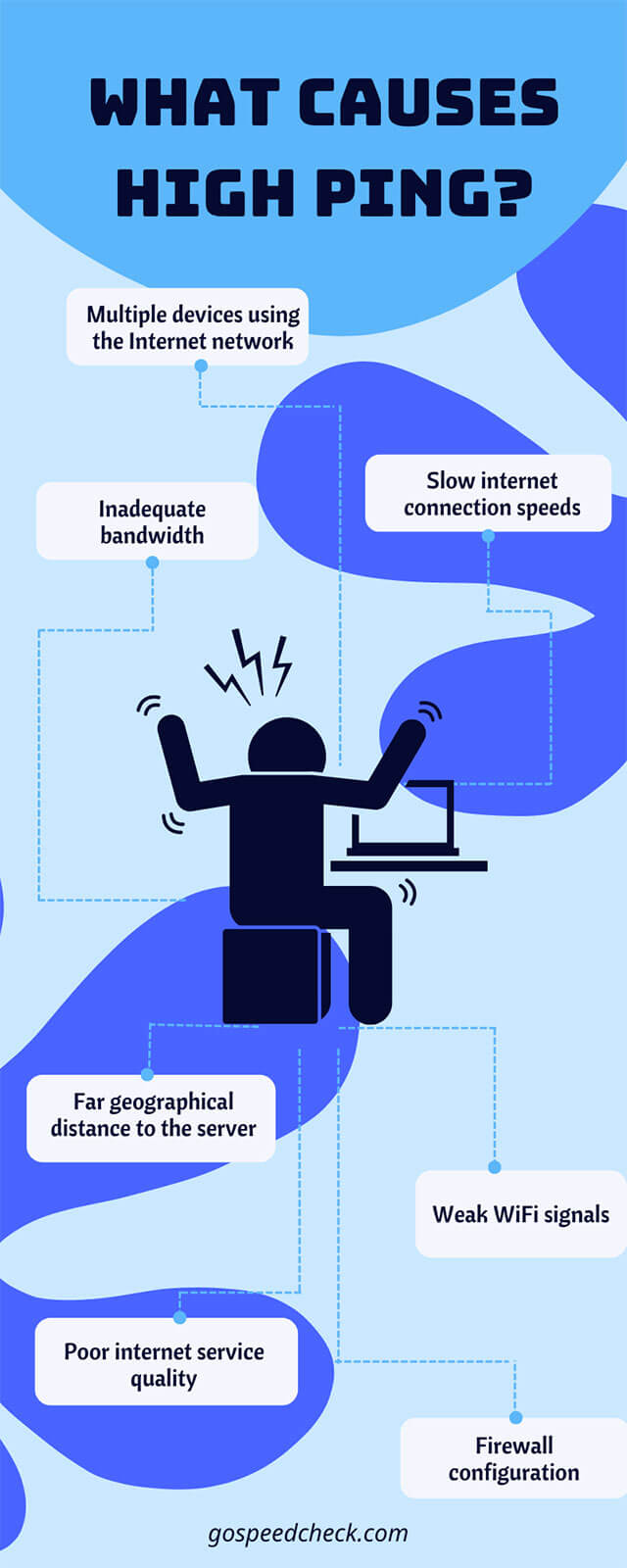 Factors that cause high ping
Frequently Asked Questions (FAQs)
In addition to the question of how to do a ping test, there are other questions concerning online users.
Let's see what they are and our answers to them!
1. When should you run a ping test?
Running a ping test is vital when you want to test your computer's connectivity or the strength of your Internet connection.
Then, you can determine if a connectivity issue only affects your local network (your home or business setup).
Plus, you'll know if it affects other networks as well (your Internet service provider, host network, or a particular website).
2. Can DNS affect ping in gaming?
Up to your game that DNS will sighly affect your ping.
The distance between the gaming system and the gaming server is one of the elements that affect ping in gaming.
It is advisable to use a server near to your gaming system if your game enables you to select your preferred server from many possibilities to get a low ping.
Referring to the table mentioned above, you'll see that a 42 ms ping is considered an average ping for Internet experience.
At this rate, the occasional VoIP issue may be there.
However, it is often acceptable.
Final thoughts
MySpeed has given you two easy ways to check your Internet ping. Well, they are all simple, aren't they? That's all for today's blog post. We hope you understand how to do a ping test clearly and found all the information above informative and helpful.