Check Black Desert Online Ping. How to fix high ping in online games?
Jul 03, 2022 - Views: 700 - Share this post if you find it interesting!
How to check Black Desert Online Ping - a famous online game recently? Do you get a high ping in the game? Don't worry, MySpeed will share effective and free tips to improve the ping that helps you have perfect entertaining moments.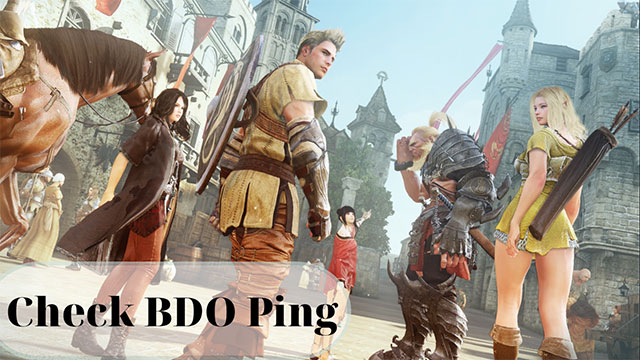 How to check BDO ping?
Generally, ping is an important speed in online games so that it is displayed on the playing screen in some popular games such as LOL, Dota 2, Fortnite. Black Desert Online (BDO) doesn't but don't worry, you are able to measure this rate through Task Manager.
It is so easy to do that, follow these steps:
Step 1: Press the Window key on your keyboard
Step 2: Move your mouse to the taskbar, right-click
Step 3: Choose the Task Manager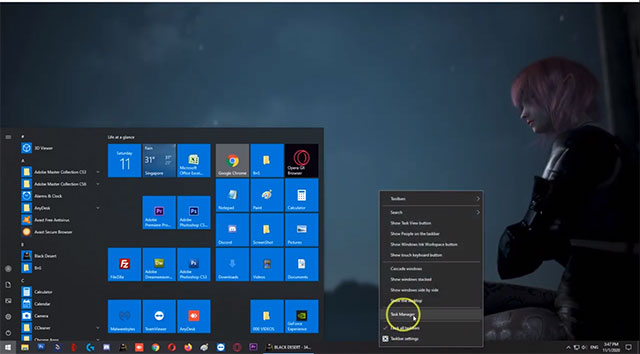 Click the Task manager
Step 4: On the new window, you click the "more detail"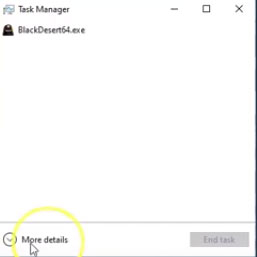 Click More detail on the bottom line of the window
Step 5: Choose the "Performance" tab and then click "Open Resource Monitor"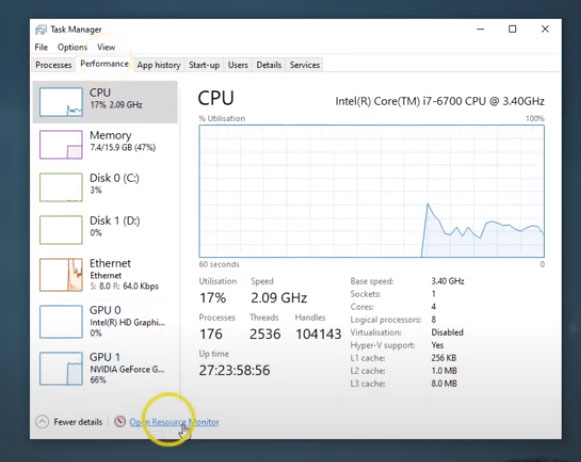 Click Performance and open resource monitor
Step 6: Choose the "Network" tab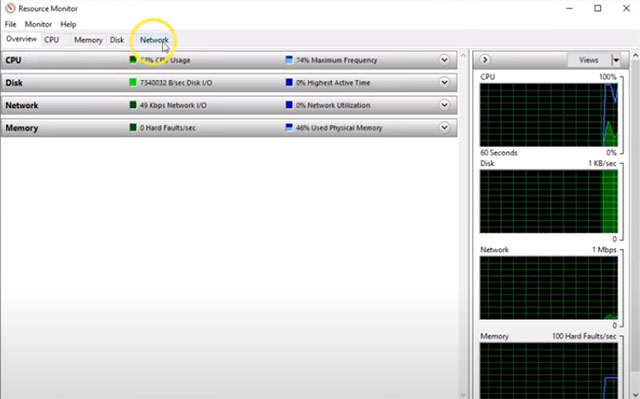 Click the Network tab on the top
Step 7: Expand the "TCP connections"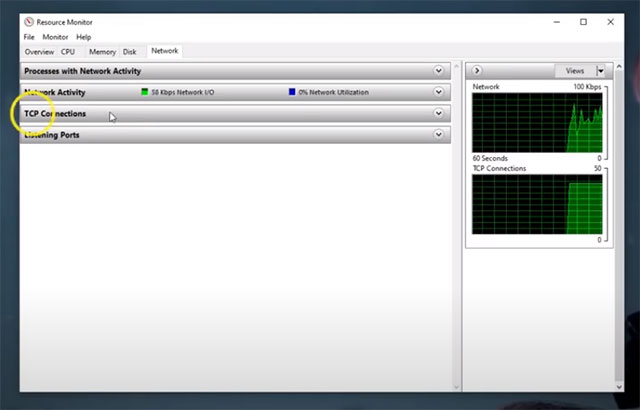 Click the TCP connections to expand its menu
Step 8: You will see the latency number on the first line. That's ping ms what you are finding.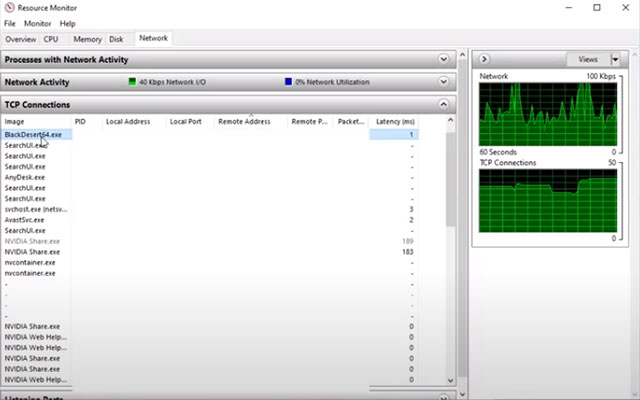 Ping of BDO lies in the first line
Now you see the BDO latency is 1 ms. It means that the game BDO has a ping of 1 ms ( millisecond).
Aside from using the "Task Manager", you also conduct an online ping test such as Speed test Ookla, MySpeed. These testing tools not only measure ping rate but also provide results of download and upload speed along with other useful numbers.
What is a good ping for online gaming?
Ping is the network delay between a player's computer (or the client) and either another client (peer) or the game's server in the world of online video gaming. Thus, you should remain your ping rate as low as possible.
In detail, ping times of 100 ms or less are typical for most broadband connections. In gaming, pings of 20 ms or less are regarded as excellent, and "low ping". Pings of 50 ms to 100 ms are considered very good to average while pings of 150 ms or more are considered less desired and "high ping."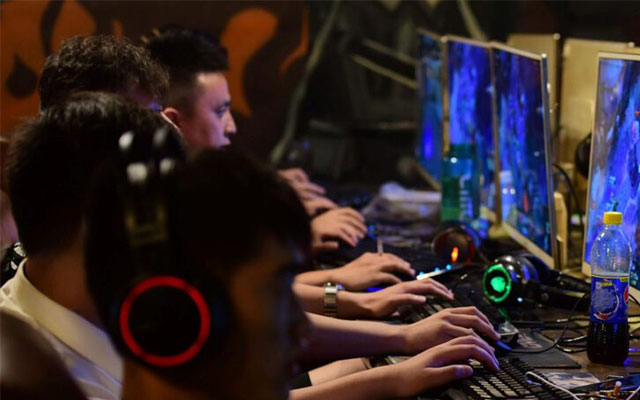 What is a good ping?
A low ping, for example, in first-person shooter (FPS) games, real-time strategy games, racing games, and multiplayer games means quicker data transmission and receiving server responses within the game - and hence smoother gameplay.
If your ping is higher than 150 ms, it seems too difficult to have a smooth gaming match or good experience.
It's not always to be able to achieve a good ping, you can try out some tips below to improve your ping.
#1. Select the closet BDO server
The distance between your device and the server might imply the difference between low and high latency. Choose a server that is geographically closer to you if possible. This reduces your ping by shortening the time it takes for a data packet to travel between you and the server.
Here are some servers your can pick
US East: 9ms

US Central: 105ms

US West: 80ms

EU West: 8ms

EU East: 29ms

SEA 1/ SEA 2: 8ms

South America: 7ms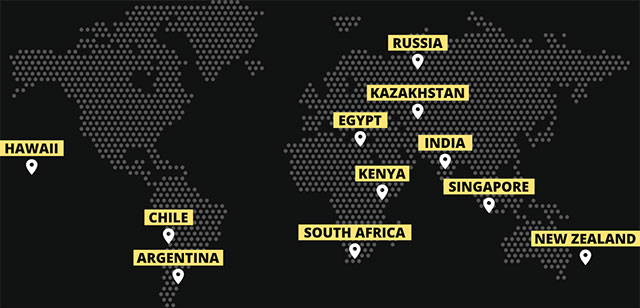 Select a close BDO gaming server
#2: Turn off unnecessary applications, devices
There are a lot of things that consume your bandwidth so that to improve your internet performance and reduce high ping, you need to limit them.
Turn off applications, programs, or even devices you aren't using. Spotify, Zoom, Netflix, and even Twitch, provided you're not live-streaming yourself, are all frequent applications to consider closing.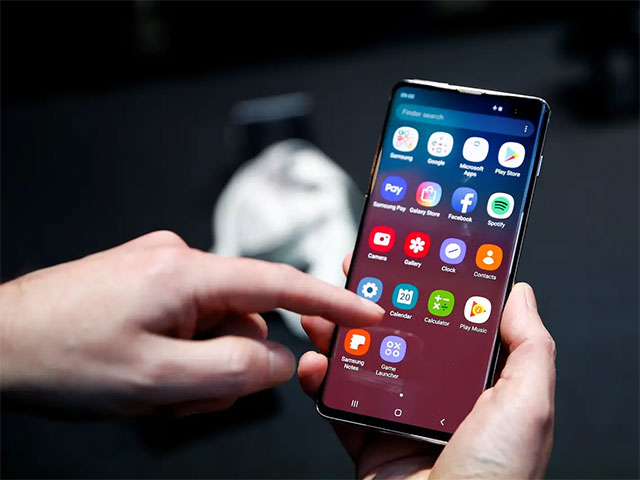 Turn off applications/ programs not using
#3. Use ethernet cord
Cable connection is more stable, reliable and faster than wireless connection. This way also limits interfernece of signal transferring rather than Wifi. Therefore, if possible, you should use ethernet cord to play online games well.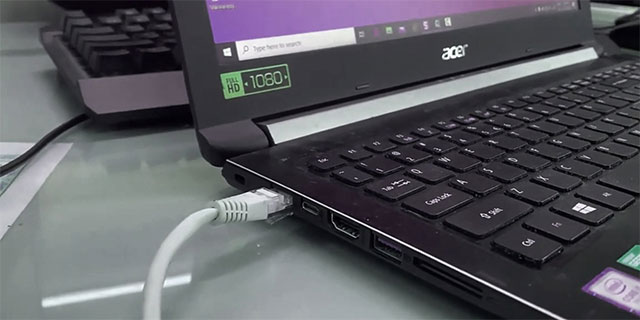 Using ethernet cord to the laptop
If Wi-Fi is your only choice, make sure you're on a 5GHz network rather than a 2.4GHz network.
#4. Limit the number of connected devices
The more number of devices connecting to your network, the worse the connection becomes. When you are sharing your network with too many devices, your bandwidth maybe not enough for all and as a result, internet issues appear. Therefore, it recommends that you limit the number of connected devices or switch to upper internet plan.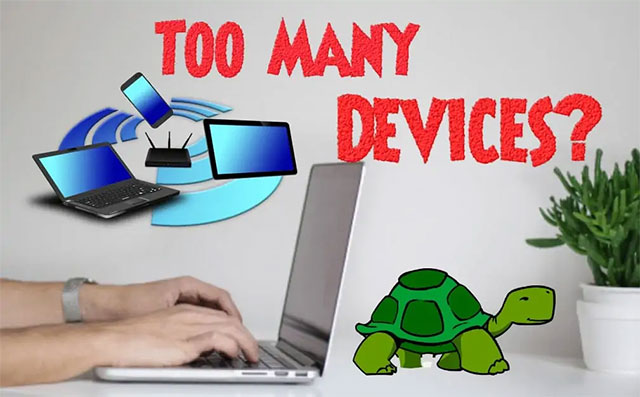 Limit the number devices connecting to your network
#5. Upgrade your router
Old router also impacts the internet performance and make high ping in video games. Consider how old your router is and whether you should upgrade it if the rest of the troubleshooting methods and recommendations haven't worked.
A newer router should provide you with the best range and signal strength for your wireless connection.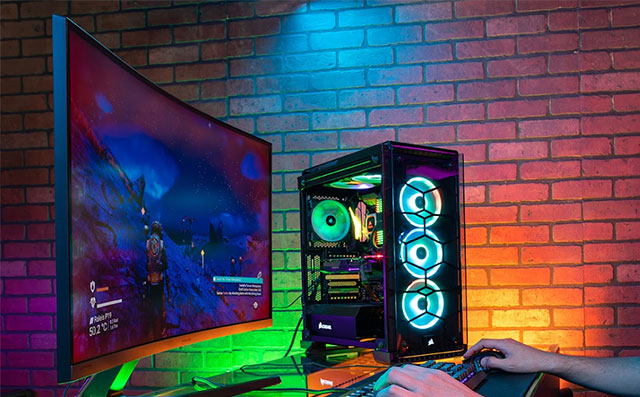 Switch to a gmaing router
Avid gamers may want to consider investing in a gaming router, which is designed specifically for gaming. Some routers contain a Quality of Service function, which means that gaming data is prioritised over regular internet traffic.
Final words
Of course, a low ping is not the main key factor to decide the win-loss in online games. However, no gamers want to be beated by rivals due to a lag, a high ping. Every player wishes to minimise latency. Fortunately, simply maintaining your equipment may make a significant impact in your gaming experience. So, go forth, decrease your ping, and climb the leaderboards!