How to connect Alexa to WiFi without the app? 5 Easy Steps
Oct 27, 2022 - Views: 539 Share
How to connect Alexa to WiFi without the app?
Many people have asked if there is a solution to this.
If you've asked yourself the same issue and haven't found an answer yet, this guide is for you.
We will go over some information about Alexa as well as the best method for connecting Alexa to WiFi without using an app.
Let's check it out!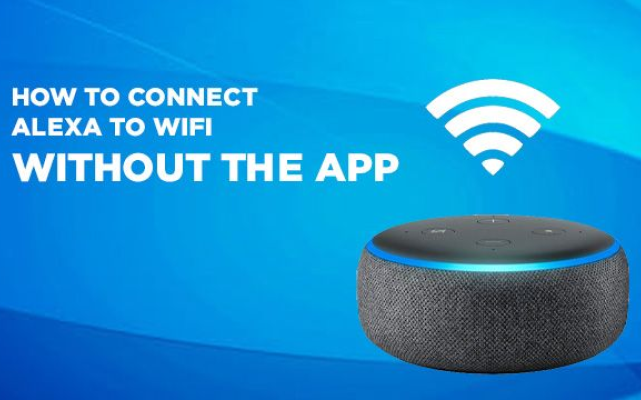 Connect Alexa to Wifi without the app
Does Alexa need WiFi?
Wi-Fi is necessary for almost all of Alexa's functions. 
Alexa is a smart home device that can play your favorite music, manage other smart home devices, tell you jokes, and much more. 
You can control Alexa devices with your voice. 
The device employs Natural Language Processing to accomplish this (NLP).
NLP is an artificial intelligence field that allows machines to understand what we say by processing sentences using neural networks.
Thus, without an internet connection, none of it will be feasible. 
Alexa doesn't even understand your words on its own. Instead, when it is connected, it transmits your speech to the Alexa Cloud.
The appropriate answer is subsequently transmitted back to your Echo. 
Your WiFi connection is used during the entire procedure.
Without the connection, Alexa will have problems understanding your requests and carrying them out correctly. 
As soon as you plug your device in, it's crucial that you connect it to WiFi. However, certain functions of your Alexa device can be used without WiFi. 
Check it out below!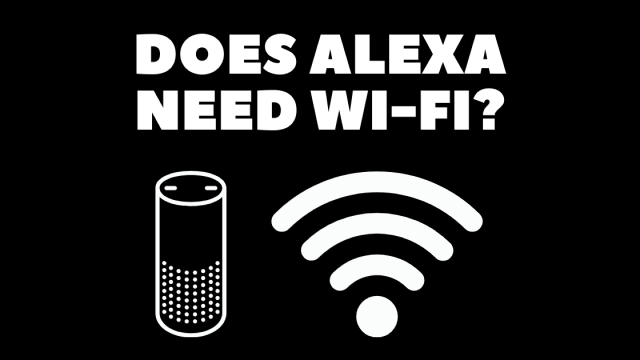 Does Alexa need WiFi?
But before that, if you are using Wifi and experiencing slow WiFi speeds, you can run a Wifi speed test like MySpeed.
It will be helpful!
Can I use Alexa without Wi-Fi?
Even though Wi-Fi is required for the majority of Alexa's abilities, there are a few ways to use Alexa without Wi-Fi.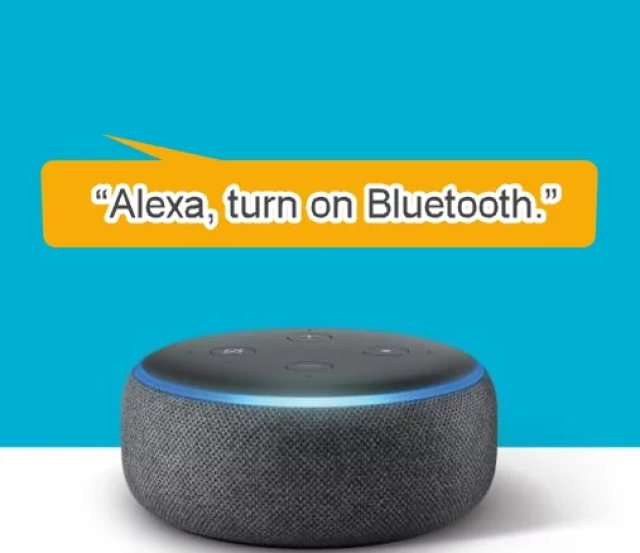 Can I use Alexa without Wi-Fi?
You can use Alexa as a Bluetooth speaker without WiFi, but you'll need WiFi for the initial setup and the rest of its features will be limited.

Without WiFi, active Alexa timers and alarms will still function, but you won't be able to create any new ones or stop existing ones by saying "Alexa stop."
Why do I connect Alexa to Wifi without the app?
When you have access to the app, connecting an Alexa speaker - like an Echo Dot - to your WiFi is a simple and quick procedure.
However, it is not something you can use every day. 
There are times when your device is incompatible with the app and you are unable to use it.
Here are some of the most common issues that will prohibit you from using the Alexa app.
Device compatibility
The Alexa app works with a wide range of devices. 
You should be able to install it on iOS, Android, and Fire OS devices. 
However, if you do not have access to these devices, you will need to connect without the app's assistance.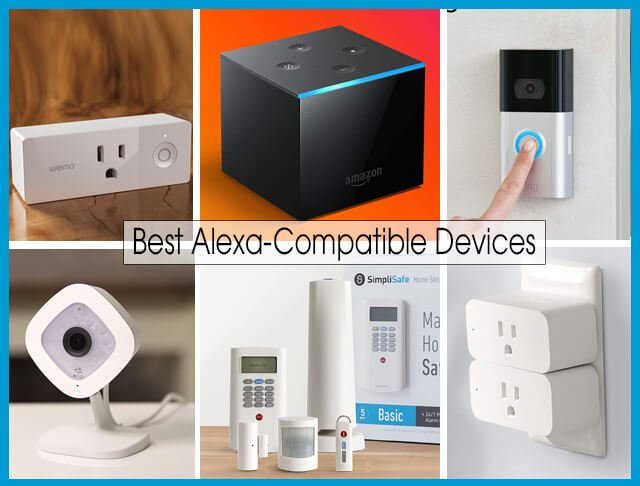 Device compatibility
Outdated operating system
Because of their outdated firmware, older devices will have difficulty installing the Alexa app. 
To set it up effectively, make sure your phone or Fire TV is updated.
Not enough space
Your phone's storage space may be restricted. 
If you don't have enough, your smartphone will not let you install the Alexa app. 
So, make sure you have adequate storage to install and maintain it.
Hardware restrictions
There is a minimum system requirement for the Alexa app. 
If your device does not fulfill the requirements, you will be unable to install the Alexa app.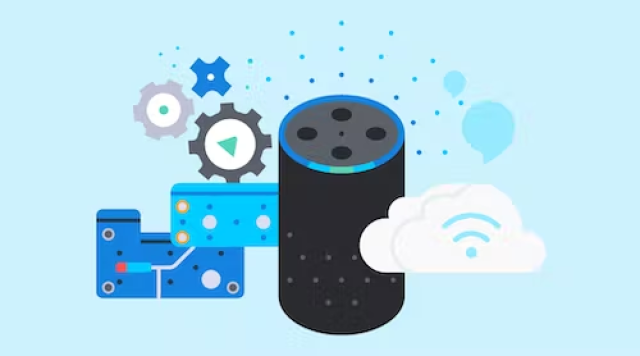 Hardware restrictions
These are the primary reasons that will prevent you from installing the 
Alexa app on your device. 
We can now connect without the app's assistance, so you can enjoy your speakers!
How to connect Alexa to WiFi without the app?
Don't have the app? No problem! 
Even without the app, Alexa can still connect to WiFi. It will require a few more steps. 
However, you can still use your speakers with Alexa on them, it's not really a problem. 
Let's check how to connect Alexa device to wifi without the app!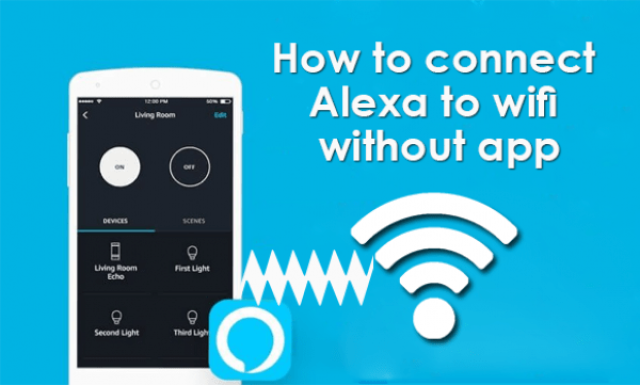 How to connect Alexa to WiFi without the app?
Login Amazon account (or create a new one)
Because you can not connect your speakers to your WiFi using the Alexa app, you must use the online website.
It's a solution that Amazon uses if you can't access the app.
To connect your Alexa speakers to your WiFi network, follow these steps:
Step 1: Launch the browser on your PC or mobile device.
This website is extremely buggy, so if it doesn't work the first time, be prepared to try it in multiple browsers or even on multiple computers. 
Here is a list of browsers that may cause you problems:
Chrome on Windows 10 — kept reverting to the homepage.

Safari on Windows 10 — refused to load the page.

Microsoft Edge on Windows 10 — Reverted to the homepage.

Firefox on Windows 10 — Some Echo devices were not recognized.

Chrome on MacOS — Constantly crashed back to the homepage.

Chrome on iOS— kept crashing back to the home screen.
Step 2: Go to alexa.amazon.com, Amazon's Alexa gateway.
Step 3: Log in by entering your Amazon account and password.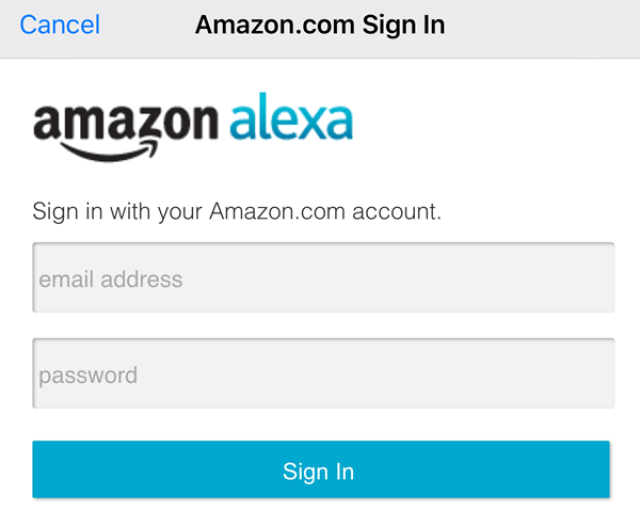 Enter your Alexa account
Step 4: If you don't already have one, you can make one. 
Here is how you sign up for an Amazon account to use with your Alexa device:
On the sign-in screen, look for the Create a New Amazon Account option.

Press the button to begin the procedure.

Enter your preferred password, email address, and name.

To complete the procedure, choose Continue.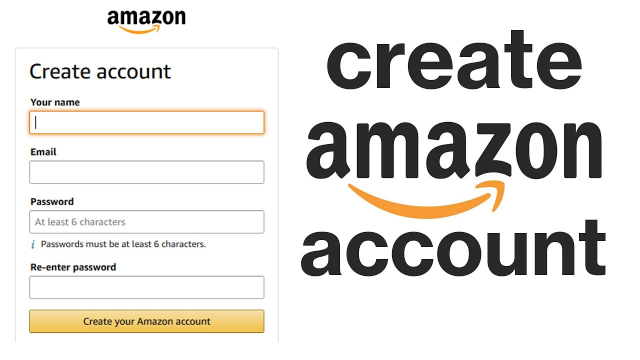 Login Amazon account (or create a new one)
You can use any browser, including Edge, Chrome, Safari, Firefox, and even Opera.
Set up new device
The procedure continues with setting up your Alexa device when you log into your Amazon account.
The procedure ought to be the same for any Alexa speaker, whether you're using an Echo, Dot, or Show.
This is how to setup your device:
Activate the menu on your browser's left pane.

Click on Settings.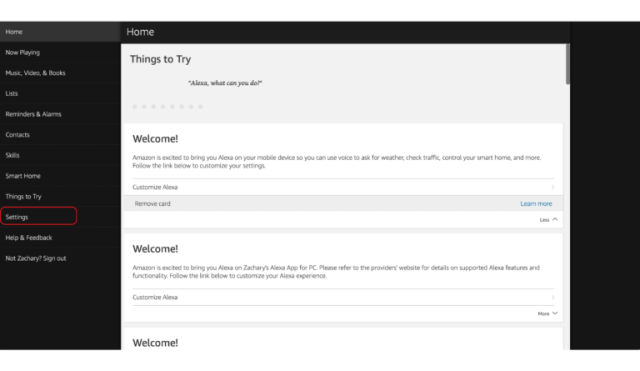 Alexa settings
Select the "Set up a new device." option.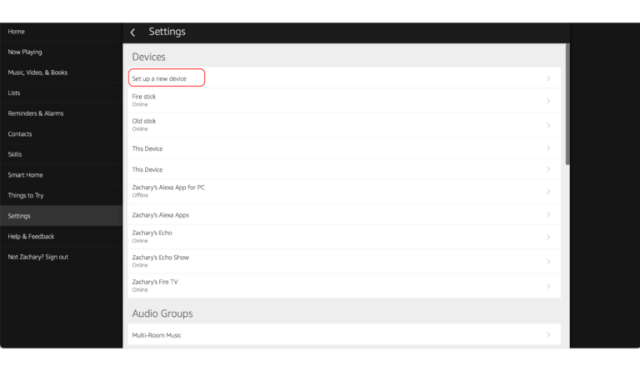 Decide the device you wish to connect.
Tip: In order to connect your device to the network effortlessly, it's essential that you choose the appropriate one.
Power up your device
It's time to turn on your device now that everything is set up on your Amazon website.
In order to properly use this approach to connect your Alexa device to your WiFi, it's imperative that you carefully follow the steps below.
You can prepare your device to join the network by turning it on and following these steps:
Step 1: Attach your Alexa speaker to the electrical socket. Wait for the switch to on.

Step 2: Hold off until your device's indicator light turns orange.

Step 3: Press the Continue button as soon as you see the orange light.
That light means your Echo is in setup mode, which is required for the next steps.
To fix the orange error that does not light up, click the Don't see light option to troubleshoot.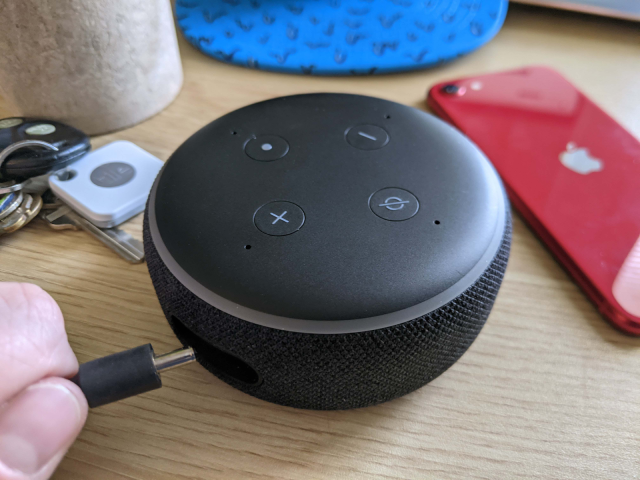 Power up your device
Connect to your device's network
You must first link the device to your computer before you can connect it to your home's WiFi.
This step is essential because it allows your Alexa device to access your WiFi's network settings.
To connect your PC to your Alexa speaker, follow these steps:
Step 1: Access the network menu on your computer. 
Look for the new network that was created by your Alexa device.
Please take note that your Alexa device will format the WiFi network in the following manner: Amazon-xxx.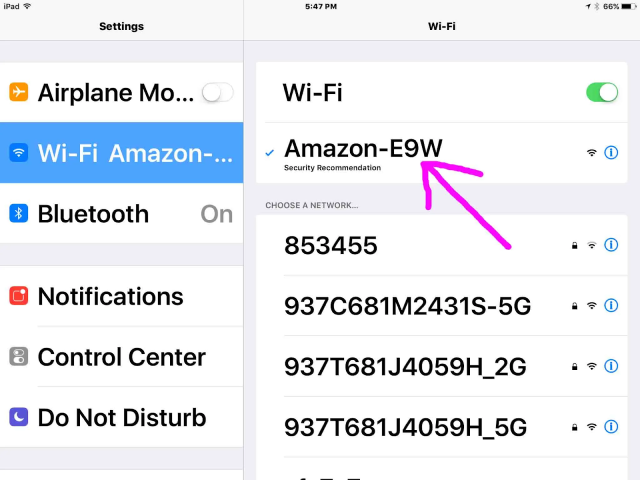 The Wifi network
Step 2: Click on it to link the gadgets and wait until the connection is complete.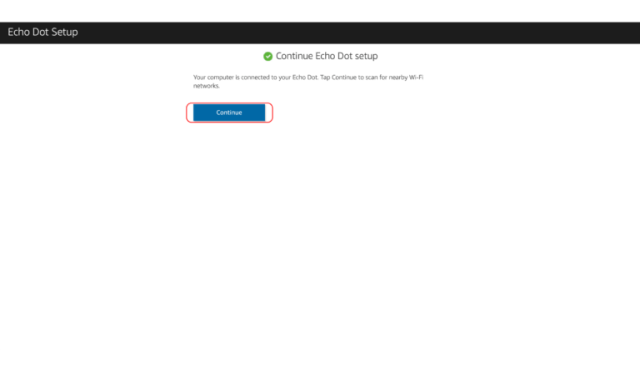 Connect to your device's network
Link your device to your Wifi
Finally, the procedure has reached its end. 
You can choose your home's active WiFi here, allowing your Alexa speaker to connect to it.
When you get to this point, everything should be set up, so the rest will be simple.
To connect Alexa to your WiFi, follow these steps:
Step 1: Using  a desktop device connecting to the Amazon network and open your web browser.

Step 2: Press the Continue key. Alexa will search for live WiFi networks on your device.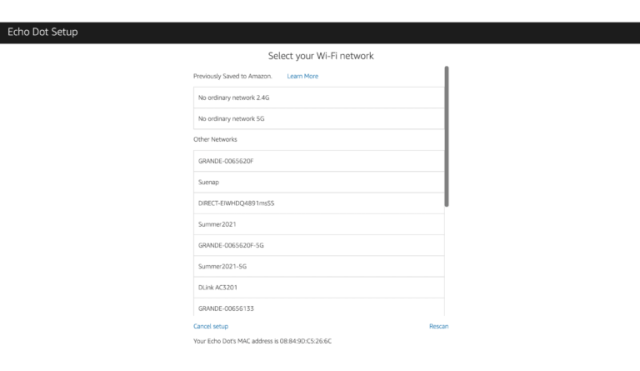 Step 3: Choose the network to which you wish to join.

Step 4: Enter your WiFi security code and click Connect.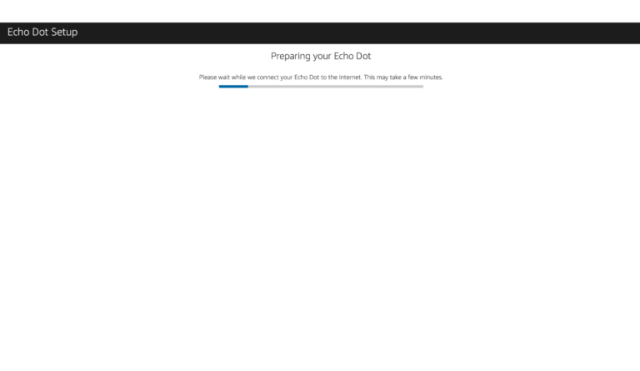 Link your device to your Wifi
Be patient as the connecting procedure may take a few minutes to finish. 
You can test it by commanding Alexa once it connects.
Even if you don't have access to the app, you can still use Alexa to connect to a new WiFi network. 
You can always get extra help from Amazon's customer service if you encounter any issues.
Well, if you own a Thermostat and experience Nest Thermostat blinking green when charging, follow our blog to get the fixing tips.
Here you can find useful information like Honeywell Thermostat reset as well.
How to troubleshoot your connection?
If you're still experiencing trouble getting your Amazon Alexa device to connect to your Wi-Fi, try restarting your internet router. 
It's possible that the router is having problems establishing a connection; restarting it can solve the problem.
The issue might potentially be caused by infrequent updates to your Alexa device. 
The program may need to be quickly upgraded if it is an older version that isn't functioning properly.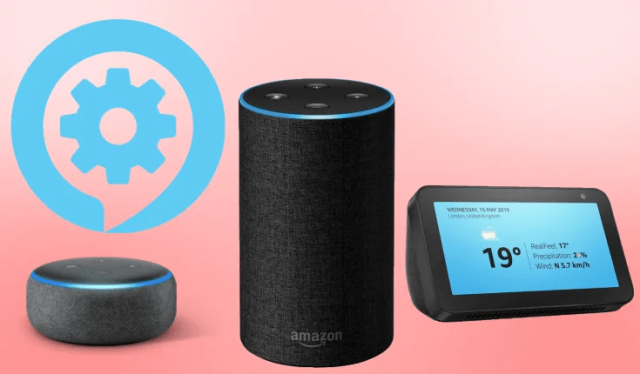 How to troubleshoot your connection?
Restarting your Alexa device is a different option you have. 
By disconnecting and then replugging the device, it will restart. 
Alexa won't start back up right away; you'll have to wait a few seconds.
You can also factory reset your Alexa device, but this should only be done as a last option. 
Any adjustments you had made are erased when you do a factory reset. 
You would have to go through the setup procedure again if you reset it.
Even though it will take some time, this is your final true chance for connecting your gadget to your Wi-Fi before contacting Amazon or swapping the item.
Frequently Asked Questions (FAQs)
Can you connect Alexa to surround sound?
Your Echo can produce surround sound.
To begin, open the Alexa app and go to Devices, then hit the Plus button and then Set Up Audio System.
To avoid latency, you'll need an Alexa-compatible smart TV or Fire TV.
How do I get Alexa to work after unplugging?
Restart your Alexa-enabled device
Remove your gadget or power adapter from the power outlet. Then reconnect it.

Remove and insert the batteries to restart a device with removable batteries.
Does unplugging Alexa reset it?
No, if you unplug the Amazon Echo from the outlet or cord, it will not reset; instead, it will restart and everything will be as it was in the other room.
Can you reset Alexa without the app?
You can reset your device without the app by doing as follows:
For 20 seconds, keep pressing the Action button.

Wait for the light ring to cycle off and on.

Your device is now in setup mode. Go to Set Up Your Echo for more information.
Keep in mind that when you reset your smartphone, your smart home devices stay linked.
Conclusion
Read our post again if you're still wondering how to connect Alexa to WiFi without the app. They're quite simple to follow and don't require any technical knowledge on your part. So, try it!