Best Internet for RVs 2022: A Full Guide to RV WiFi [Updated]
Sep 27, 2022 - Views: 1857 Share
Digital nomads who work from their computers while traveling need high-speed Internet in an RV.
There is a lot of information about the Internet for RVs, and trying to make sense of it all can be challenging.
However, if you're looking for a strong, simple, and effective Internet solution, this article is for you.
Learn how to get Internet for RV's life along with some important considerations here.
Let's start now!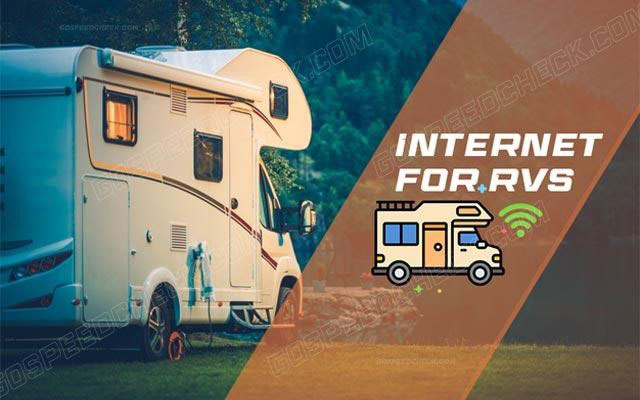 How to get Internet for RVs?
How to get the Internet for RVs?
There are several choices that are utilized quite frequently to get Internet in RV. 
We have all of these as our entire connectivity solution has expanded over time.
It's time to verify what RV Internet options are!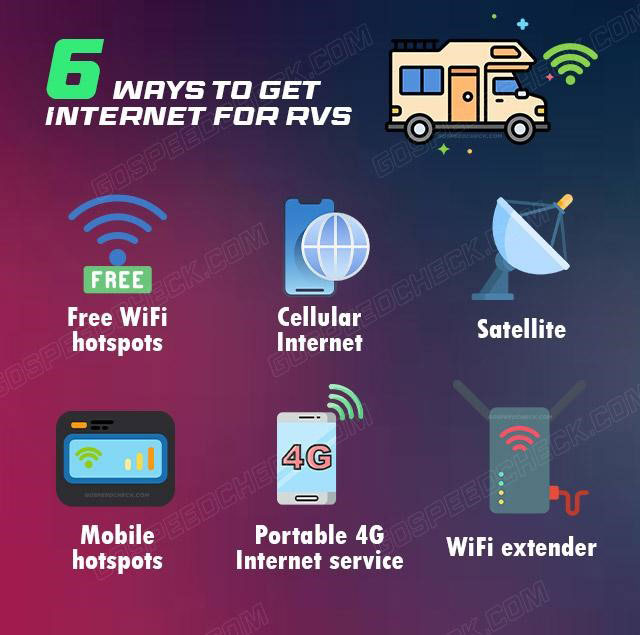 6 ways to get Internet for RVs
Free WiFi hotspots
Using free Internet hot spot for RV is probably the simplest and least expensive option to get Internet for RV living.
This solution is generally suitable for people who are traveling for a shorter period and aren't essential using a van or RV as their primary residence.
You can use the free hotpot RV in bigger towns and some campers to get online when your provider doesn't have a WiFi network.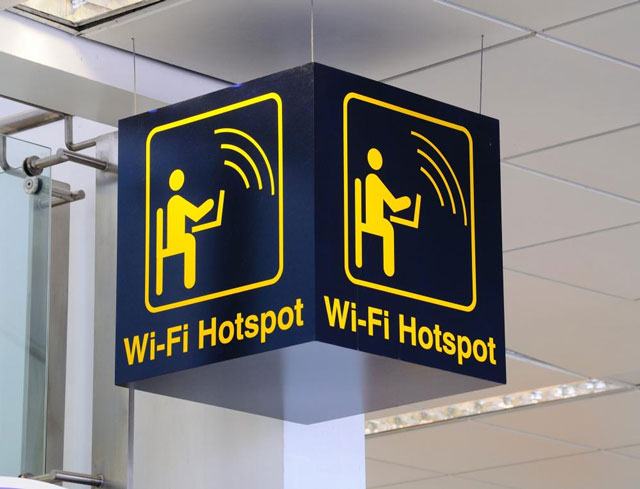 You can consider using free WiFi hotspots
The obvious drawback with this is that using these Internet connections will require you to be in a specified area.
Also, keep in mind that forced malware installation on public networks might be risky.
Cellular Internet
The possibilities are expanding along with the demand for reliable Internet access while traveling.
Consider adding a RV cellular Internet router with a modem to your mobile plan for your online demands, such as gaming, video conferencing, etc.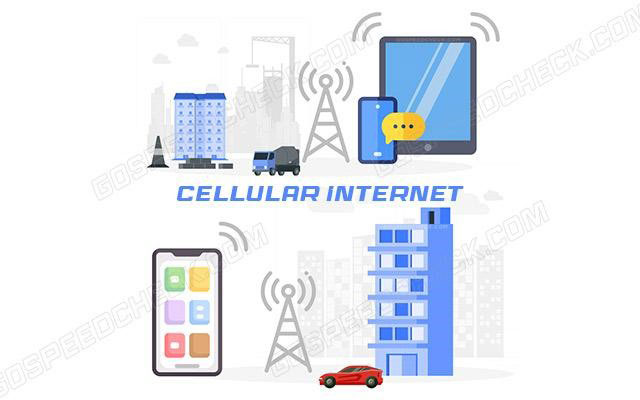 Cellular Internet is a choice to get Internet for RVs
For example, assuming you spend most of the time at established campgrounds, at well-known beaches and lakes, or with friends and family in a city.
Then, you will probably always have access to cellular seRVice.
So, get RV routers/modems, as well as a data plan, to acquire cellular high speed Internet for RVs. 
A mobile hotspot device or the modem/router that comes with your 4G LTE Internet package could seRVe as the router.
Satellite
Being connected in the middle of nothingness is fantastic and futuristic.
Old-school geostationary satellite choices don't make sense for mobile use, but low earth orbit satellite possibilities are still physically launching.
For casual RV travelers, we do not advise satellite Internet, nevertheless.
Although it has the benefit of working practically everywhere, it is pricey and slow.
Indeed, you'll need satellite Internet if you spend the bulk of the year boondocking in extremely rural or undeveloped locations.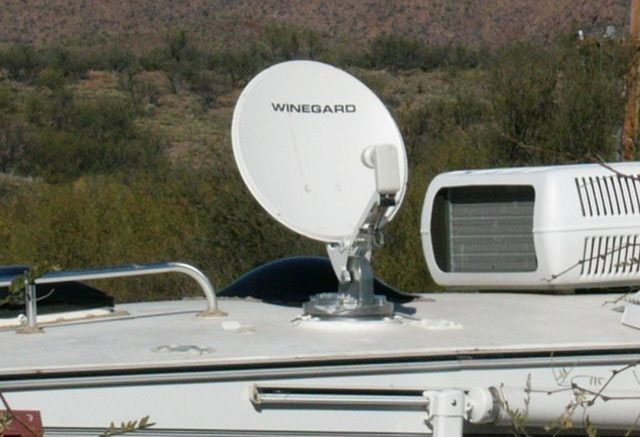 Satellite for RV is expensive
Mobile hotspots or 4G LTE, instead, will be more cost-effective and reliable if you travel through towns, national parks, or beaches like most RVers do.
Mobile hotspots
A dedicated mobile hotspot is a convenient and cost-effective option if you frequently travel and need a portable, dependable Internet connection.
By establishing a secure WiFi or wired network, the local WiFi network is broadcasted.
So, it will allow you to connect to the Internet and use your devices exactly as you would at home.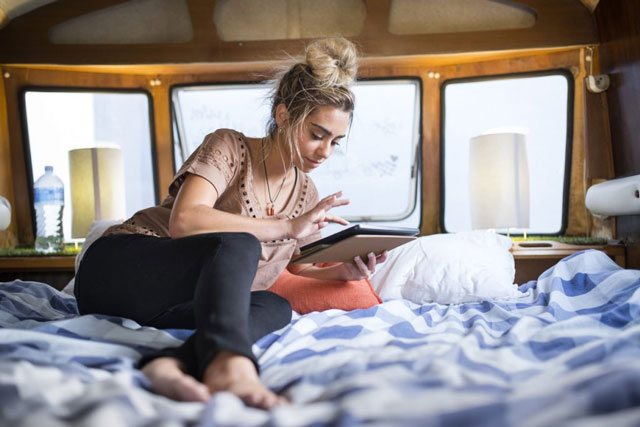 A mobile hotspot is an ideal option
However, hotspots need their SIM card and data subscription, just like cell phones, so there is a long-term expense to consider.
Portable 4G Internet seRVice
Any type of mobile Internet seRVice can be referred to as portable Internet. 
Conventional home Internet transmits data over underground lines.
Yet, portable Internet provides WiFi through a wireless network powered by a mobile device such as a 4G router, hotspot, or satellite phone.
Those who consider their RV to be a second (or only) home will likely want a dependable Internet connection that provides all the conveniences of home.
Unlike residential 4G plans, portable 4G LTE seRVices can give dependable broadband speeds without necessitating a fixed address.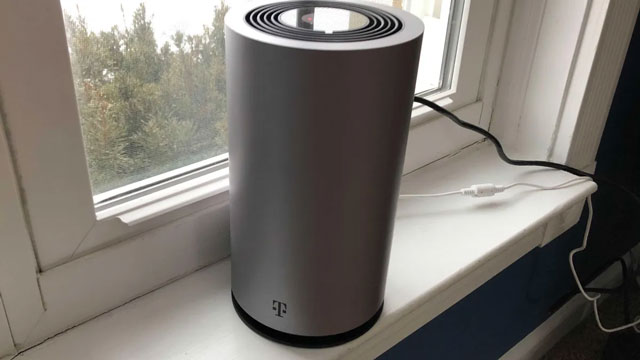 Portable 4G Internet seRVice is convenient
WiFi extender
You might not need to spend money on a device with a data plan if your typical travel destinations are an RV park or other locations with free WiFi.
WiFi extenders are made to assist you in capturing weak or far-off WiFi signals, enabling you to connect to these public networks with greater reception.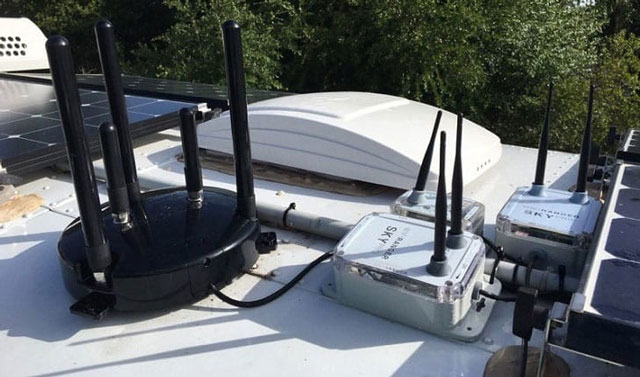 WiFi extender for RVs
Read also: Att fiber in my area
What is the best Internet for RVs?
Below are our suggestions on the best Internet for different traveling purposes.
Let's see!
Best Internet for weekend trips
You will require a straightforward and adaptable Internet solution if you enjoy taking weekend trips to explore new locations.
The best choice is mobile hotspots, which operate similarly to phones.
With its many functions, the Inseego 5G MiFi M2000 may help you better organize your weekend getaways.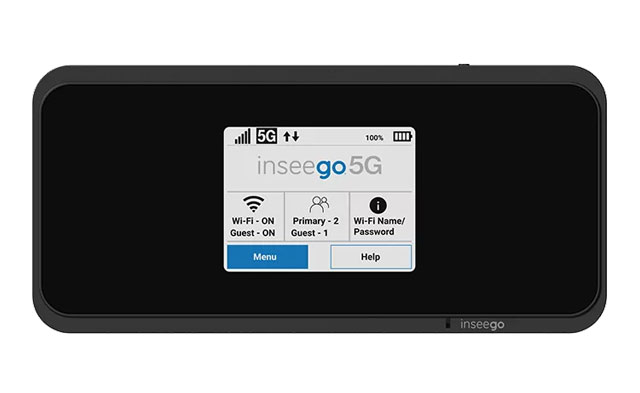 Inseego 5G MiFi M2000
Most notably, it has a very generous data plan that costs $50 per month for 100 GB.
Also, the most recent WiFi standard, WiFi 6, is used by the M2000.
Best Internet for RV parks
Getting a good signal is difficult while using public WiFi.
Yet, even if you didn't obtain a good place right next to the transmitter, WiFi extenders can let you increase your wireless range to connect to WiFi.
One of the best wifi extender for RV and  available is the Bearifi BearExtender WiFi Extender Antenna.
It only connects to one device, but other, more pricey alternatives let you rebroadcast the free WiFi into your RV's own WiFi network.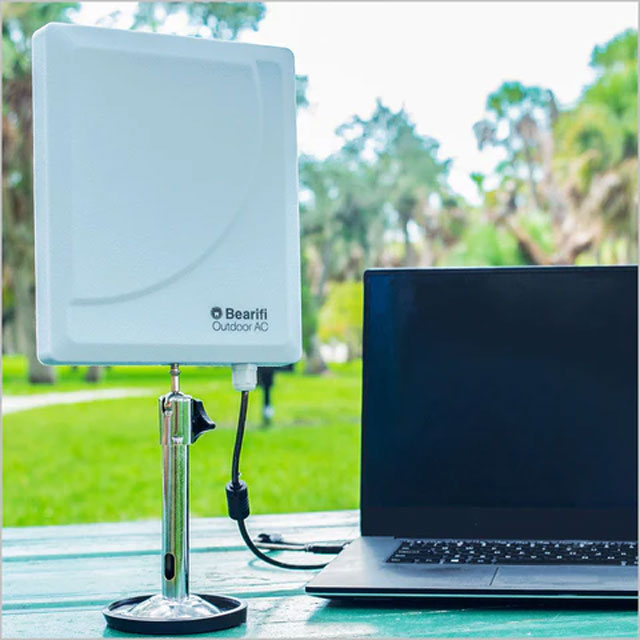 Bearifi BearExtender Wifi Extender Antenna
Best Internet for long-term living
You undoubtedly want a more dependable, long-term Internet solution if you travel frequently or live out of your RV full-time.
When compared to 4G Internet for a permanent home, portable 4G is more costly, but it's a fantastic option for an RV.
Since Nomad Internet's portable 4G Internet package has no data limits, it is one of the finest options for RVs.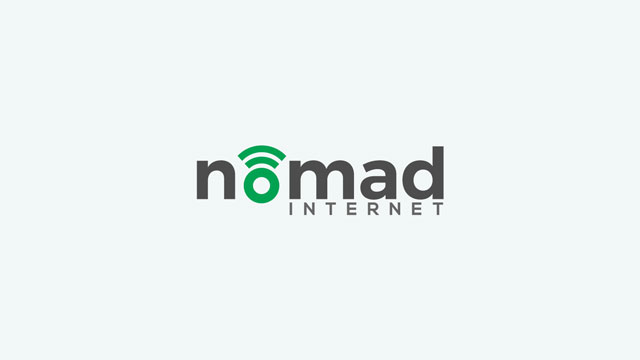 Nomad Internet
You need a lot more data than people who only travel on the weekends if you want to video chat, watch Netflix, or work a nine-to-five task in your RV.
Best Internet for urban travelers
Tmobile RV Internet plans are great to get Internet access for RV if you move from city to city in an RV to enjoy the best of America's nightlife.
Once again, we've chosen the T-Mobile Inseego 5G MiFi M2000 Mobile Hotspot, the carrier's first 5G hotspot gadget.
You may stream and access anywhere there is Tmobile RV seRVice if you combine this hotspot with a prepaid (contract-free) data plan.
You also get a certain amount of priority data with T-prepaid Mobile's data plans, followed by unlimited 3G data.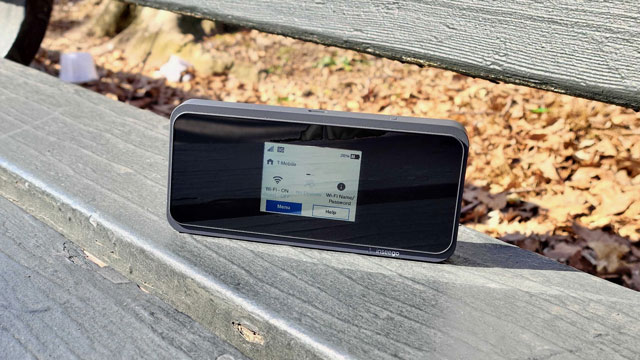 T-Mobile Inseego 5G MiFi M2000 mobile hotspot
Best Internet for remote workers
If working remotely makes being online essential, consider a hotspot with Verizon mobile wifi for RV, which offers the largest cellular network. 
Verizon has introduced four new data-only plans for hotspots or tablets. 
You can purchase these prepaid plans with a 6-month contract or on a month-to-month basis.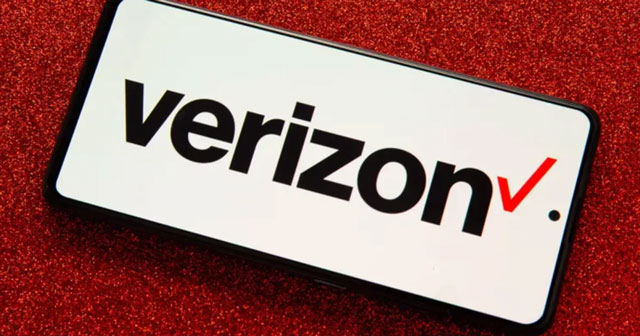 Verizon
As some national parks and forests lack cellular seRVice, even with Verizon's extensive coverage area, you can't count on having seRVice everywhere.
However, most towns, semi-rural areas, cities, and highways offer good seRVice.
Internet considerations for RV owners
What is a good Internet speed?
Which of the aforementioned options should you choose?
Well, how much use you make of your Internet seRVice is the answer to both questions.
You don't wish to limit your travels to staying close to an Internet connection, nor pay a monthly fee for RV wifi plans that you never use.
So, before you decide, think about the following factors.
Dealing with data caps
It is data that makes the biggest financial difference between wireless data plans. 
Slecting best wifi plan for RV travel with fewer data will save you money. However, if you stream many videos, it may use up an entire month's worth of data in only a few days.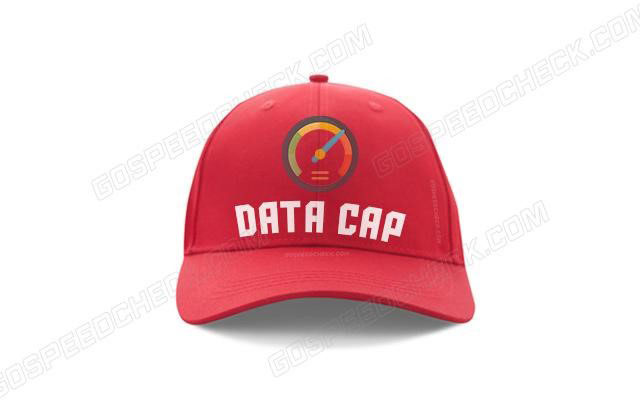 Be aware of the data caps
If you have the choice, we advise choosing a plan with unlimited wifi for RV. 
Even though they are more expensive, paying overage fees is significantly more affordable.
You might be able to get by with a less expensive plan with less data if you just use your RV on the weekends. 
You should be aware of how much data you regularly use if you select a plan with limited data. 
Paying overage fees does not, in any way, save you money.
Connections with a 4G data plan
The flexibility of using a device with a RV 4G data plan allows you to access the Internet from any location that has cellular seRVice.
You can select the cellular provider for your data package on a lot of 4G gadgets.
All three carriers—Verizon, AT&T, and T-Mobile—have national networks, however, coverage in some rural regions may be spottier.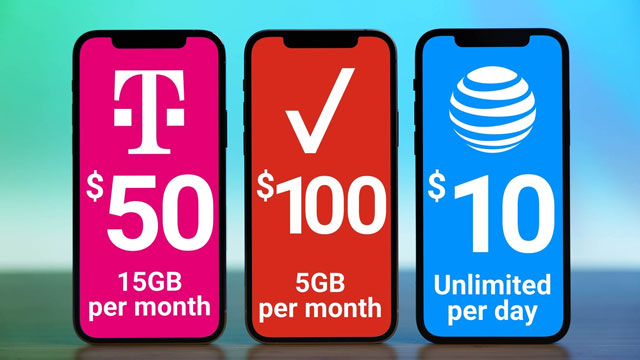 Which one to choose: Verizon, AT&T, or T-Mobile?
If you frequently travel to national parks or remote places, you might want to check the websites of the top suppliers to see which one best seRVes your needs.
Choose the most economical choice because all three providers offer about 100% coverage in larger urban regions.
Campground WiFi
Public WiFi is available at many campgrounds, including well-known businesses like KOA. 
You may save hotspot data or mobile by using the campground WiFi rather than your own connection. 
Additionally, if you're utilizing a WiFi extender, it may provide you with better speeds and a more reliable connection.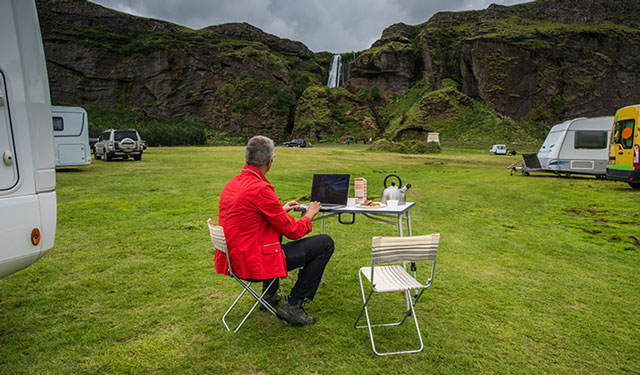 You can use campground WiFi
Unless you have an extender, maximize your WiFi signal by choosing a location close to the transmitter that is free of significant obstacles.
Get a WiFi extender
In addition to the campground, there are many places where you can get public WiFi network, such as:
Diners

Restaurants

Coffee shops

Truck stops

Others…
The WiFi in many of these locations is intended to exclusively seRVe those within the structure.
Thus, using something like a RV park wifi extender while connected to a public network is terrific to improve your wifi signal.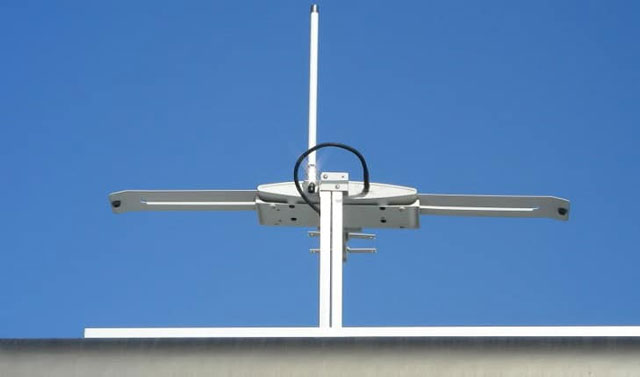 WiFi extenders for RV
Notably, several RV manufacturers have already built them into their models.
To get the best Internet signal, you either need to park fairly close or use a good wifi extender for RV.
Read also: How much data do I need for home Internet?
Frequently Asked Questions (FAQs)
1. Can you get Internet in an RV?
There are many options for connecting your RV to the Internet.
Any seRVice that is portable and wireless will essentially function in an RV, yet, some seRVices perform better than others.
2. How much does RV Internet cost?
The price of your RV Internet will vary depending on your location, the provider you choose, and whether you require a WiFi extension or a cell booster.
You may occasionally be able to use free public hotspots to access the Internet for no cost.
3. What's the best Internet for RVs?
The finest Internet for an RV lifestyle varies based on your requirements and how you live in an RV.
To stay connected wherever their RV takes them, many individuals employ a variety of Internet providers.