How many Mbps is Xfinity prepaid internet? Follow the information now!
Sep 22, 2022 - Views: 370 Share
Comcast offers Xfinity prepaid internet service. It ensures Wi-Fi access to the internet at home via the Xfinity wireless gateway connected to the Comcast-ready home cable. How many Mbps is Xfinity prepaid internet? Keep an eye out for the details below!
Prerequisites for Xfinity Prepaid Internet
You must be 18 years old or older and have a functioning Xfinity address but no active Xfinity service to be eligible for Xfinity Prepaid Internet.
Because there are no contracts, Xfinity Prepaid Internet may be appealing to temporary residents such as students or those renting on a month-to-month basis. Furthermore, because no deposits are necessary, the payment method server may appeal to customers with a restricted or poor credit history.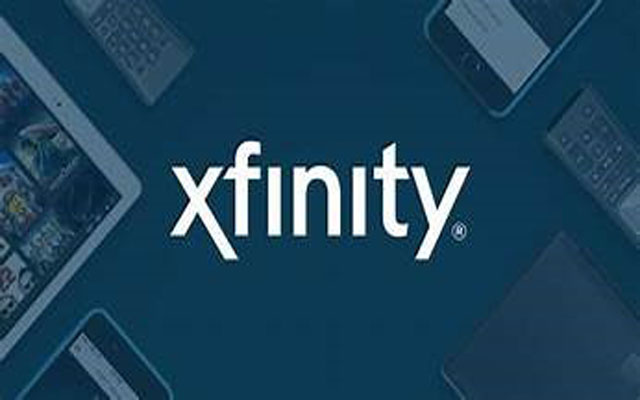 Xfinity
Another option for you is T-Mobile Internet Mbps. Like Xfinity prepaid internet, it is a wonderful choice if you want to boost the quality of your internet connection with high Mbps to meet your consumption needs. Depending on signal availability at your eligible home, T-Mobile Home Internet connects to the same fantastic 4G LTE or 5G network that T-Mobile smartphones use.
What is the speed of Xfinity Prepaid Internet?
Xfinity Prepaid Internet doesn't provide lightning-fast internet, with maximum download and upload speeds of 50 Mbps and 10 Mbps, respectively. However, for one person or small households who merely access the web or watch movies on occasion, the internet service will suffice.
For browsing the web and social networking, sending emails, and streaming a TV or movie in standard definition, download speeds of 50 Mbps are ideal. 10 Mbps upload rates are sufficient for uploading photographs to social media and video conferencing or online learning for 1-2 devices.
Remember that Wi-Fi speeds are often far slower than wired connections, thus your Xfinity Prepaid Internet Wi-Fi download speeds may likely be less than 10 Mbps. As a result, Xfinity Prepaid Internet is unsuitable for streaming services or online gaming, particularly if you intend to connect several devices through Wi-Fi.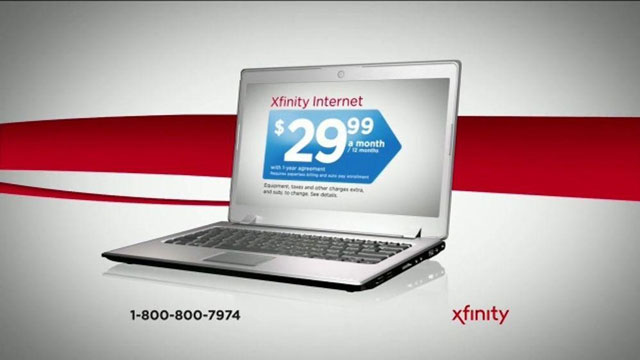 Xfinity Prepaid Internet
Is Xfinity Prepaid Internet a wise buy?
If cost and no-contract flexibility are more important to you than internet speed, Xfinity Prepaid Internet could be a good option at $45 per month for 50 Mbps download speeds.
For instance, the cheapest Xfinity package, Xfinity Performance Starter, costs roughly $20 per month and includes 50 Mbps. That works out to $0.40 per Mbps, which is less than half the price of the prepaid subscription.
Xfinity's non-prepaid 50 Mbps and 100 Mbps internet plans ($20–$40 per month, depending on your area) are initially better deals. However, after a year, the flat $45 rate for Xfinity Prepaid Internet will be less expensive than either of the other options ($46–$66 per month, depending on your location).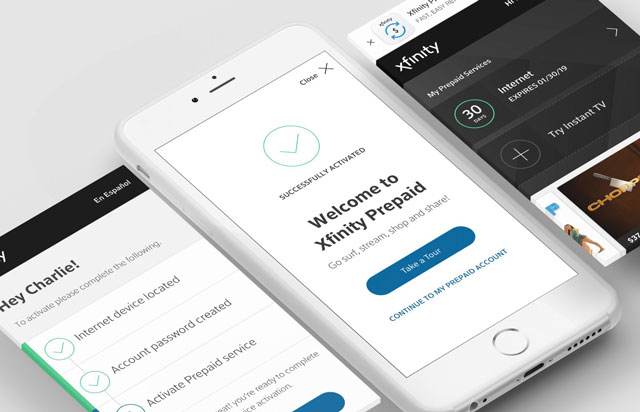 Xfinity Prepaid Internet App
Is it possible to get unlimited data?
Because Xfinity prepaid internet unlimited is available, you should be able to get unlimited data. To do so, log into your account and look at your monthly data consumption. So, to find out what your data use plan is, you'll need to log in using your Xfinity ID and password.
Different data plans are available, including unlimited data options. You can also look for and purchase a data plan that best suits your needs. So the idea is that if you want to pay extra, you can have an unlimited data plan.
Cons of Xfinity Prepaid Internet
If your family's internet needs grow, Xfinity Prepaid Internet only offers one 50 Mbps option, which can be restrictive.
If your family starts making video calls or watching videos on the internet on a regular basis, your internet speed will begin to suffer. Furthermore, a non-prepaid Xfinity internet package with greater download speeds may be required.
Because of a variety of factors, it is sometimes unavoidable to report high Mbps but slow internet even when Xfinity prepaid internet is enabled. As a result, you should always check the internet speed of your device on a regular basis to discover the fastest solution.
Conclusion:
Xfinity prepaid internet is also a high-speed, limitless choice, ensuring that you may use the internet without interruption. Furthermore, its cost is reasonable. As a result, it is evident that you may receive the best internet deal at a low cost.
To check the status of your device, go to MySpeed and perform an internet speed test. Please get in touch with us as soon as possible if you have any related questions.
Cre:
allconnect.com/blog/what-is-xfinity-prepaid-internet
ispfamily.com/is-xfinity-prepaid-internet-unlimited/
cabletv.com/xfinity/prepaid-internet
t-mobile.com/isp/faq