Home Internet data caps: A guide to manage Internet plan's data cap
Sep 26, 2022 - Views: 627 Share
What are home Internet data caps?
Whatever name you give it (data cap/usage/allowance), the restriction your provider places on your Internet usage can be a real financial burden.
To prepare you for potential overage costs, we've gathered the information you need to know about Internet usage caps.
Continue reading to find out which ISPs offer limitless high-speed Internet as well as tips on avoiding charges from companies that impose data restrictions.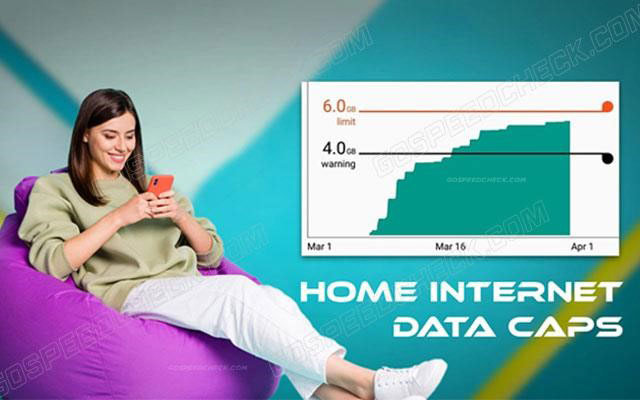 What is an Internet data cap?
A survey on home Internet data caps in US
According to a survey conducted by HighSpeedInternet.com, Internet service providers (ISPs) frequently minimize the impact of data limitations.
Despite that, many Americans are impacted by them.
Particularly, nearly half (48%) of Americans surveyed were unaware of their home Internet plan's data restriction limit.
During the Covid-19 pandemic, 37% of users reached their data cap, while 68% of those who went over incurred overage penalties.
While 18% of Internet users claimed that gaming accounts for most of their data usage, the answer is a TV streaming to 59% of users.
On the other hand, a home Internet package without data caps is something that 75% of those questioned are willing to pay for.
Look at this info for an overall picture: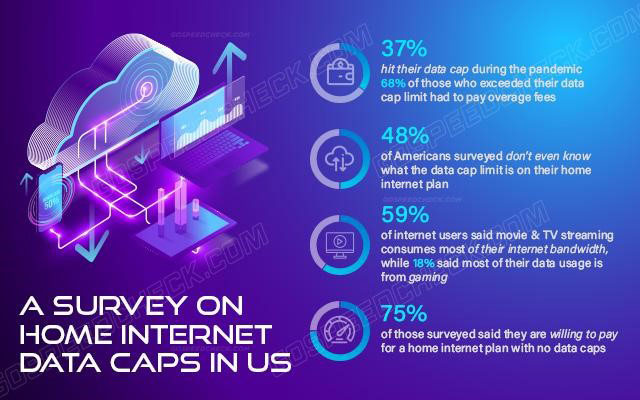 A survey result on home Internet data caps in the US
Data limits is a controversial policy. 
75% of survey respondents said they would be prepared to pay more for a plan without a data cap, as you can see. 
Thus, it should not come as a surprise that lawmakers and customers in the northeastern US fiercely opposed Comcast's proposed 1.2 TB data limitations. 
Then, Comcast reluctantly drops datacap enforcement for rest and push back the new plan until 2022 after under significant opposition. 
What is an Internet data cap?
Internet service providers impose a ceiling on the amount of data each customer may use in a given month, which is known as a data cap. 
It refers to the amount of data you send and receive.
In essence, this implies that your service provider keeps track of your Internet activity and calculates how much data you use each month. 
Different tasks call for different volumes of information. 
For instance, viewing a Netflix show or downloading a movie uses a lot more bandwidth than sending an email.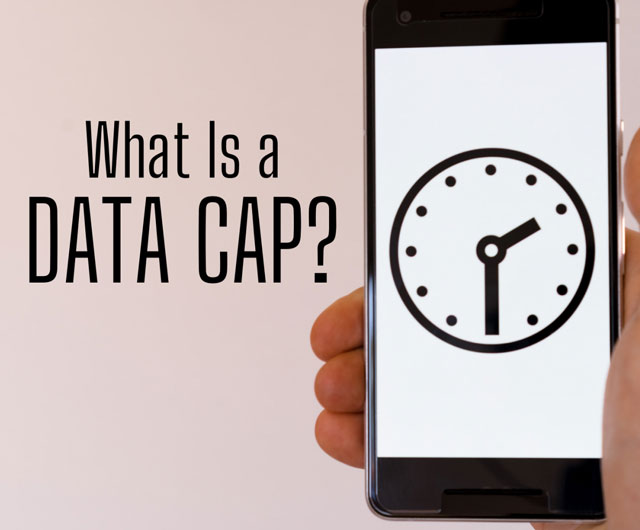 Data caps' definition
Bytes are the unit of measurement for that data usage.
Kilobytes, megabytes, gigabytes, and terabytes of data are tracked in ascending order.
What is speed throttling?
When it comes to data caps, you may hear of speed throttling.
When you reach your data cap and your provider consciously lowers your Internet speeds, this is known as speed throttling. 
Although not all providers do this, it is frequently done in place of or in addition to overage charges.
ISPs may utilize speed restrictions to manage their networks and prevent user congestion even if they offer unlimited data. 
This is relatively common between 7:00 PM and 11:00 PM when Internet traffic is at its highest.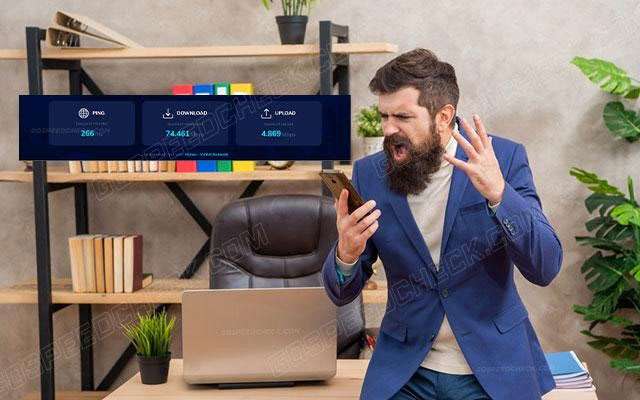 Speed throttling
But how to check if an ISP is throttling your connectivity? - Run an Internet speed test!
Why do ISPs use data caps?
Data limitations primarily assist providers in controlling network traffic and preventing congestion. 
This guarantees that every user has the same level of access and Internet performance.
Some Internet providers are aware that in the end, it's a balancing act. 
Most monthly data caps are 1 TB, which is typically more than adequate for the typical American household. 
Because of this, service providers like Frontier and Verizon offer no data caps.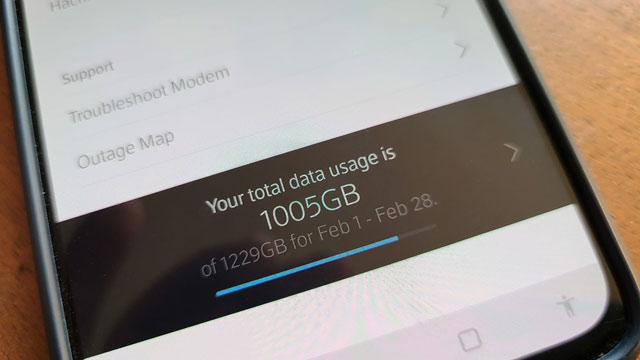 Data cap is a balancing act
What happens if you go over your data cap?
Generally, exceeding your data cap—whether on purpose or accidentally—will result in higher charges on your Internet bill. 
Your ISP will start charging you after you go over your monthly budgeted amount. 
The charges will vary depending on the amount of data you go over.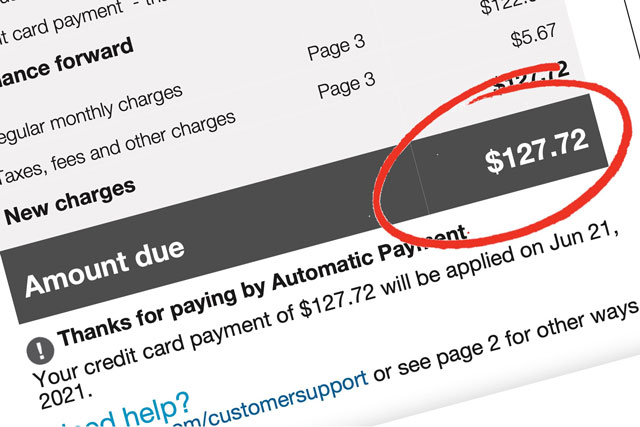 Going over data cap leads to higher Internet bills
Most ISPs charge $10 to $15 for every additional 50 GB consumed, which are typically much more expensive than those included in monthly packages.
Therefore, before selecting an Internet data bundle, it's critical to comprehend the data requirements and Internet usage of your household.
What size data cap do you need?
When figuring out how much data you require, you should first start with taking into account how much time you spend online each day. 
You may get away with a minimal data cap if you only use your laptop to check email once per day, which will save you a ton of money. 
However, if you share a home with your spouse and three kids, all of you have iPads, computers, or other devices, a bigger package is needed.
Additionally, it depends on why you're utilizing the Internet.
For instance, if you use the Internet to work and study from home, you'll need an average of 600 GB of data each month to stay under your data restriction.
Below is the summary of actual data usage per hour of some online activities:

Data usage by activity
See more: Best Free Parental Controls
Which ISP has data caps?
Read on to find out which Internet providers you can and can't acquire data caps from!
ISP with data caps
Data limits apply to some of the largest Internet service providers' plans. 
Most types of services, including DSL, cable, and satellite, have data caps; the latter has particularly strict ones.
Don't bother too much if you're afraid about running out. 
You may purchase additional data from many providers, and several also provide limitless data for an additional charge on top of your monthly payment.
Have a look to check some ISP with data caps:
| AT&T (fiber, DSL, fixed wireless) | Astound Broadband (cable, fiber) |
| --- | --- |
| Xfinity (cable) | Cox Communications (cable) |
| Xtream Powered by Mediacom (cable) | Buckeye Broadband (cable) |
| HughesNet (satellite) | Viasat (satellite) |
Don't worry if you have chosen an ISP without data caps and want to change to one with unlimited data.
You can easily have Internet cancellation - it's easy!
ISP without data caps
Assuming your household routinely approaches or exceeds your current data cap limitations. 
Besides, it has multiple power Internet users, or people who frequently download huge files, stream films, or play online games. 
Then, it might be worthwhile to look into a plan with unlimited data.
So, pick a supplier from this list if you're looking for Internet with no caps.
| | |
| --- | --- |
| Verizon Home Internet (fiber) | Astound Broadband (cable, fiber) |
| Frontier (DSL, fiber) | Google Fiber (fiber) |
| CenturyLink (DSL, fiber) | Windstream (DSL, fiber) |
| Spectrum (fiber) | Optimum (cable, fiber) |
| Verizon 5G Home Internet (5G) | T-Mobile Home Internet (5G, 4G) |
| EarthLink (fiber, DSL) | Starry Internet (fixed wireless) |
Frequently Asked Questions (FAQs)
1. How do you get unlimited data?
When you sign up for a gigabit Internet service, which offers speeds of about 1,000 Mbps, you can typically obtain unlimited data (or 1 TB or more).
On their plans, the majority of fiber Internet providers also include unlimited data.
2. Does satellite Internet have data caps?
Data limits for satellite Internet are extremely strict.
Because a satellite Internet connection descends from space, the provider's ability to offer quick speeds and plenty of data is constrained.
As a result, you will need to use data more wisely in terms of cost.
You often get a little quantity of high-speed data up front with satellite Internet packages.
Your Internet speeds will substantially decrease when you use that up, typically to about 1-3 Mbps.
The only advantage of this strategy is that you won't incur additional fees over your cap.
3. Is a 1TB data cap enough?
With 1 TB of monthly data, the majority of consumers will be satisfied.
Yet keep an eye on your average spending if you have children, relatives, or roommates who do use your Internet for Netflix streaming sessions.
Then, finding an ISP with unlimited data plans can be necessary if you frequently surpass that terabyte threshold.
Conclusion
That's all for today's post on data caps. After reading this post, we hope you are clear about home Internet data caps and decide which ISP to pick. Lastly, comment below if you have any questions.