3 Best Free Parental Controls - Parents should not ignore [2022]
Sep 26, 2022 - Views: 484 Share
Best free parental controls are more and more concerned due to their great benefits.
Parental control software or apps allows parents to control their kids' online activities.
So, What is parental control?
Are they really important?
Keep reading to find answers!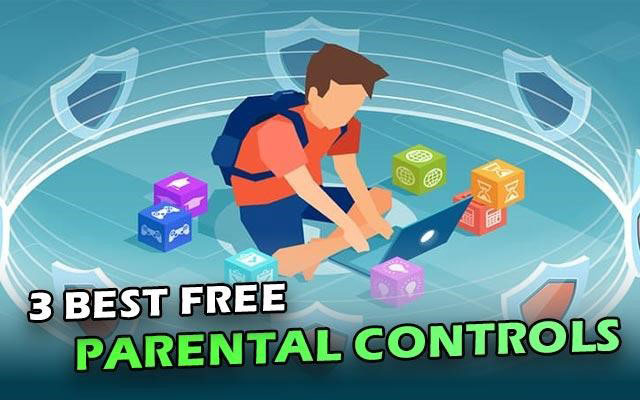 3 best free parental controls
What is parental control?
Parental control encompasses a wide range of software programs and apps for a wide range of devices and technologies. 
What they all have in common is that they allow one user, typically a parent, to exert control over the use and access of another user, typically a child.
Numerous programs block and filter websites and content, record their activities, limit their online time, and view their browsing history and communications. 
While parental control features vary, some will log keystrokes, take screenshots of what they're doing, log chats on various sites or apps, and record where they are by providing location reports for a laptop, tablet, phone, or other devices.
Where can you find parental control?
There are 4 main places where you are able to find parental control software and app. 
Internet provider: You can set up a filter function to limit access to inappropriate content on any device that connects to your home WiFi.

Mobile operator: On mobile phones, filters are often automatically set up if the user is under the age of 18. To make sure of this feature, you can double-check with your ISP.

Devices: Many devices ( smartphones, laptops, computers, youtube apps, etc) have parental control settings as default or addition. You can find features such as reducing screentime and disabling location functions.

Online services: Parental controls are available on websites such as BBC iPlayer and YouTube to help limit access to inappropriate content.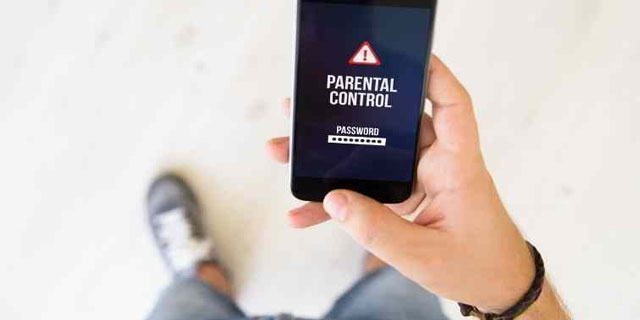 Free parental control app
Why do you need parental control?
There are many types of parental internet filtering software and free parental monitoring app on the market that manage nearly all online activities from filtering the visiting sites to sending you alerts, and reporting what your child was doing as well.
Parental control is regarded as a right-hand assistant that helps you monitor your child's online activities.
If you're still confused about why you need a parental control software or app, here are reasons:
Prevent Inappropriate content: The internet is an enormous place with huge content both good and harmful. Thus, your kids can access the toxic content actively or passively. Best free parental control is a great solution to this issue.

Control the multiple devices: Children have multiple devices such as tablets, smartphones, and laptops. This can make parents difficult to manage all devices. A parent control software applies settings to these devices and browsers and the parent can control them.

Prevent virus and malware attacks: Children always have the chance to stumble into malware, especially younger kids. Parental control programs will filter out sites, and prevent virus and malware attacks.

Others: set time limits for devices, report what children doing online,...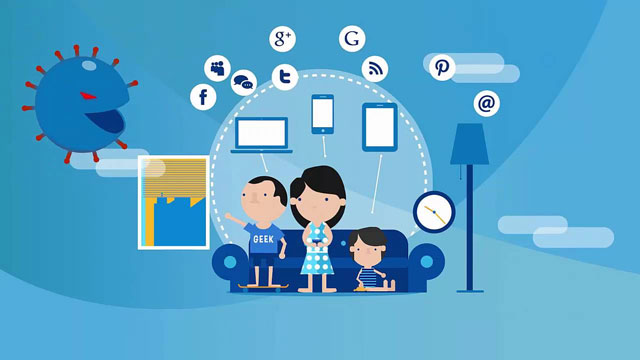 Parent controls can prevent viruses and malware
 Parental control features
There is a range of features on parental control software and apps.
Some provide a little bit of everything while some focus on only a feature.
If you prefer free parental controls, there will not be many options for you.
Keep in mind that comprehensive parental control solutions are mainly developed under a paid membership plan.
Fortunately, there are excellent free options that focus on specific features, allowing frugal parents to combine programs that provide the most important features.
Best free parental controls will be shared in the following part of this post, keep reading!
There are 3 main features of these tools: web filter, activity monitoring, and geolocation.
Web filters
A Web filtering software' purpose is to block websites that contain inappropriate or potentially harmful content for children. 
This includes malware, pornography, social media, instant messaging, and other forms of communication. 
Overblocking and underblocking are two fundamental problems with any type of automatic filtering. 
Even fairly customizable filters can end up blocking the content you want your children to see while allowing unwanted sites to pass through.
The best free internetfilter tools allow parents to create blacklists or whitelists on specific websites.
A blacklist prevents access to specific sites, whereas a whitelist only allows access to approved sites.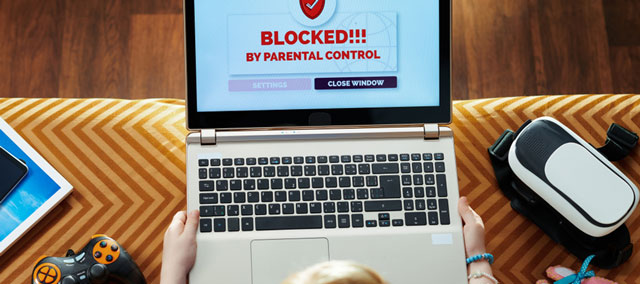 Web filter 
Such fine-tuned controls require more effort to manage properly, but they can ensure that your children are not locked out of the sites they require for their biology homework.
Nowadays, many router content filter devices are built-in parental controls like website filters and time management. 
Buying this can be a bit of a big potential investment.
However, if you have already your own router, set it up. You might not need a new one.
Activity monitoring
Activity monitoring can range from keeping a separate, uneditable browser history to detailed keyloggers that record every keystroke and mouse click.
Activity trackers can be considered either the most hands-off or the most invasive parental controls, depending on how they're used. 
Using a tracker rather than a web filter demonstrates trust in your children's judgment and allows them to go wherever they want on the internet. 
Keeping a close eye on everything they do, on the other hand, can feel more intrusive than outright blocking content.
This feature can have the opposite effect, thus, parents should choose carefully.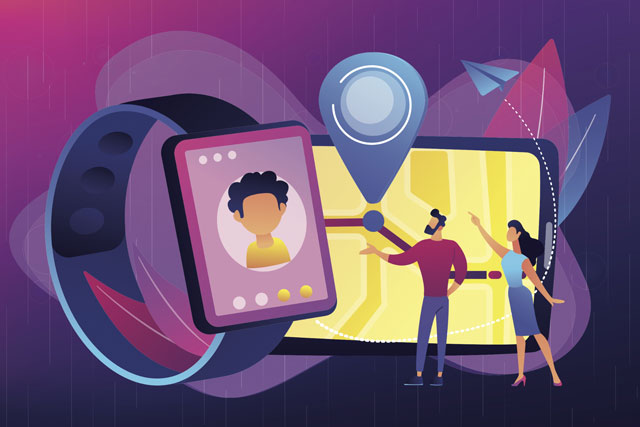 Activity monitoring
Geolocation
Location tracking, like activity tracking, works best when you communicate with your children. 
Most parental control software free and best free parental control app includes features that can assist you in setting expectations and reducing the amount of effort required to keep track of your children.
Geofencing and other location-based alerts, for example, notify you when your children arrive at home, school, or work. 
Similarly, location history logs hold your children accountable while not necessitating constant monitoring.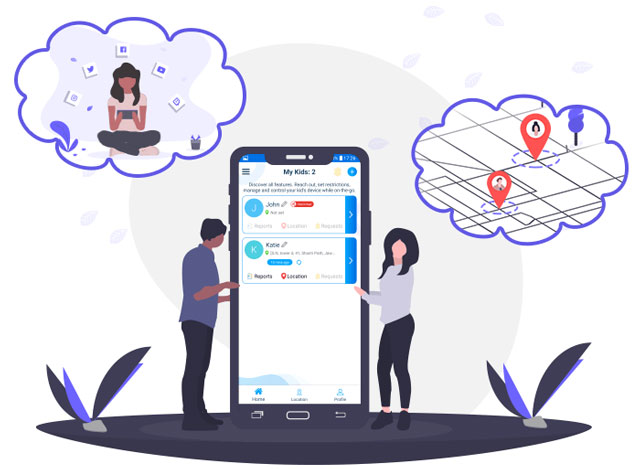 How to choose the best free internet filter?
Free internet filter controls are so great, do you agree with that?
But how to choose the best free parental controls?
To begin, you must determine:
Which devices (smartphone or desktop) you intend to use a web filter

The number of devices you intend to use

The operating system (OS) or browser for which they were designed. Because many OS browsers are designed as extensions or add-ons for specific browsers like Chrome, Firefox, and Opera.
You should also consider: 
These free parental controls provide adequate protection by scanning downloaded files for malware 

App-blocking

Filtering HTTPS/SSL encrypted traffic

Overall protection from malware, phishing, and unwanted software

Group-based web filtering

Tracking a device's location 

Access to the device's web history

Real-time alerts

Extensive reports.

Scope of their customer support.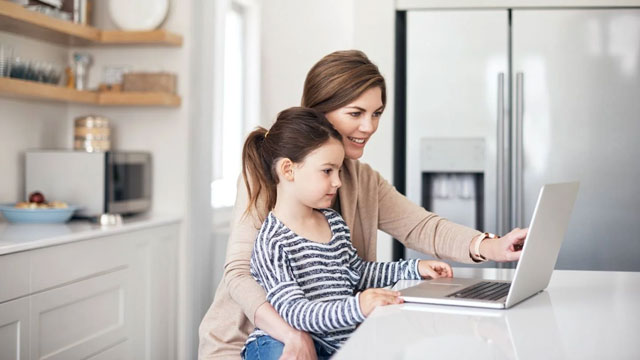 How to choose free parental control?
The 3 best free parental controls
You've already known parental control features as well as how to choose them.
Now, it's time to get some suggestions for the best parental controls.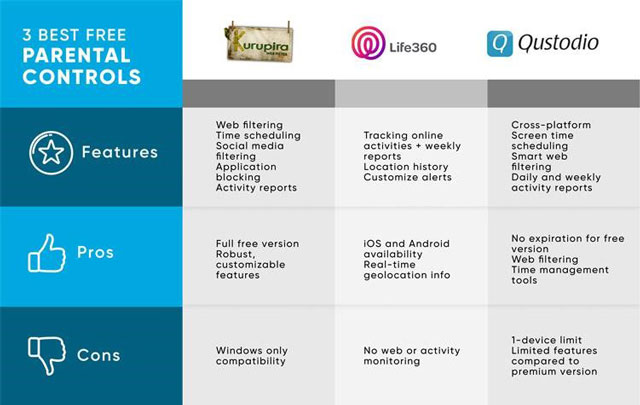 Parental controls software free
Frequently Asked Questions (FAQs)
1. Is there a parental control app that is completely free?
Kurupira Web Filter is our top recommendation for a totally free parental control program for Windows.
You can get the full version of the program for free and install it on as many computers as you want.
2. Is it possible to use free parental controls indefinitely?
All of the products recommended here are free to use for as long as you need them.
Many parental control apps that are frequently listed as free only offer a limited free trial.
Qustodio's free version, on the other hand, has no time limit and can be used indefinitely, though it does restrict some features and the number of devices on which it can be installed.
3. Is it safe to use parental control apps?
Some parental control apps may appear to be safe on the surface, but when you read the terms and conditions, you may discover that your child's data is being stored or sold to third parties.
However, this is not true for all of them, so do your homework by reading all of the fine print before downloading an app.