AT&T CenturyLink Comparison [Availability, Pricing, Speed, & 4 more]
Sep 26, 2022 - Views: 394 Share
Whether you enjoy playing video games, streaming movies, or simply browsing the web, AT&T CenturyLink may have Internet packages suitable for you.
What distinguishes these two Internet service providers (ISPs) from one another?
To assist you to understand more about these two ISPs, we've put together a thorough comparison with crucial information.
Now go check them out!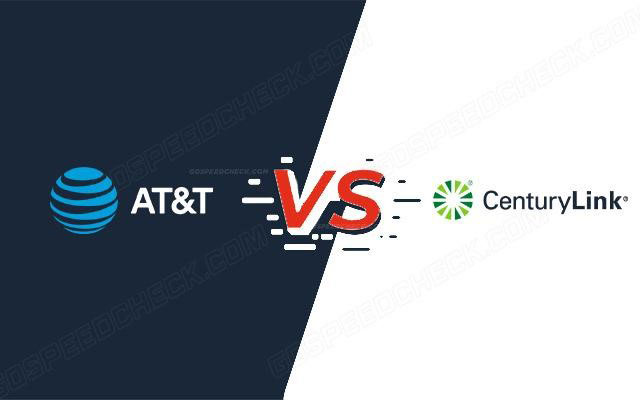 AT&T vs CenturyLink: Who is the winner?
What is AT&T?
The second-largest provider of mobile services and the top provider of fixed telephone services in the US is AT&T, a telecom firm headquartered in the US.
It provides telecom services overseas and operates as a fixed and mobile network carrier in the US. 
According to revenue, it is the biggest telecom provider in the world.
Also, AT&T offers pay-TV services via DirecTV and ancillary services across its network, such as disaster recovery.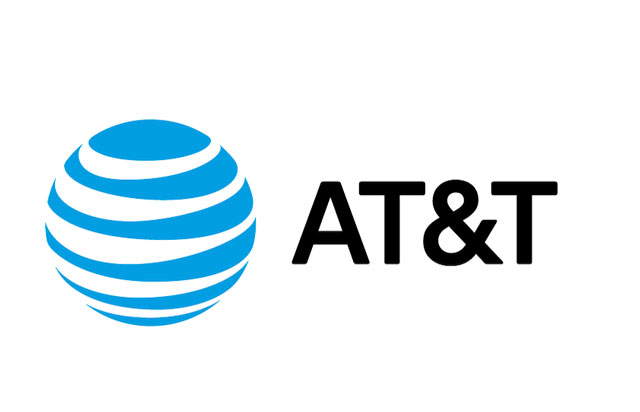 AT&T Internet
What is CenturyLink?
With origins in 1930, CenturyLink is a technology and telecommunications corporation.
It now provides a wide range of services to clients worldwide.
In the US, CenturyLink is primarily known for providing home clients with high-speed Internet, TV, and phone services. 
It also offers communications services to business customers.
Besides providing digital subscriber lines (DSL) for broadband connectivity, CenturyLink is also constantly growing its 19-city fiber optic network.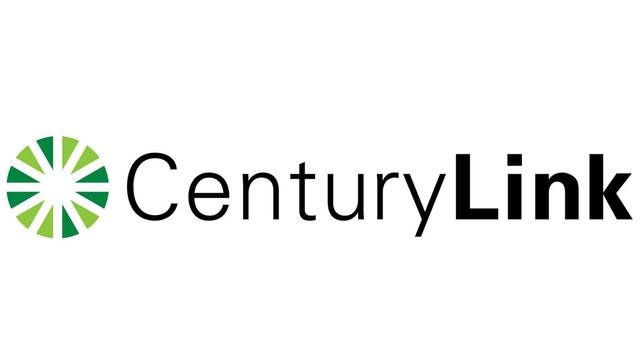 CenturyLink
Who AT&T and CenturyLink Internet are for?
For households with just a few connected devices at once or for small families, CenturyLink has an entry-level package that works well.
With speeds of up to 100 Mbps and a monthly cost of $50, CenturyLink's Simply Unlimited Internet lets you stream your favorite TV shows and browse the web.
Are you a professional who works from home, a streamer, or a gamer?
If so, you should look at CenturyLink's Fiber Gigabit plan.
It delivers a quick connection that makes it simple to live broadcast, transmit large files over email, play games, and have lag-free Zoom meetings.
Additionally, you may back up your information to the cloud and connect up to 12 devices simultaneously with CenturyLink's fiber package.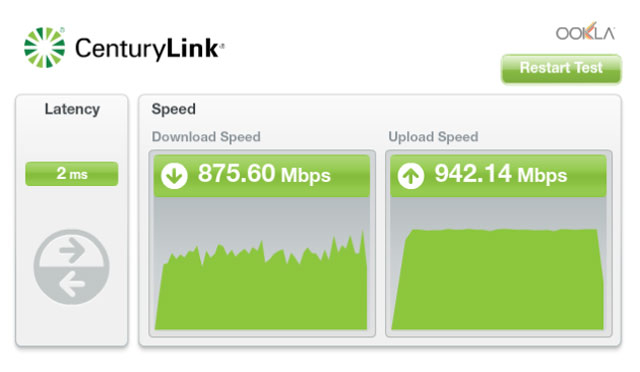 CenturyLink's Fiber Gigabit plan
Also read: Internet speed test
For people and small families that browse the Internet, use social media, and stream video on a few devices, AT&T offers reasonably priced Internet services.
If you're lucky enough to live where AT&T provides fiber Internet, you'll discover that it provides a fantastic balance of speed and affordability.
For families of up to three people, the cheapest AT&T fiber package is suitable, but larger families will certainly require faster Internet.
AT&T gigabit subscriptions start at $80 a month and give you lightning-fast download speeds up to 5000Mbps if you require high connections.
You are allowed to simultaneously connect up to 12 devices with this top-tier AT&T fiber package.
Pros and Cons of AT&T and CenturyLink
For new and current customers, AT&T offers a large range of plans at various speeds and pricing, as well as discounts frequently every month. 
You can expect fast gigabit speeds with any of its fiber plans, which is quicker than that of other fiber Internet service providers.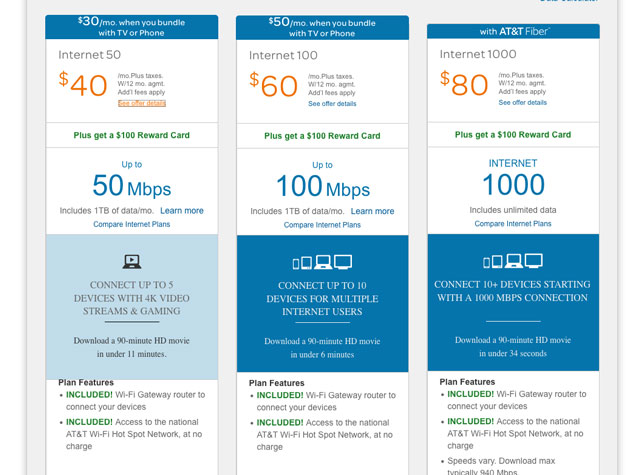 AT&T offers many Internet packages
Although CenturyLink has fewer plans available, its price range is more condensed than AT&T's. 
Plans cost $50 to $65 per month, and none have a data cap. 
Also, CenturyLink provides special offers frequently to favor new customers.
For more details, look at the table below:
AT&T

CenturyLink

✅Widespread availability

✅Fast gigabit speeds

✅Affordable plans and bundles

✅Ongoing Internet promotions

✅No data caps

✅No contracts

✅Promotions for new customers

✅Nationwide coverage

❌Costly installation fees

❌Data caps on non-fiber packages

❌Limited plan options

❌Speeds vary based on location
Centurylink vs AT&T: A complete comparison
So now, let's dive into more details about the comparison between AT&T and CenturyLink.
Availability
Large portions of California and Texas are covered by AT&T's DSL, fixed wireless, and fiber Internet services.
Additionally, some regions of the Midwest and South have access to it.
Most 50 states are covered by CenturyLink's extensive DSL network, with the Midwest, Southwest, and South receiving the most coverage.
It also offers fiber Internet in a few locations throughout the same regions.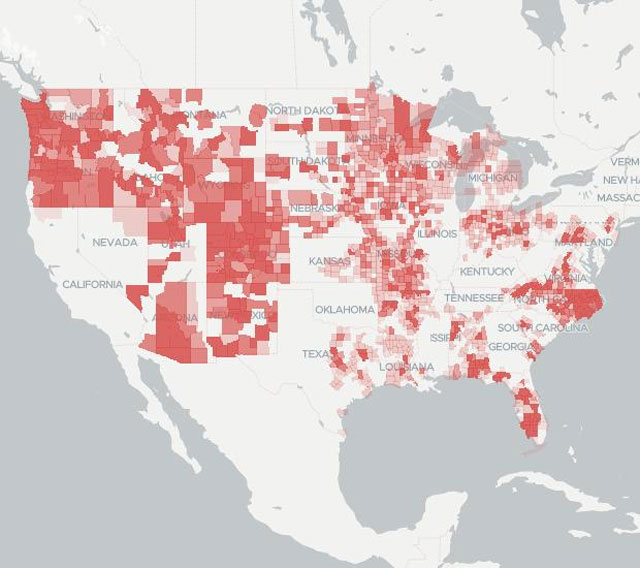 CenturyLink's coverage map
Also read: Frontier vs AT&T
Internet type
DSL and fiber Internet service are available from ATT CenturyLink.
The finest Internet you have is fiber, without a doubt, which is the quickest, most trustworthy, and also the rarest. 
Only a few regions have fiber available due to ISP investments in expensive fiber infrastructure.
Unlike fiber, DSL is a bit of an outcast among Internet technologies. 
It moves slowly through your outdated copper phone lines, traveling at less than 100 Mbps. 
However, DSL subscriptions are less expensive while still providing a reliable connection and respectable speeds.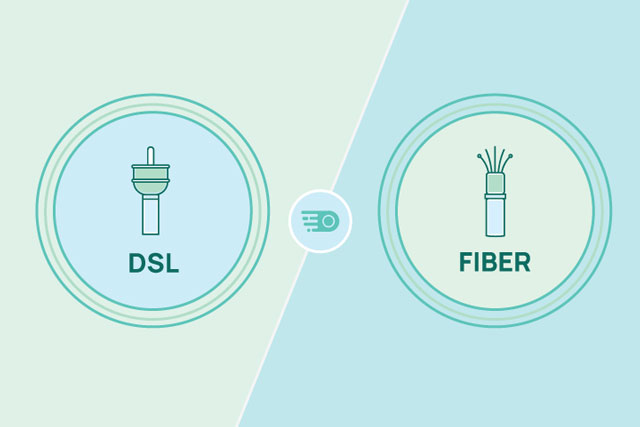 DSL and fiber are offered by AT&T and CenturyLink
Internet speed
Both AT&T CenturyLink offer gigabit fiber Internet services with download speeds of up to 1,000 Mbps. 
These are excellent options for large families, avid gamers, TV binge-watchers, and remote employees who frequently use Zoom.
Notably, AT&T offers the nation's fastest Internet connections, with its 5G Internet service having a top speed of 5,000 Mbps. 
You cannot get a connection that quickly from another significant Internet provider.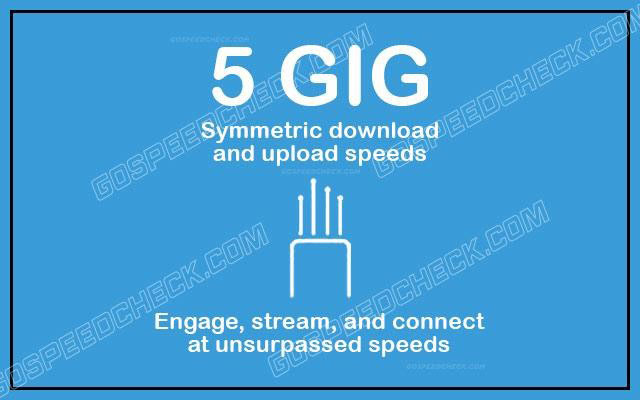 AT&T offers high Internet at up to 5,000 Mbps
Pricing and packages
DSL and fiber Internet are the two options that CenturyLink and AT&T provide, as mentioned earlier.
Their fiber speeds are the fastest available, and their DSL rates are reasonably priced.
Because AT&T has some of the finest ratings in the industry, you won't need to worry as much about technical support or customer service.
On the other side, CenturyLink is an excellent option if you just want to cut costs.
Instead of renting a CenturyLink modem, you may buy one, and all plans include unlimited data.
Below are AT&T packages:
| | | | | |
| --- | --- | --- | --- | --- |
| Packages | Speed |   | Internet type | Price |
|   | Fixed Wireless Internet | Up to 25 Mbps | Fixed wireless | $59.99/mo |
| Internet up to 100 Mbps | Up to 75, 100 Mbps |   | DSL | $55.00/mo |
| Internet 300 | 300 Mbps |   | Fiber | $55.00/mo |
| Internet 500 | 500 Mbps |   | Fiber | $65.00/mo |
| 1G Internet | 1,000 Mbps |   | Fiber | $80.00/mo |
| 2G Internet | 2,000 Mbps |   | Fiber | $110.00/mo |
| 5G Internet | 5,000 Mbps |   | Fiber | $180.00/mo |
We are impressed by AT&T's 1 Gig Internet service since it offers good prices and really fast speeds. 
The 5G, which has a maximum download speed of 5,000 Mbps and is the fastest plan offered by a US Internet provider, is even more astounding.
Now look at CenturyLink's Internet plans:
| | | | |
| --- | --- | --- | --- |
| Packages | Speed | Internet type | Price |
| Simply Unlimited Internet  | Up to 100 Mbps | DSL | $50.00/mo |
| Simply Unlimited Internet 140 | Up to 140 Mbps | DSL | $50.00/mo |
| CenturyLink Fiber Internet 200 Mbps | Up to 200 Mbps | Fiber | $30.00/mo |
| CenturyLink Fiber Internet 500 Mbps | Up to 500 Mbps | Fiber | $50.00/mo |
| Fiber Internet | 1,000 Mbps | Fiber | $65.00/mo |
If you're looking for a fair deal on fiber or DSL Internet, CenturyLink is a wise choice since the cost of its fiber gigabit plan is reasonable. 
Although CenturyLink's gigabit plan isn't relatively as inexpensive as AT&T's, it does include a CenturyLink fiber router, and installation is free of charge. 
Additionally, the 200 Mbps fiber service is a great value because it is less expensive than even the considerably slower DSL plans.
Fees and contracts
Contracts are necessary for AT&T Fiber, but not for its other Internet packages.
These plans often have contracts that last 1-2 years, and if you terminate the service before time, you may be charged an early termination fee of up to $180. 
In terms of equipment fees, renting an AT&T Wi-Fi Gateway may cost you up to $10 a month, with a refusal to return it subject to fines of up to $150.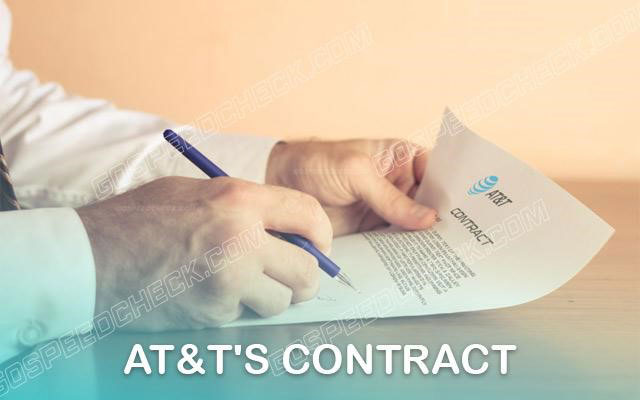 AT&T requires 1-2 year contracts
Customers may pay month-to-month with no cancellation fees thanks to CenturyLink's contract-free programs. 
Similar to AT&T, it imposes fees of up to $150 for late returns of leased goods. The monthly lease payment is $15.
Customer service
In general, customer support at AT&T Internet is superior to that of CenturyLink.
AT&T achieved a score of 69 in the American Customer Satisfaction Index's 2022 rankings of Internet service providers for customer satisfaction. 
Following Verizon and T-Mobile, it came in third.
In contrast, CenturyLink customer service DSL has a track record of ignoring problems and has had several complaints concerning speed, fees, and maintenance.
So, it came in at number ten with a score of 60.
The top 10 ISPs based on customer satisfaction are shown below:
| | | |
| --- | --- | --- |
| Rank | Internet provider | Score (2022) |
| 1 | Verizon Fios | 64 |
| 2 | T-Mobile | 72 |
| 3 | AT&T Internet | 71 |
| 4 | Xfinity (Comcast) | 69 |
| 5 | All Others | 66 |
| 6 | Spectrum (Charter Communications) | 65 |
| 7 | Windstream | 65 |
| 8 | Cox | 63 |
| 9 | Frontier Communications | 62 |
| 10 | CenturyLink | 61 |
Equipment
CenturyLink offers the option to buy its router instead of renting it on a monthly basis, which is ideal since you can save money and keep it for a long time.
Just ensure that the network of the Internet provider is compatible with the equipment you are using.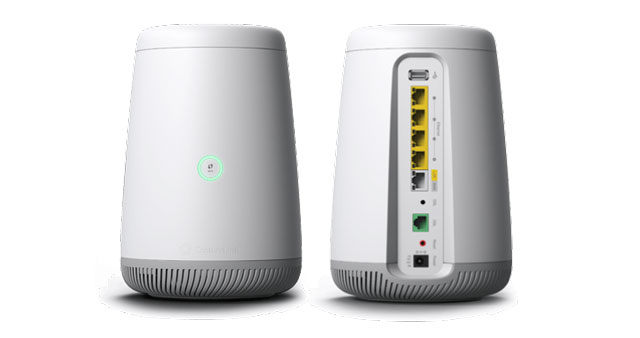 CenturyLink allows you to buy its modem and router
That's our detailed comparison of these two leading Internet service providers.
Below is our summary, have a look:

A comparison of CenturyLink and AT&T
If you want to find out more about some good Internet providers, check our post on Cox vs Verizon.
Frequently Asked Questions (FAQs)
1. Which is better: CenturyLink or AT&T?
As AT&T Internet is more economical, has fair fiber options, and offers a free AT&T installation fee waiver, we believe it to be a better option.
However, CenturyLink is a fantastic alternative as well because of its very reasonable fiber gigabit package.
2. Do CenturyLink or AT&T offer bundles?
There are no TV bundles available from CenturyLink, but it does offer bundle packages with Internet and landline phones.
AT&T is no longer providing bundles.
DIRECTV or AT&T TV and Internet service were once available in bundles from AT&T, but those offers are no longer available.
Even if you can no longer combine a TV package with Internet access, you may still get one from DIRECTV or DIRECTV STREAM.
Questions like "Is CenturyLink owned by AT&T?" or "Does AT&T own Centurylink?" are commonly asked.
Many people assume that CenturyLink bought by AT&T, so they are the same.
However, the components in the bundles offered by AT&T Internet and CenturyLink are different.
AT&T provides TV service with its Internet services whereas CenturyLink also includes home phone service.
Although CenturyLink does offer DIRECTV, DIRECTV STREAM, and DISH TV packages, it does not promote them as "bundles."