Cox vs Verizon in 2022: Which is Better? [Availability, Price, & more]
Sep 26, 2022 - Views: 1033 Share
Which is better between Cox vs Verizon has been the debate lately.
Leading Internet providers, Verizon Fios and Cox Communications both give a selection of high-speed Internet plans with quick upload and download speeds.
Both, however, have some limitations.
Therefore, read this essay to acquire a broad overview of Verizon Fios vs Cox; take a look!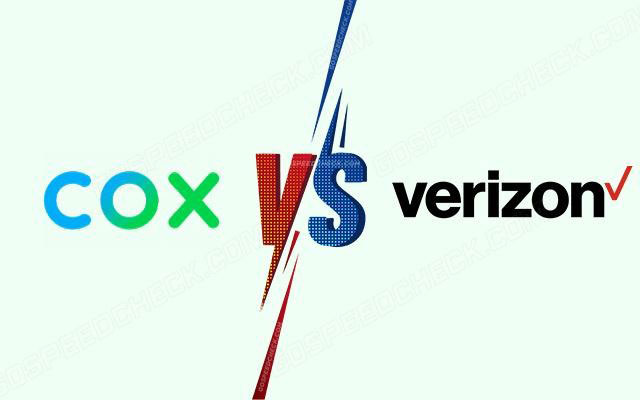 Which one do you choose: Cox or Verizon?
About Cox Internet Vs Verizon Internet
First and foremost, you need to know some basics of Verizon and Cox Internet.
Cox Communications
A family-owned business, Cox Communications is dedicated to using technology to foster deeper human connections.
It provides cable Internet access, telephone service, home Wi-Fi, and cable TV service. 
For customers who want these services in addition to the Internet, they provide a variety of services like home automation and security.

Cox Communications
Verizon Fios Internet
One of the extensively used service providers in the US is Verizon Fios. 
Cable TV, high-speed fiber-optic Internet, and telephone services are among its offerings. 
For both homes and businesses, it offers a one-stop shop for services. 
It is also well known for having a fiber Internet connection that guarantees fast speeds.
You can select Verizon Fios WiFi plans from a number of individual and bundle options based on your needs.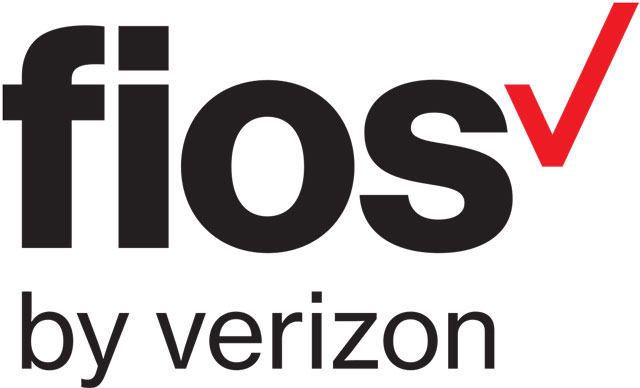 Verizon Fios
Read also: Internet speed test
Who Cox and Verizon Fios Internet are for?
You can acquire a variety of packages from Cox Internet at reasonable pricing.
Cox's Internet packages start at $29.99 and provide download speeds of 25Mbps. 
The Cox high-speed Internet packages might be a better fit for you if you stream videos frequently, play online games, learn online, or work from home.

Cox offers many Internet plans
On the other hand, Verizon Fios provides fiber Internet services with better download and upload speeds.
For example, Verizon's entry-level bundle costs $49.99 per month and offers Fios 300/300 Mbps of Internet speed. 
Thus, if you're seeking Internet access with better speeds at cheaper monthly fees, you may choose to go with Verizon Fios.
Cox Internet Vs Verizon Internet: The Pros & Cons
So that you have a general idea, let's briefly discuss the factors you should take into account when obtaining any of the services.
Before comparing, knowing the advantages and disadvantages of both can help you make a choice that is more in accordance with your needs.
In general, Verizon is really unbeatable. 
Our only complaint is Verizon's restricted availability. 
The fiber provider delivers exceptionally fast Internet service at an extremely cheap price. 
Cox provides far greater availability across the US and excellent customer service scores but also increases your costs and tack on some extra charges.
Cox 

Verizon

✅ Wide availability in 18 states

✅ Excellent reviews for customer service

✅ Solid package deals

✅ Free access to millions of safe public WiFi hotspots provided by Cox

✅ Fast speeds

✅ Cheap costs for most fiber plans

✅ No annual contracts or data caps

✅ All service options come with an unlimited data allowance

❌All plans have a 1.25 TB data cap

❌High price hikes

❌Slow DSL speeds

❌Available in only 10 states

Costly early termination fee
Cox Vs Verizon: An Ultimate Comparison
Now, let's dive into the details of the battle between Verizon vs Cox Internet.
Here you'll compare these two in several aspects, so don't miss out on any aspect.
Availability
As shown in the table above, Cox is more widely available than Verizon, so it's harder to get Fios Internet in my area.
With only 10 states offering Verizon's Fios Internet services, Fois availability includes a comparatively small geographic reach.
Fortunately, you can check the Verizon Fios zip code to know if it's available or not.
If you wonder if Verizon Fios Internet in my area, the answer is yes if you live on the East Coast or New York, Pennsylvania, or New Jersey.
On the other hand, with availability in 18 states on the East Coast, West Coast, and South, Cox offers a broader geographic scope overall.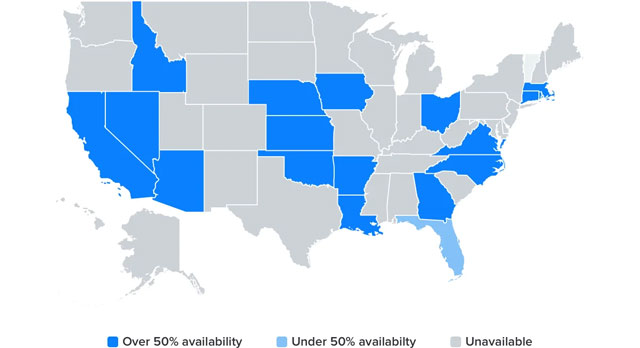 Cox coverage map
Internet type
While Cox focuses on cable Internet, Verizon bundled service provides fiber Internet.
In order to give an extraordinarily fast and dependable Internet connection, fiber flows via fiber-optic infrastructure.
It is the only type of Internet that can supply symmetrical upload and download speeds and has a maximum speed cap of 2,000 Mbps.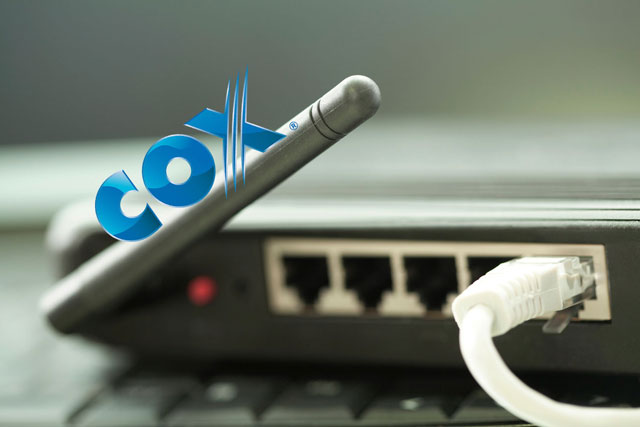 Cox provides cable Internet
Internet speed
These two Internet providers have Internet connections that enable blazingly high Internet speeds.
Various Internet plans with varying speeds are available from Cox. 
You can select between Cox 1Gbps or 100 Mbps Internet speed and get a Cox plan based on your Internet consumption.
Because of their adaptable Internet plans for different speed ranges, Cox has an advantage over other providers in terms of speed.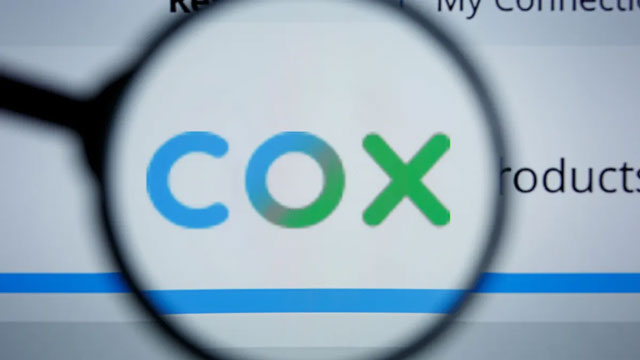 Cox offers high-speed Internet
Unlike Cox, Verizon primarily advertises its fiber Internet connection, which may offer quick Internet for practically all of your needs. 
In comparison to Cox, they provide Internet speeds up to 940 Mbps, which is a little less. 
However, both are capable of providing excellent Internet speed for a variety of online activities, including streaming, seamless web surfing, and gaming.
Plans and pricing
Numerous fiber Internet packages are available from Verizon, all of which provide excellent speeds at fair prices.
Cox provides a more conventional selection of cable Internet plans, starting with slow but affordable alternatives and ending with a top-tier gigabit package.
Indeed, more value is offered by Verizon than by Cox. 
Look at Verizon bundle prices below:
| | | |
| --- | --- | --- |
| Plan | Speed | Price |
| Internet 200/200 | 200 Mbps/200 Mbps | $39.99/mo |
| Internet 300/300 | 300 Mbps/300 Mbps | $39.99/mo |
| Internet 400/400 | 400 Mbps/400 Mbps | $64.99/mo |
| Internet 500/500 | 500 Mbps/500 Mbps | $64.99/mo |
| Fios Gigabit Connection | Up to 940 Mbps/up to 880 Mbps | $89.99/mo |
Fios 200Mbps is its slowest option, which is $10 less expensive per month than Cox's 150 Mbps plan. 
In contrast to Cox, all of Verizon's plans include unlimited data and don't have a yearly commitment.
Packages
To assist consumers to save money each month on their TV, Internet, and phone services, Cox offers a number of customizable bundles. 
Prices also change based on the customer's location and the availability of the service.
Compared to Verizon, Cox provides extra possibilities for the superior bundle at reasonable pricing.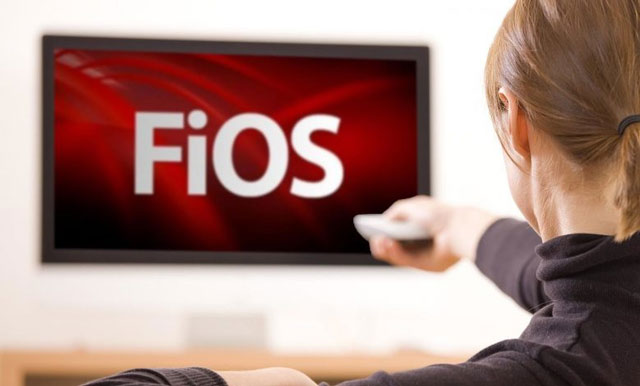 Verizon doesn't offer as a good bundle as Cox
When registering for one of its packages, Verizon Fios normally provides a free streaming services bundle that also waives the setup fee. 
Free wireless headsets and game controllers could be further benefits. 
Extra fees 
Both Cox and Verizon have very typical extra costs for items like equipment and late charges. 
To start your Wi-Fi connection, you can rent a router and modem from either provider. 
Alternatively, you may save money by using your modem and router.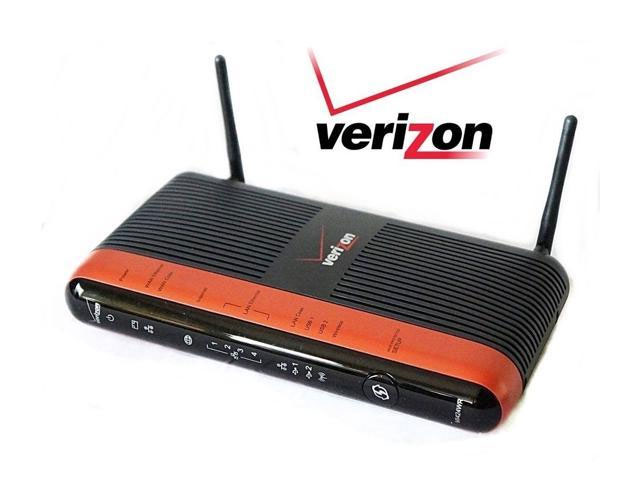 You can rent Verizon equipment
Customer service 
According to Cable TV's survey on 2022 Internet customer satisfaction, Fios Verizon customer service maintained its position of customer happiness (69%).
Due to its superior fiber network and no-contract service, Verizon could maintain top billing among its rivals.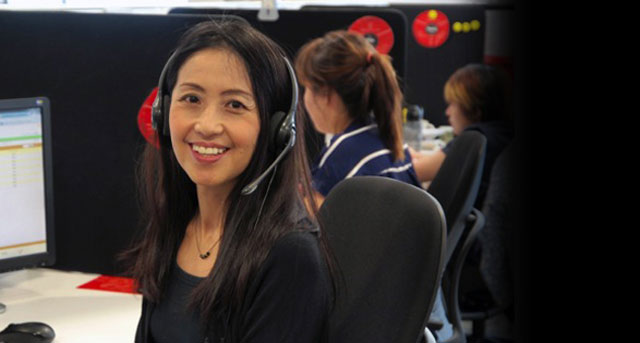 Verizon gets better ratings in customer service than Cox
On the contrary, Cox ranked 5th with 55% of customers feeling extremely or very satisfied.
The top 5 best Internet providers in customer satisfaction in 2022 are listed below:
| | |
| --- | --- |
| Internet provider | Extremely or very satisfied |
| Verizon | 69% |
| AT&T | 64% |
| Xfinity | 62% |
| Spectrum | 57% |
| Cox | 55% |
Data caps
Data limits are not present in Verizon Internet my area. 
You won't have to pay additional costs or deal with laggy Internet during the entire month if you consume as much data as you desire.
Cox, in contrast, places a 1.25 TB usage limit on each of their Internet subscriptions.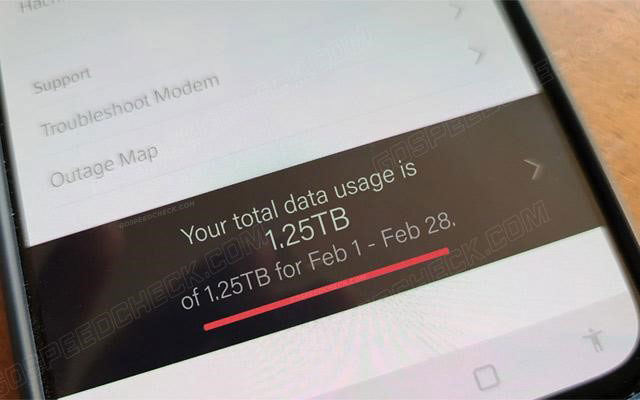 Cox includes a 1.25 TB usage limit 
But don't worry as 1.25 TB is a lot of data and more than adequate for most Internet users. 
Just remember that if you use more than your allotted data, a $10 cost will be automatically added to your bill for every extra 50 GB.
Contracts
For its Internet plans, Cox demands a one-year term agreement. 
Adding $10 to your plan each month allows you to choose not to get into a contract. 
You will have to pay $10 for each month that is still on your payment if you have a yearlong commitment and want to cancel before the year ends. 
In either case, leaving will cost you additional money. 
If you believe you will be a Cox customer for at least a year, choose the contract option.
If customers break their contract early, there may be significant early termination fees.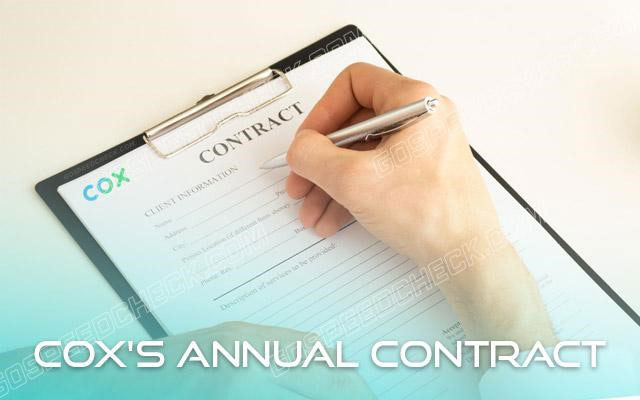 Cox requires annual contracts
In contrast, there is no contract necessary for Verizon Fios, so you won't be charged early termination fees if you choose to terminate your service early.
Installation
Verizon Fios installation cost by an expert is $99, but if you order online, the fee is waived. 
If you require a qualified technician to visit your home and set up the Internet, Cox will charge you $100. 
However, using one of Cox's self-install kits to install the Internet is free.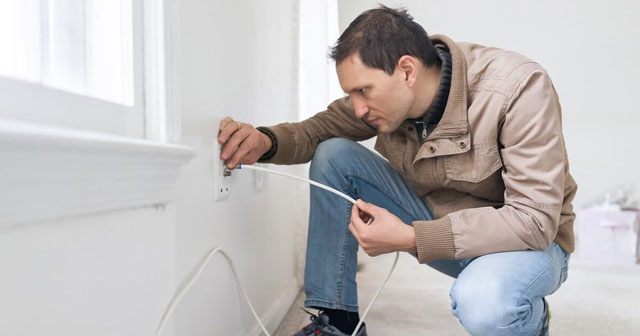 The expert installation fee of both are quite the same
By now, we've gone through a comparison of Verizon Fios vs Cox in many different aspects.
To have an overall picture, look at the info below:

Verizon Fios vs Cox
Which one do you choose: Verizon or Cox?
If you are interested in this kind of topic, check our post on AT&T vs SuddenLink.
Frequently Asked Questions (FAQs)
1. Is Fios better than Cox?
Is Verizon internet better than Cox?
It depends.
As well-known Internet providers who service consumers in the northeastern US, you get to make the choice, Cox or Verizon.
2. Do Cox and Verizon Fios have unlimited data?
While Verizon Fios provides plans with unlimited data, Cox has a 1.25 TB data limit.
3. Does Cox Cable have a fiber-optic network like Fios?
The answer is no.
Verizon Fios offers a 100% fiber-optic network, in contrast to other Internet service providers that employ a combination of coaxial cable and fiber optics.