Apple Shares Decline After China Bans Government Personnel From Using iPhones
Sep 12, 2023 - Views: 76 Share
Following reports that China has prohibited employees at central government agencies from using or carrying iPhones and other foreign-branded devices into the workplace, Apple stock prices dropped.
The Wall Street Journal said that in recent weeks, Chinese officials received orders from their superiors in workplace meetings or chat groups.
It was unclear how extensively the instructions were being disseminated.
However, it still significantly impacted the stock indexes on Wall Street, with Apple shares dropping 3.6%.
Nearly a fifth of Apple's sales come from one of its largest markets: China.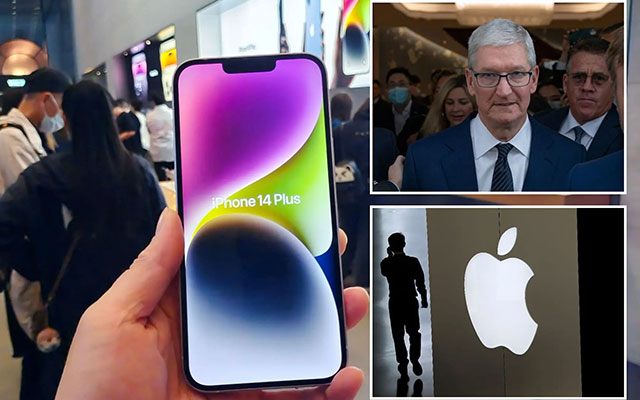 Apple shares decline as China bans government officials from using iPhones
Earlier, a number of experts claimed that the alleged action demonstrated Beijing's willingness to spare any US corporation in its effort to lessen its reliance on American technologies.
"Even Apple is not immune… in China, where it uses hundreds of thousands, if not millions, of workers to assemble its products through its relationship with Foxconn," said DA Davidson analyst Tom Forte.
This "should inspire businesses to diversify both their supply chain and customer concentrations to be less reliant on China if tensions worsen."
The prohibition may cause alarm among foreign firms working in China as Sino-US tension escalates.
Also, it comes before Apple's event, which experts predict will be about the introduction of a new line of iPhone.
Read more: Apple Plans to Release A New iPhone at A Special Event
Apart from Apple, no other phone manufacturers were mentioned in the WSJ report.
Apple and China's State Council Information Office, which handles media inquiries on behalf of the Chinese government, did not immediately reply to Reuters' requests for comment.
Nevertheless, given the popularity of the iPhone in China, little immediate impact on Apple's revenues is predicted, as stated by CFRA Research analyst Angelo Zino.
US Commerce Secretary Gina Raimondo had recently visited China.
US firms had complained to her that China has become "uninvestable," citing fines, raids, and other steps that had made doing business in the world's second-largest economy risky.