Android Auto Adds Amazon Prime Video Compatibility and Zoom
Sep 27, 2023 - Views: 292 Share
Automakers invest millions of dollars in research and development to create their infotainment systems.
Despite that, it increasingly appears like they should just delegate the task to the telecommunications industry. 
One example is the most recent improvements to Android Auto.
They give drivers more practical functions all within the context of the smartphone you almost certainly already own.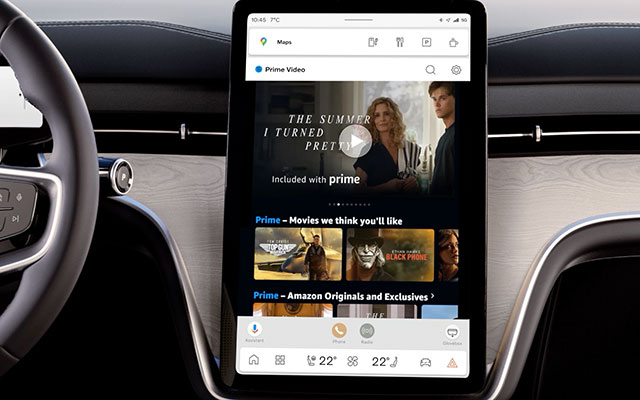 Android Auto adds Zoom, Amazon Prime Video compatibility
In terms of productivity, new in-car apps from Webex and Zoom will make it simpler to participate in conference calls while operating a vehicle. 
In fact, many people were released from their desks as a result of the shift to virtual work. 
But stopping to fumble for your phone or laptop to join a virtual meeting is a hassle.
Fortunately, your automobile can now serve as a mobile office by allowing you to participate in conversations via audio exclusively while you're driving.
Also, new entertainment options for Google-equipped vehicles are included in the most recent update. 
Early adopters of electric vehicles quickly discovered that public chargers aren't usually located next to the ideal small coffee shop. 
You may get so bored while waiting for your EV to be topped off. 
Thus, a new Prime Video app enables customers to enjoy their favorite shows while the electrons trickle in for Volvo and Polestar brand vehicles. 
There is a brand-new Vivaldi web browser available as well.
Read more: Tim Cook Defends Apple's Advertising on X