Youtube Upload Speed Slow? Here Are 5 Practical Ways to Ged Rid of It
May 10, 2022 - Views: 5697 Share
Why is your Youtube upload speed slow? Wondering how to speed up youtube upload? Luckily, you can find out the answers here. This post introduces the top 5 effective ways to increase Youtube uploading with a few clicks. So let's get started.
Why is Youtube upload speed slow?
If your YouTube video is taking too long to load, you should first check the Internet speed. There are numerous factors that can cause YouTube to load slowly at times, Below are the five main ones:
Video length and size limits
It makes sense that uploading fully a video with a large file size takes more time than a small one. Youtube allows you to upload a video with a max file size of 128 megabytes. (12 hours videos).
Even the largest video files are unlikely to suffer as a result of this. So if you find your Youtube upload speed slow, chances are you exceed this size limit. 
Slow Internet connection
It goes without saying that you will require access to the internet in order to upload your YouTube video. Wifi upload speed slow may lead to slow video uploading and vice versa. So check your internet speed in the first place to make sure it is good a stable enough for uploading.
Low quality of your laptop
The quality of your laptop can have an impact on YouTube upload timings. The amount of time it takes to process a video depends on the processor and RAM in your device.
Slow upload speed is unlikely to be caused by the device itself if you're uploading from a phone. Even if your phone doesn't have high-end specifications, if you're utilizing WiFi internet, it should be able to handle most YouTube uploads without a hitch.
Uploading during peak hours
During busy hours, there may have an increase in upload traffic, causing slow YouTube uploading. With thousands of individuals trying to upload videos to this most popular video-sharing platform every minute, it's inevitable that you may get an upload stuck problem.
Unsupported video format 
The supported video format one YouTube are MOV, MPEG-PS, MPEG4, MP4, CineForm, HEVC AVI, WMV, WebM, FLV, 3GPP, DNxHR and ProRes. If your video format is not one of those above, you probably fail to upload it to Youtube. 
You've identified the potential causes of slow uploads on Youtube. Let's take a look at some of the quick fixes for such problems.
How to speed up youtube upload time
#1. Reduce video file size
Smaller video files, without a doubt, require far less time to upload. In this scenario, this can cause videos to be shrunk to a smaller size.
By the way, if you want to keep your YouTube upload HD video quality, lossless video compression is required. Using a compressor or video editing software is a great choice for compressing videos to lower sizes while preserving video quality for posting.
#2. Increase Internet Speed
Surprisingly, there are numerous methods for getting a faster internet connection. If your service provider is the issue, look for a more reliable one with faster speeds.
If that's not a problem, there are other ways of dealing with the issue. Try connecting your computer directly to the router using a cable. 
Disconnect any other devices that are connected to your internet connection to enhance your network speed. Finally, concentrate entirely on posting a video.
This is due to the fact that performing anything else that requires an online connection on the machine you're using to upload the movie will result in a slow internet connection.
Uploading too many files at once can create internet bandwidth problems. In this case, you need to limit Youtube upload speed. This will help control all your video uploads.
Note: Run a wifi upload speed before uploading videos to Youtube in order to make sure that your uploading is without interruption.
#3. Uploading two videos at once
To speed up youtube upload, consider uploading two comparable videos at the same time can shorten the upload time. If you mark one as private, duplication will not occur. Typically, you will submit the first file.
After that, start uploading the second one in the same way you did the first, but this time set it to private. When the upload is finished, remove the private one. The basic line is that uploading two videos at the same time enhances upload speed.
#4. Set YouTube video specs
Nobody wants to share a low-quality video on YouTube. To make Youtube videos upload faster, you must first determine the ideal video requirements to successfully upload videos to Youtube:
• Video Format: MP4, H.264, MPEG-2  are recommended.
• Resolution: 1080P with dimensions of 1920x1080 and 720P with dimensions of 1280x720.
• Aspect Ratio: 16:9.
• Frames per second: 30
• Audio Format: MP3 or AAC.
#5. Use the right internet browser for uploading
Another tip on how to increase youtube upload speed is choosing the right browser for uploads. We recommend using Chrome or Firefox. If you encounter a slow upload, check the browser version. These browsers are intended to connect with YouTube and can upload videos to Youtube up to 20GB using the standard uploader. By the way, you have up to 24 hours in these browsers to restart a previous upload that was aborted or timed out.
Apart from those 5 useful solutions for faster Youtube video upload, you can also try many other ways such as upgrading your laptop, uploading videos to Youtube at off-peak hours, etc.
Good Internet Speed for YouTube Uploads
The speed of your connection determines how quickly your uploads occur. If you have a sluggish connection, a huge movie file can take hours to upload. The longer your upload speed, the more probable it is that you will encounter problems such as broken connections and failed uploading video to Youtube.
A video must still be processed after it has been uploaded. This processing takes time as well, so if you wish to upload videos or a large number of movies at once, you'll need better internet rates. So what is a good upload speed for wifi when it comes to Youtube uploading?
If your internet connection is 25 Mbps, a 30-minute video should take roughly 10 minutes to upload. However, with residential connections, this is not always the case. If your upload speed is only 2.5 Mbps, uploading videos to Youtube will take much longer.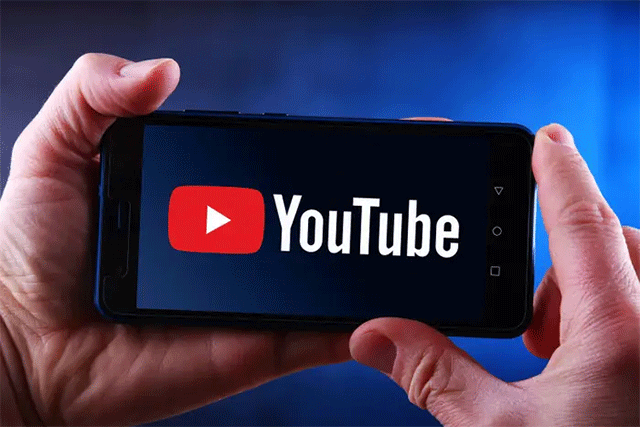 YouTubers need at least 2 Mbps for uploading videos. However, if you can increase your upload speed to 25 Mbps, you will be able to upload even faster, especially if your films are longer. If your Youtube videos are longer than an hour, 25 Mbps is good.
When posting Youtube videos, your download speed is not so important; however, when reviewing videos, it is. At least 25 Mbps of download speed is required for the optimum online streaming experience. Basic video streaming, on the other hand, can be accomplished with as little as 7 Mbps.
Though there are certain steps you may take to boost your video uploading speed, you should ultimately upgrade to fast internet connections. It is recommended to have an internet provider that has at least a 2 Mbps upload speed.
This will ensure that you can rapidly post your movies and make them available to your fans! The most critical aspect of maintaining a YouTube channel is consistent posting.
Uploading files is significantly slower than downloading files for many people. This is common because most high-speed Internet connections, including cable modems and DSL, are asymmetric – they are designed to deliver significantly faster download speeds than upload speeds. But if you find your wifi download speed slower than upload, take some ways such as rebooting the router, upgrading your Internet plan, using a wired connection or contacting your internet service provider.
Conclusion
Now you can get the right answers to "why is upload speed slow?" and "how to increase wifi upload speed?" Try 5 handy solutions above to enjoy the smooth and fast uploading experience. Good luck!