Test upload speed: What upload speed do I need for live streaming?
Sep 27, 2021 - Views: 787 - Share this post if you find it interesting!
Test upload speed is more and more appreciated, especially, it is often conducted before you upload live streaming. As we know, the streaming industry has been developed dramatically nowadays with a huge profit but massive competition. If the internet speed is not fast enough to live stream, your business will be affected a lot. Therefore, the question "What upload speed do I need for live streaming?" is always a concern. Today, MySpeed will share some useful information about it.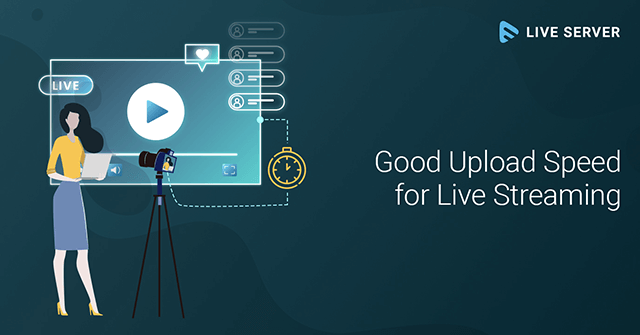 Test upload speed: What upload speed do I need for live streaming?
MySpeed - A reliable test upload and download speeds
To test upload speed, you need to find a reliable speed check google used to measure upload speed. The internet speed test market is diverse, there are a lot of suitable choices for you. MySpeed is a good choice for you.
MySpeed is promised to bring customers a convenient effective tool to measure the speed of network connection. This tool takes you about a couple of seconds up to a minute to conduct the test. Using MySpeed is also simple, everyone can do that.
First of all, you visit the website of MySpeed: https://gospeedcheck.com/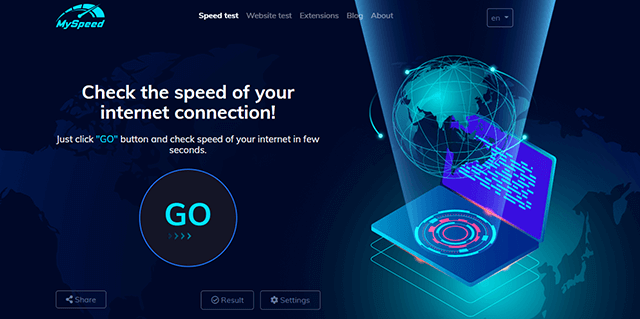 MySpeed test upload and download speed of internet
On the homepage of MySpeed, you will see the "Go" button, click it to start the test. After that, the test will run the testing of ping, download, and upload speed. There is a speed clock in the middle of the website which represents the testing is operating. Waiting for some seconds to get the results.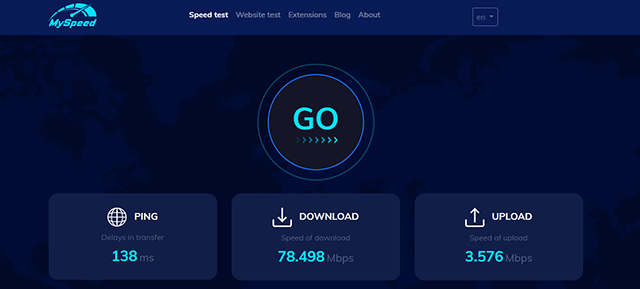 Click " GO" speedrun clock online
When the process is finished, the results of ping, download speed, and upload speed are shown to you. From that, you can have a completely full picture of your network connection. Is there any problem with your network? Is your connection speed good enough? Those questions you can answer based on the above test results.
So, apart from conducting test upload speed, you can know more about your internet performance with ping speed and download speed through the speed check google -MySpeed tool.
Understanding Download/ Upload speed
On the Internet, what do people do online? As we know, Google is the most popular website in the world, it can be considered as a giant boss of the online industry. Followed by it, they are YouTube, Facebook, Baidu, and Wikipedia which are also big online websites.
Whichever an encyclopedia, a social network/video platform, or a video platform/social network, there are still two main operations: download and upload. These two speeds we need to focus on if we want to have a good online experience.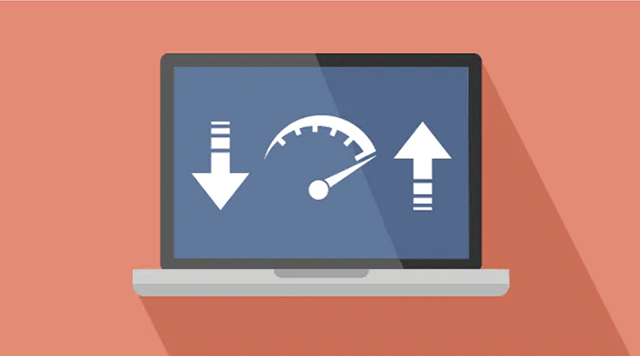 Download and upload speed check
For download activity, it is the speed of your network connection that allows your devices to download, to take how many bits of data from the online Internet using that connection. In general, people consume content online through the activities of searching, identifying, reading, listening, and watching. All online activities like those need download data.
To be able to do that, your devices will need to ingest data, which is existed in the form of bits. Usually, the download speed is represented in millions of bits or megabits per second (Mbps).
Otherwise, when you create online content and you want to share it with many people, that is called upload data. Your device uploads something on the Internet and then test upload speed is the issue you need to care about most.
Being similar to the download rate but it just works the other way around. Upload speed shows how many bits of data your device can share per second on the Internet. The measurement of this speed is also in megabits per second (Mbps).
Globally, conducting whichever speed check for internet, you will get the result of upload rates are lower than download rates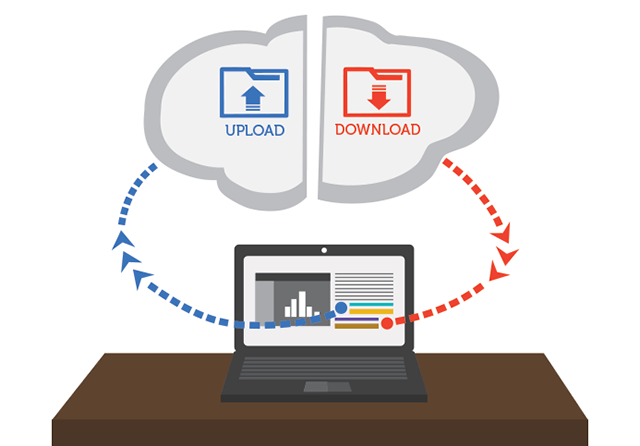 Download speed slower than upload
Factors affecting test upload speed
What factors can affect the test upload speed? Basically, there are three main factors you need to concentrate on if you want to upload processes smoothly without interruption. They are the type of content you upload, frames used on social networks, and your competitors.
Firstly, the faster the pace of the visuals, the more the bitrate ( the speed of bits) you need. To be detailed, for a 720p video with 30 frames per second, the maximum upload speed is 5.7 Mbps. If the streaming video speed test has an upload speed below 5.7, you can still live stream quite well. Besides, you conduct a single-shot video that records what you are talking about, the bitrate of 4,000 kbps might not be necessary. Reducing it by half, you would probably be still fine with it.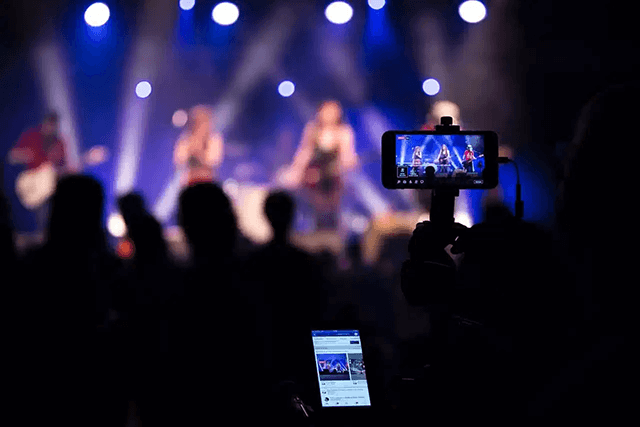 Speed out bits you need
However, 4000 kbps will be essential if you want to live stream video games or events with plenty of visual information. To conclude, depending on the type of content you intend to share online, you will need different upload speeds.
Secondly, a good upload speed can be influenced by the number of frames used. More frames per second mean a higher bitrate as well as a higher upload speed. Taking examples of streaming video games, to get more and more viewers as well as earn more money, you will need to ensure your viewers see fast-paced actions as clearly as possible. That might stream at up to 30 frames per second.
For Twitch, the range of bitrate for 720p video is between 3,500 and 5,000 kbps, the test upload speed should be at around 4.4 Mbps to 6.2 Mbps. However, YouTube Live requires around 2,250 to 6,000 Kbps at the highest optimal upload speed of 7.4 Mbps. That is the upload speed for the 720p video with 60 frames per second.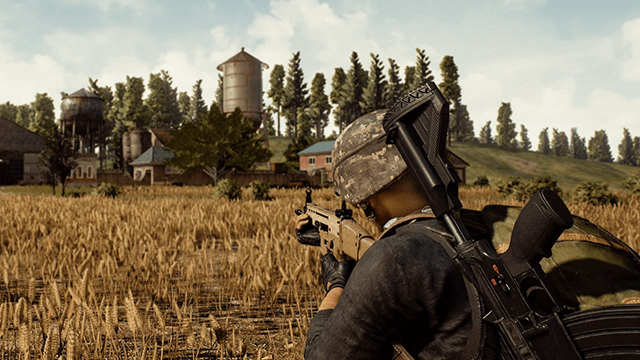 Upload speed for streaming 1080p twitch
What about if you stream 4k live at 60 frames per second? It recommends a bitrate in the range of 20000 kbps and 51000 kbps. With that range, to push online content perfectly, you will need an upload speed of 68.8 Mbps.
Finally, your competitors might also affect your upload speed requirements. The MMO ( making money online) industry has flourished significantly, therefore, the competition is also massive. Twitch, Facebook, and YouTube are big websites that attract a lot of people who try to use them to make money. With that massive competition, the upload process being affected is easily understood.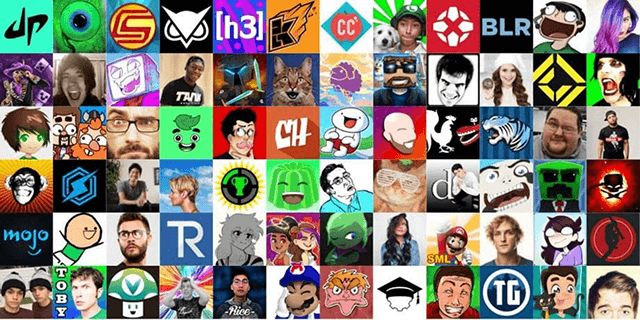 Finally, your competitors might also affect your upload speed requirements
Therefore, if you do not upgrade your internet package, improve the video quality, you will fall behind your competitors. Better quality requires higher upload speeds, so the competition will eventually push you to increase your upload rate.
What upload speed do I need for live streaming?
As we know, live streaming videos can consume a lot of bandwidth. Not only depending on the network connection speed, to upload content online smoothly, but also you need to consider many other factors. Encoding matters, but so does the type of content you want to stream. Platforms play a part, just like the resolution and the frame rate of your stream.
Generally, a good upload speed to shoot for is recommended at 5 Mbps. With this speed, you will not need to take notice because most internet service providers offer you internet plans with the upload speed from 5 Mbps to 50 Mbps. For basic online activities, short video uploading, the streaming video speed test at 5 Mbps will be fine.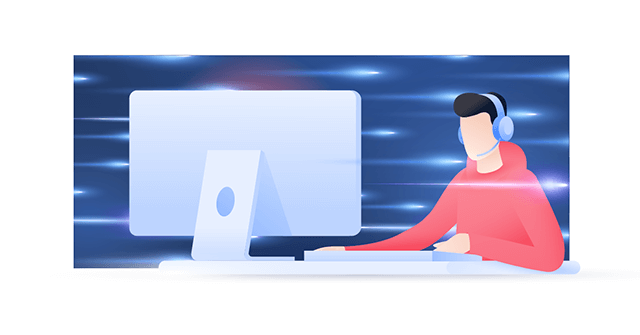 For basic online activities, is 5 Mbps upload speed good for streaming
However, as mentioned above, good upload speed can be different for each internet purpose. If you use your internet household for working, studying or streaming on a regular basis, the low upload speeds are definitely going to be a problem. At the very minimum, the best advice for you is to find a cable provider that promises to provide you with upload speeds on the high end, between 25 Mbps and 50 Mbps.
To be more detailed, let's choose three big platforms Youtube, Twitch, and Facebook to be specific illustrations.
For 720p video at 30 frames per second, the optimal upload speed on Youtube is between roughly 2 Mbps and 5 Mbps because the bitrate takes up about 1,500 to 4,000 kbps.
On Twitch, if you're streaming live video at a resolution of 720p, at 30 frames per second, you are able to upload up to 4,160 kilobits of data per second. The upload speeds between 3.2 Mbps and around 5 Mbps might be satisfying to show content online clearly, lively.
How about Facebook Live? For that type of video, the platform recommends the test upload speed at 3 to 4 Mbps.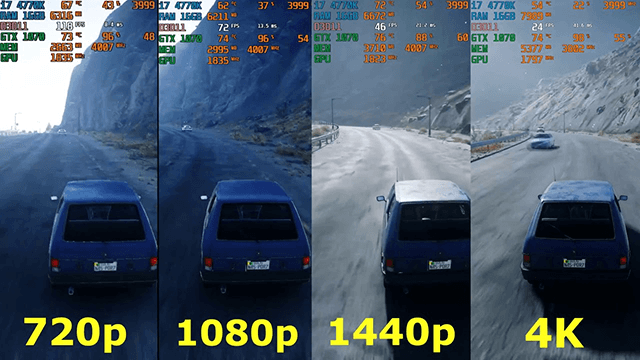 Bitrate for 1080p 60fps youtube is between 4500 and 6000 kbps
The higher the video quality, the higher the upload speed. Youtube allows users to stream high-quality videos such as 1080p video at 30/ 60 frames per second, 1440p video at 30/ 60 frames per second, and 4k video at 30/ 60 frames per second. As a result, the upload speed needs to be high enough. Look at the table below to find the suitable speed you need to satisfy.
| | | |
| --- | --- | --- |
| Video | Max Bitrate | Test upload speed |
| 720p video at 30 frames per second | | |
| 720p video at 60 frames per second | | |
| 1080p video at 30 frames per second | | |
| 1080p video at 60 frames per second | | |
| 1440p video at 30 frames per second | | |
| 1440p video at 60 frames per second | | |
| 4k video, at 30 frames per second | | |
| 4k video at 60 frames per second | | 24.2 Mbps to around 61.5 Mbps |
Conclusion
It can not be denied the role of test upload speed in the MMO industry in general, streaming in particular. Running a speed check google, does your network connection have a good upload speed to stream?
See more: speed test results