Internet and Power Disruptions Are Occurring in Gaza Strip Following Bombings
Oct 13, 2023 - Views: 65 Share
According to organizations who monitor internet connection, since Hamas started an attack against Israel over the weekend, power outages and infrastructural damage have seriously impacted internet access in the Gaza Strip.
NetBlocks, a company that monitors internet filtering, stated that as of Monday, eight of the main ISPs servicing the Gaza Strip had minimal to no connection.
Director of research for the group Isik Mater stated, "Most of them are not in a good shape, but some of them are connecting and disconnecting."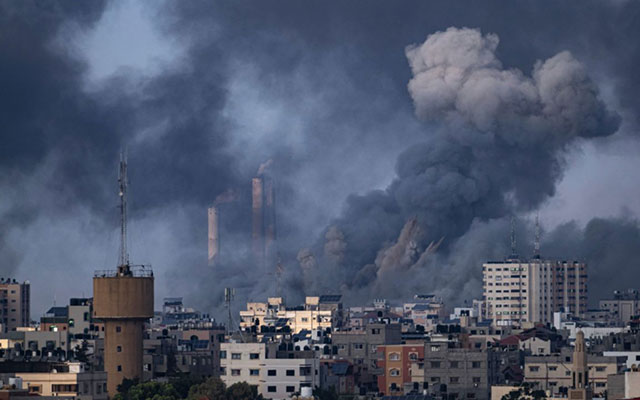 Gaza Strip experiencing internet outages and electricity cuts
A representative for the San Francisco-based internet connection startup Cloudflare stated on Monday that since Israel started its ban, which included turning off the electricity, the business had observed traffic at many networks servicing the Gaza Strip experiencing disruptions.
One of the best internet service providers for Palestinians, Fusion, stated on Facebook on Monday that bomb damage to infrastructure has resulted in service interruptions. 
The nation's leading cyber defense agency declared on Sunday that there haven't been any noteworthy cyberattacks on Israel since the invasion. Rob Joyce, a senior advisor for cybersecurity strategy at the National Security Agency of the United States, agreed on Monday.
"Obviously, one of the main concerns is whether there is currently a cyber component to it. 
At the Cipher Brief Threat Conference held on Sea Island, Georgia," Joyce stated, "And I'd say not yet."
Nonetheless, a number of hacktivist organizations have launched a variety of Distributed Denial of Service (DDoS) attacks, a common hacker technique to flood a website with traffic so that it loads slowly or not at all. 
These organizations frequently assert that they are associated with a specific nation, but it is impossible to confirm their identities.
Read more: Emoji Reactions Are Being Added to Gmail for Android