Hands-On Shots of The Google Pixel 8 Pro Show Significant Design Changes
Jul 17, 2023 - Views: 136 Share
Nearly four months remain till the release of Google's Pixel 8 series. 
However, renderings of the phone and a few promotional photos have already appeared online, indicating the design updates Google has in store for this year's redesign. 
Thanks to a tester who was provided with the Pixel 8 Pro by Google's device team for testing, several pictures of the Pixel 8 Pro in use have now leaked online. 
After that, the NDA was broken when the phone's photos were posted on Reddit.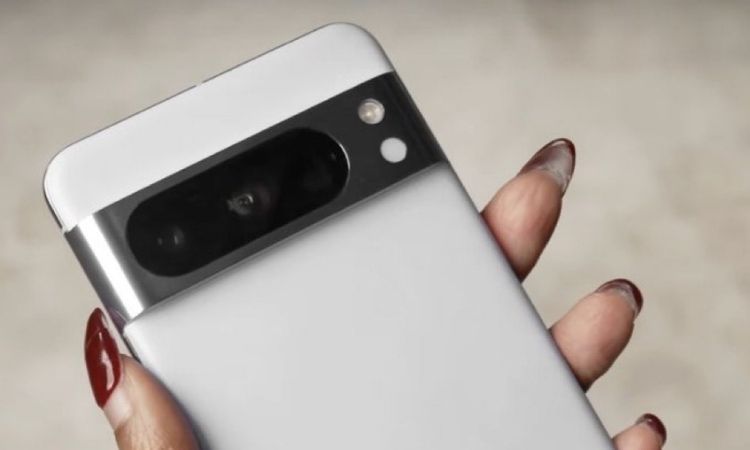 Google Pixel 8 Pro hands-on images confirm major design changes
The Pixel 8 Pro will clearly have rounder edges compared to its predecessors, based on the hands-on photographs (via Droid-Life). 
This confirms an earlier leak that said the Pixel 8's display curvature will be twice as great as that of the Pixel 7 Pro. 
The phone should become more ergonomic and portable as a result.
Additionally, it is certain that the phone's flat display will replace the curved one present on earlier Pixel models.
The phone's fastboot screen verifies the "husky" codename, revealing that it has 12GB of LPDDR5 RAM from Samsung and 128GB of SK Hynix storage.
Numerous stickers on the back of the gadget attest to its intended use for testing and assessment.
We also got a clear look at the triple-camera equipment, which is contained in a unitary capsule and seems to be bigger than before. 
According to rumors, Google wants to upgrade the Pixel 8 Pro's camera system with a bigger 64MP Sony IMX787 ultra-wide sensor and a newer 50MP main sensor.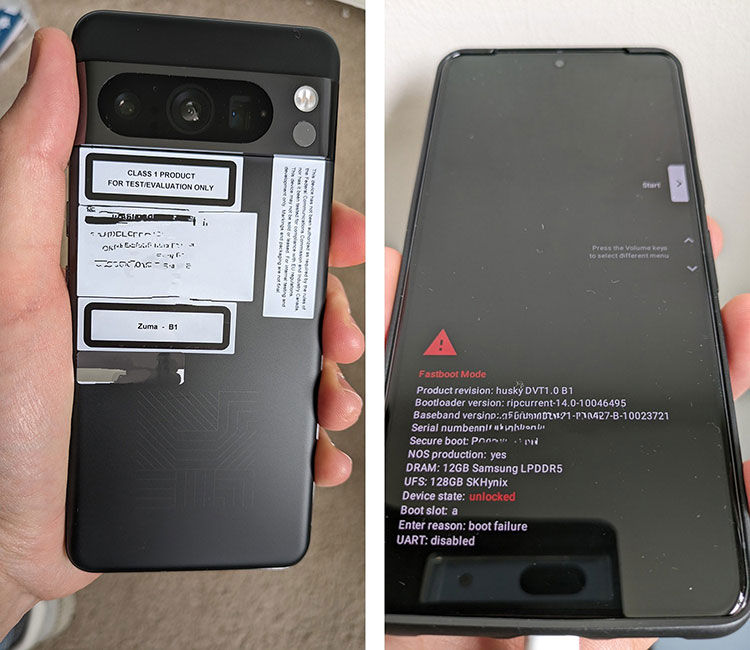 Some improvements in the Google Pixel 8 Pro
These improvements, along with the Tensor G3 chip's quicker ISP and staggered HDR, ought to result in a considerable improvement in the image quality of the future Pixels.
Although this is a test prototype and the final model could include a few small design tweaks, the Google Pixel 8 Pro appears to be extremely elegant in the hands-on photos. 
Knowing how poorly Google manages to prevent leaks of its products, anticipate more Pixel 8 hands-on images to surface before its release in October of this year.
Read more: New Apple Leaks Shoot Down Massive iPhone 15