What is Good Internet Speed for Gaming and Streaming?
Views: 238 - Share this post if you find it interesting!
Sure, faster internet is great, but you don't want to pay too much for the speed you don't need. So how do you know what is good internet speed for gaming and streaming? Just keep reading. We will share the requirements of speed according to the Federal Communications Commission.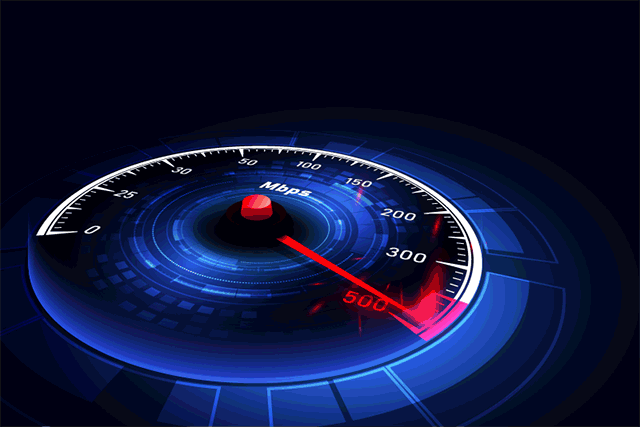 Good Internet Speed for Gaming and Streaming
Internet Gaming Terms You Should Know
Lag – a delay between a game's server and a player.
Latency: How long data is sent from your gaming device to your game's server and back again. High latency means slower response time.
Ping – Measures latency in milliseconds.
Rubber Banding – jerky movements in a multiplayer game caused by high latency.
Packet Loss – refers to the situation when packets of data drop before reaching a server. Packet loss of more than one or two percent can cause problems in real-time gaming.
Low ping is crucial, especially in twitch gameplay in which response time is vital. There are a number of factors that impact ping such as your geographical location, distance from the server, your internet connection, or inadequate bandwidth.
What is the Minimum Internet Speed for Gaming?
To determine a good internet speed for gaming, we should look at each type of game. For a multiplayer game with high-quality graphics, You need to upload your actions and download the actions of other players in the same game as you do in real-time. For a turn-based game, fast reaction time isn't necessary.
No matter what you play, low ping (no higher than 20 milliseconds), low latency, and low packet loss are always vital.
The minimum internet speed for gaming ranges from 3 - 6 Mbps. That's applied to casual gaming with minimal reaction time. However, if you play a competitive game, the required speed is at least 25 Mbps.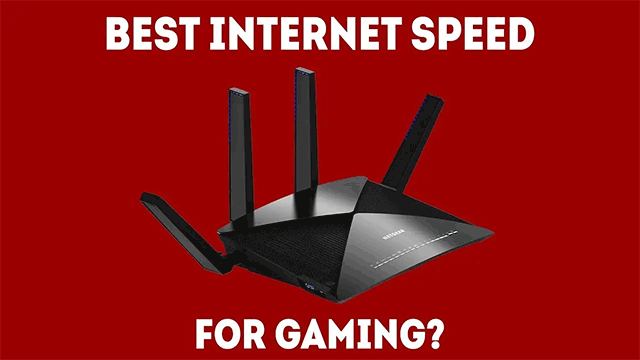 What is Good Internet Speed for Gaming and Streaming?
Cody Packer, Major League Gaming competitor, said that it's casual gaming or competitive gaming that determines the best internet speeds. Taking about good internet speed for gaming and streaming, he recommends 20 Mbps download and 5 Mbps upload for casual gaming while "50 download speed and 10 upload speed is required for competitive gaming and tournaments. If I want to game competitively while other people are streaming at the same time, then the minimum internet speed for gaming is 100mbps.
What internet speed do I need for video streaming?
Faster upload speeds are required for online streaming or live streaming. You'll need at least 5.6-7.4 Mbps for 1080p video at 60 frames per second. PC gaming with 200+ frames per second will need more.
Your high ping and latency cause your game to be laggy, you can get booted from the game. You also need to take a look at the minimum requirement of each gaming console.
Streaming the latest Netflix Original or mind-boggling hit on HBO Max requires 1.6 to 25 Mbps download speeds. For 4K glory, you'll need 25 Mbps speed. Amazon requires at least 15 Mbps for the highest-quality video.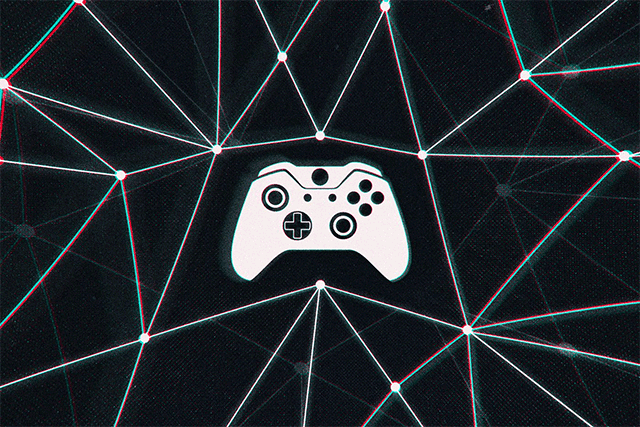 Good Internet Speed for Gaming and Streaming
But remember that internet speed is dedicated to your streaming app. Thus, you'll need more Mbps (at least 25 Mbps) if you're streaming HD or 4K movies across different devices. The number is applied to one person who is streaming into your home. So, if you have two or more people streaming at the same time, we recommend a minimum internet speed of up to 50 Mbps. There is no specific answer for what is good internet speed for gaming and streaming.
The table below shows the optimal download speed for some streaming apps.
| | |
| --- | --- |
| Streaming app | Optimal download speed |
| Netflix | 3–25 Mbps |
| Hulu | 3–16 Mbps |
| Hulu + Live TV | 8+ Mbps |
| Disney+ | 5–25 Mbps |
| YouTube TV | 3–13+ Mbps |
| Sling TV | 3–25 Mbps |
| FuboTV | 3–25 Mbps |
| HBO Max | 12+ Mbps |
| AT&T TV NOW | 12+ Mbps |
| Acorn TV | 1.6+ Mbps |
Networks are getting fast to meet the increasing demand of users. The U.S saw a 35% rise in the average download speed last year, topping 95 Mbps.
The average upload speeds also wet up to more than 32 Mbps, according to MySpeed. That is critical if you play online games or share media files online.
No matter how fast your connection is delivered by your ISP, things may slow down significantly if every room in your house has a separate 4K video streaming.
You can run a free speed test using MySpeed or another website. Conduct multiple tests over a few days, at different times of day, to get an accurate result of how stable and consistent those speeds are. This not only helps you make sure your ISP is delivering the speed you're paying for but also gives you a sense of how fast your connection is enough for your needs. If not, give your ISP a call and ask why the speeds you're getting are slower than promised or to ask about upgrading your internet plan.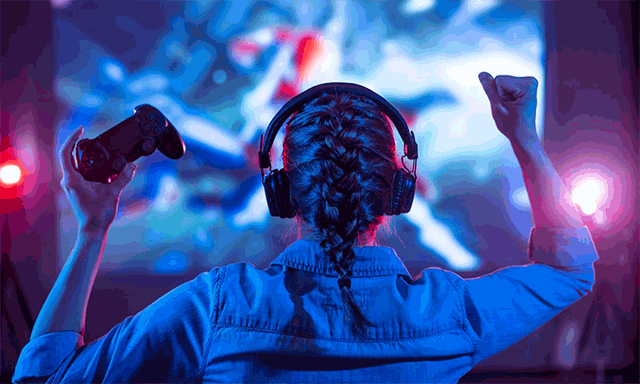 Learn about Good Internet Speed for Gaming and Streaming
Tips on improving your online gaming connection
Is a spotty connection frustrating your game time? Not to worry, there are a few ways to improve your connection to boost speeds and lower ping. Next time your game is lagging or load times seem a bit excessive, try these quick hacks for getting a better speed for gaming.
1. Use a wired connection
No doubt, ethernet connections will almost offer a good internet speed for gaming and streaming. Connect your computer with a gaming console using an Ethernet cord for a smooth gaming experience. Remember to reconfigure your internet settings if you want to use the wired connection rather than Wi-Fi.
2. Invest in Wi-Fi extenders
Another way to have good internet speed for gaming is using Wi-Fi extenders, which can boost signal range, thus allowing you to game anywhere in your house. Also, moving closer to the router is also a good way to get a better connection.
3. Reset your modem or router
Resting modems and routers will keep them running at optimal performance. Try doing this if your game starts lagging all of the sudden. If that doesn't work, run a free speed test to make sure your connections are sufficient enough for a seamless gaming experience.
4. Close other bandwidth-hogging apps
When gaming on your devices, other apps could be running in the background. This may limit your available bandwidth for gaming. Moreover, many gaming consoles automatically download game and software updates, abruptly hindering your connection. Thus, it's best to check and close any bandwidth-hogging apps or programs before gaming.
5. Adjust game settings
You can fine-tune frames per second and resolution settings. The crispest and the clear image requires more bandwidth and could lead to lagging. So, adjusting game settings can work when you play on game streaming services.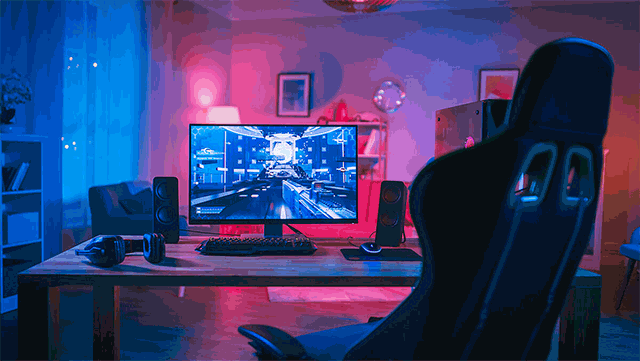 How to Know Good Internet Speed for Gaming and Streaming?
6. Secure your Wi-Fi connection
Your slow connection can be due to someone's piggybacking off your Wi-Fi. Not only that, they may try to access the personal information of your connections. It's best to keep your network secure.
Conclusion
Knowing what is good internet speed for gaming and streaming is undoubtedly vital. It's important to run a speed test before you starting to make sure it's stable enough for a seamless experience. Don't forget to think about the number of devices simultaneously connecting to your network and know exactly what you want to do with your speeds.