How good is 10 Mbps upload speed? Minimum speed for video conference
Mar 25, 2022 - Views: 2240 Share
Nowadays, video conference software becomes more popular than ever before, especially during the Covid-19 pandemic. What is the minimum speed for good online video calls? Is 10 Mbps upload speed good enough?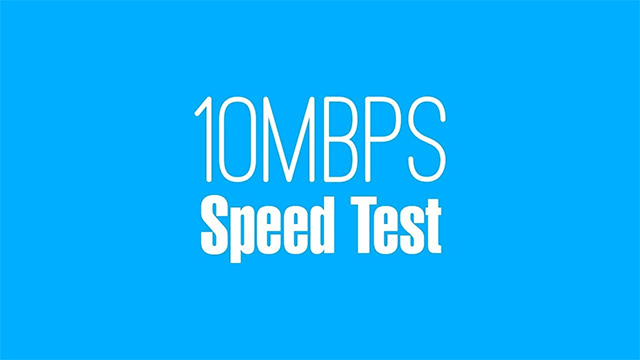 How fast is 10 Mbps upload speed?
Internet requirements for video conference
While doing video conferences, there is nothing more frustrating than stuttering, choppy video, and slow network connection.
Here is a quick rundown of internet specs you should consider when having a video call:
Download speed: It refers to how fast your video connection is delivered from other members on the call

Upload speed: it refers to how fast your network can send your video stream to others

Ping (Latency): It determines how quickly your network synchronizes with each other. Note that high ping will lead to distortion and lag.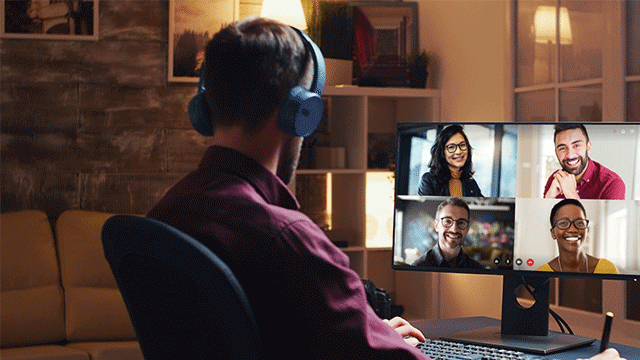 Internet specs for video conferences
Nowadays, the number of video calls software users increases sharply therefore their developers improve and design software that doesn't require high-quality connections, fastest speed. 
The Internet speed needed will depend on some factors:
How many devices are on your network connection?

What application/ software are you using to call videos?

Do you send/ download a lot of large files?
Run an upload speed test to check your network performance if you feel your video conference is not good. 
How much Mbps is needed for video conference?
The minimum bandwidth required for efficient video conferencing is 8Mbps for downloading and 1.5Mbps for uploading. Consider increasing your plan if downloading and uploading products seem to take too long or if you experience slowness.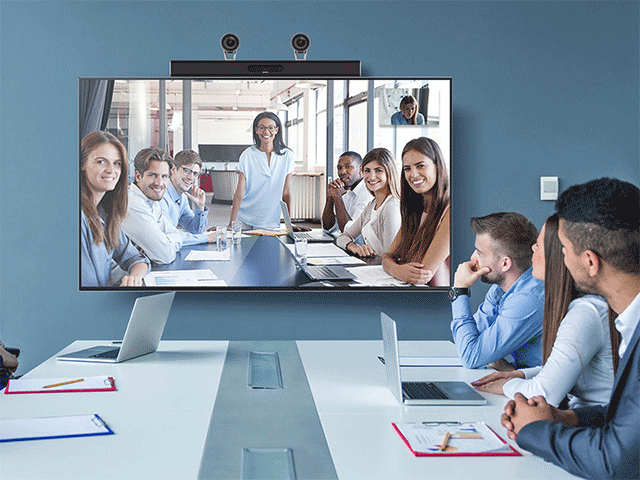 1.5 Mbps upload speed is enough for a basic video conference 
When it comes to video conferencing bandwidth requirement, there are a few variables that might influence video input and output:
What kind of web camera are you using?

What is the camera resolution?

What is the camera FPS? 

How many active cameras are used in the call?

How many active cameras are active on the same connection?

How many devices are connecting to the same network?

How many features are used in the call at the same time ( screen sharing, whiteboard)?
These variables can impact the needed speed to have a good video conference. 
Here is the table of speed recommendations for some popular video chat applications, let's take a look.
| | | | | |
| --- | --- | --- | --- | --- |
| Video chat application | Min. upload speed | Min. download speed | Rec. upload speed | Rec. download speed |
| Zoom (one-on-one calling) | 600 Kbps | 600 Kbps | 1.8 Mbps | 1.8 Mbps |
| Zoom (group calling) | 800 Kbps | 1 Mbps | 3 Mbps | 2.5 Mbps |
| Google Hangouts and Google Meet | 3.2 Mbps | 1.8 Mbps | 3.2 Mbps | 3.2 Mbps |
| Slack | 600 Kbps | 600 Kbps | 600 Kbps | 2 Mbps |
| Skype | 128 Kbps | 128 Kbps | 512 Kbps | 8 Mbps |
Data from highspeedinternet.com 
Like the table above, an upload of 10 Mbps is good and satisfies all video chat applications. Therefore, you are comfortable doing video calls without worrying about internet issues. 
FAQ about internet speed
Is 10Mbps upload speed good?
In accordance with the FCC, it defines download rates of up to 25 megabits per second and upload speeds of up to 3 megabits per second are available with high-speed internet. Therefore, Upload rates of 10 Mbps or greater are typically considered fast internet upload speeds since they can easily accommodate the typical user's activity. 
Is 10 Mbps upload speed good for gaming?
Most games do not require a high-speed connection, however, 10-20 Mbps is preferable. You can really get away with very low ping and minimal speeds like 2 Mbps - it won't impair your game reaction at all.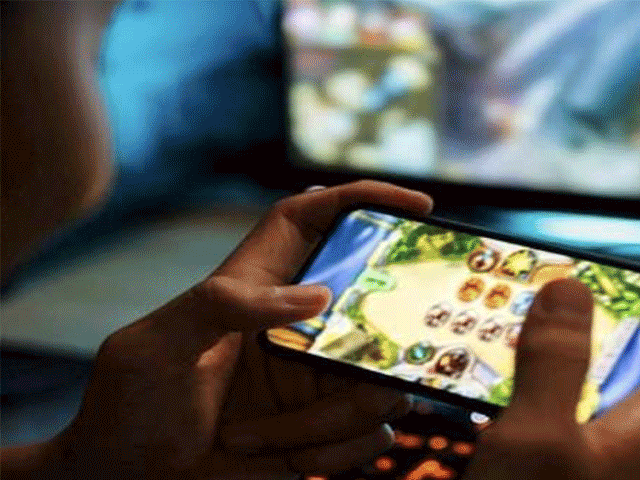 PS4 upload speed kbps
Required PS4 upload speed kbps is just 500 to 1000 kbps. The important thing you should take concern is ping ms and download speed as well. Playing online games give high requirements of these rates. 
Is 10 Mbps fast enough for Netflix?
Netflix recommends a connection speed of 3 Mbps for one standard-quality video and 5 Mbps for one high-definition stream. Two simultaneous HD quality streams would require twice, around 10 Mbps, and so on. 
Besides, streaming Netflix consumes lots of bandwidth, if while you're watching it, someone is playing online games or downloading a large file, that recommended speed is not enough.
5 Mpbs is not fast enough to stream at all. When it comes to video quality, different streaming platforms have distinct requirements. Some are designed to permit users to broadcast low-resolution video from their phone anytime, while others attempt to allow people to tune in to TV-quality streaming.
With 5 Mbps, you are able to broadcast on Twitch with all resolutions except for 1080p at 60 fps. Facebook Live allows to stream at a slower speed, 5 Mbps is enough to stream on it smoothly.
In contrast, on Youtube, if you want to stream high-quality videos such as 1440p at 60 fps or 4K videos, you will need more bandwidth.