Ping
Delays in transfer
ms
Download
Speed of download
Upload
Speed of upload
How to Increase Wifi Upload Speed in 8 Simple Steps?
Nov 04, 2021 - Views: 3317 Share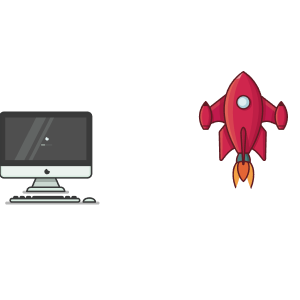 Content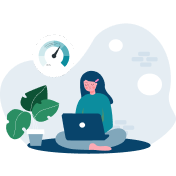 Part 1
What is upload speed?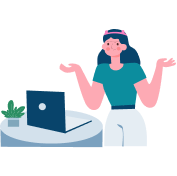 Part 2
Reasons for slow upload speeds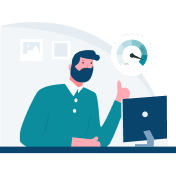 Part 3
How to increase wifi upload speed?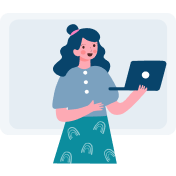 Part 4
How to check upload speed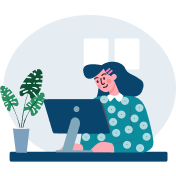 Part 5
What is a good upload speed?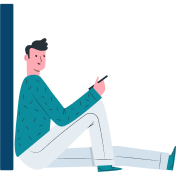 Part 6
Conclusion
Part 1
What is upload speed?
Uploading speed is how quickly data is transferred from your device to the Internet.
It is measured in megabits per second (Mbps) and is generally dictated by the Internet package that you choose from Service Provider.
Where it does matter is when you're uploading large files, streaming videos, video chatting, or sharing your photos and videos on social media.
If you make video calls on Skype, for example,  your upload speed determines whether or not you can broadcast in stunning high HD.
So, what is a good upload speed for wifi?
5Mbps or above are deemed good wifi upload speed as they will support most activities that need data uploadings, such as HD video calls and online gaming.
Part 2
Reasons for slow upload speeds
"Wifi upload speed slow" is an annoying problem that can be caused by a number of factors, none of which are beyond your control.
Here are some of the main ones:
Your Internet bandwidth

Weak wifi signals 

Too many devices connected to a single connection 

A firewall 

Outdated router

Your system infected with viruses

Your Internet provider issues
Part 3
How to increase wifi upload speed?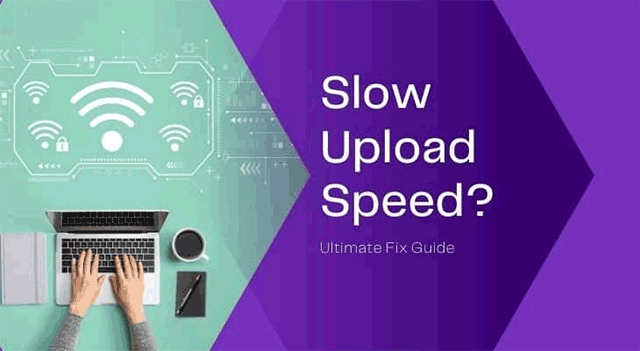 Fix slow upload speed
If you find your upload speed just slower than it should be, run a wifi upload speed test in the first place, then try the following methods to speed up your connection.
#1. Upgrade internet plan
If you want to improve your upload speed or want wifi upload speed faster than download, consider switching to another Internet plan or upgrading your current one. 
There is a bunch of options for you to choose from.
Asymmetric DSL, for example, provides upload speeds ranging from 5 Mbps to 50 Mbps,
Whereas upload speeds of cable Internet connections range from 5 Mbps to 50 Mbps.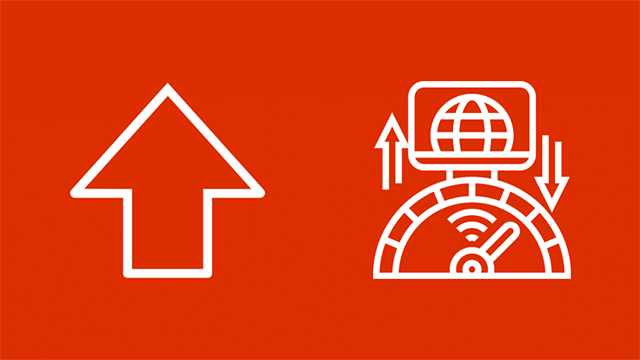 Upgrade internet plan for better speeds
Understanding whats a good upload speed for wifi and what activities you use upload speeds for will help you pick the right package.
You wouldn't want to opt for a super-high-speed Internet plan while you won't be doing much uploading, right?
#2. Use a wired connection
If you usually upload files using a wireless connection, switching to a wired network will greatly enhance Internet upload speeds.
This works because data moves more slowly through the air than through wires. 
The simplest method is to remove the Ethernet connection from your wireless network and plug it into your computing device instead.
Not only is this speedier, but it is also more reliable and less vulnerable to hackers.
#3. Limit the number of users 
By default, a WiFi router distributes the total available bandwidth evenly across all networked devices.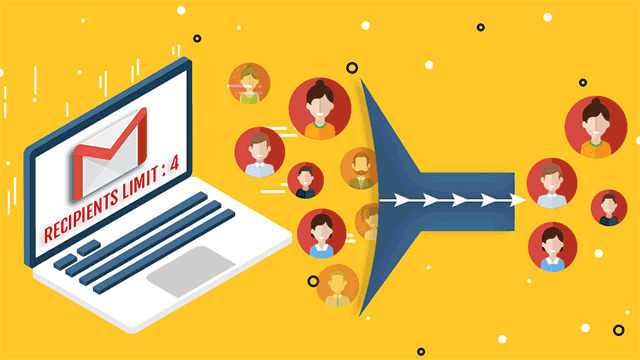 Increase upload speed
The greater the number of users connected to your network, the slower it becomes.
The most practical method to reserve more bandwidth for yourself is to reduce the bandwidth available to other devices. 
This can be accomplished by navigating to the router's settings.
This will not only save you money from overusing the internet but also result in faster speeds for you.
Moreover, when uploading any video or files, you should turn off the bandwidth-hogging programs to prevent some of them from eating up your Internet to enjoy faster download or upload speeds.
#4. Reduce wifi interference 
As earlier said, wifi signals can be interrupted or blocked by factors such as distance and devices (TV, microwave, radio).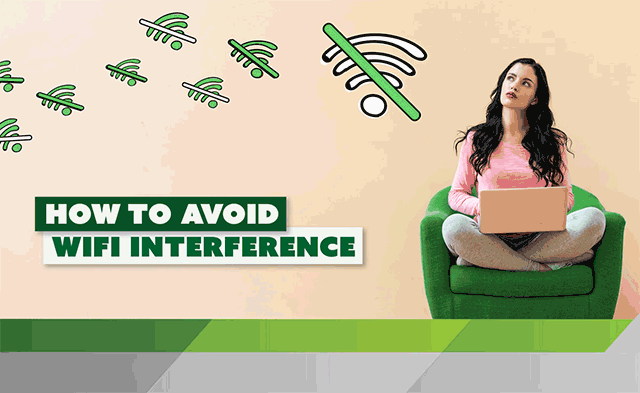 Improve upload speed
Therefore, to speed up your connection in general and speed up youtube upload in particular, remove those kinds of obstacles if possible.
For those looking for how to increase youtube upload speed, this way also helps. 
Because YouTube can take a significant amount of upload bandwidth, and uploading videos to YouTube slow down the internet, you should limit YouTube upload speed.
#5. Disable your firewall
This particular workaround is not suggested, but just in case your firewall is slowing down your internet connection.
Don't turn off the Firewall
Until you've checked to see if it has any influence on your internet speed.
Perform a fast upload speed test, and then re-enable both firewalls if nothing has changed.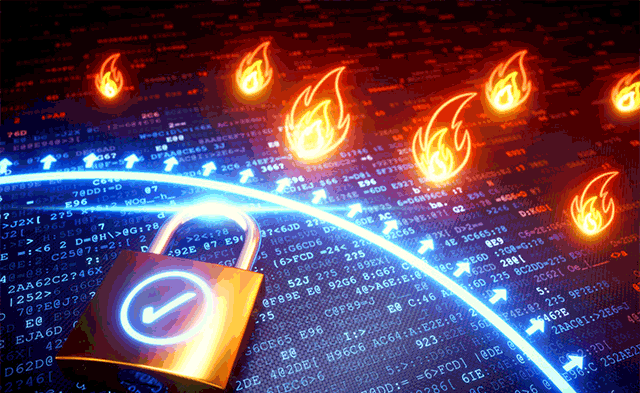 Speed up internet
Even if Windows Defender is to blame, I wouldn't leave the firewall turned off for too long.
It could be better to select a different firewall for your PC that will not cause your internet speed to be slow in the long term.
#6. Upgrade router
If your router is outdated, consider upgrading it or buying the new one.
If you install your router in a corner, you may experience Wi-Fi problems at the other end of your house. 
The optimal location for your router is in a central location, close to where you use the internet the most. 
Don't hide your router in a cellar or a closet or surround it with brick walls or metal objects.
Besides, you should use the 5 GHz band rather than the 2.4 GHz band for better speeds.
#7. Install antiviruses software
Looking for an amazing tip on how to increase wifi upload speed? 
Use spyware or virus scanner software that can detect malicious programs and deter your PC/Laptop from slowing down.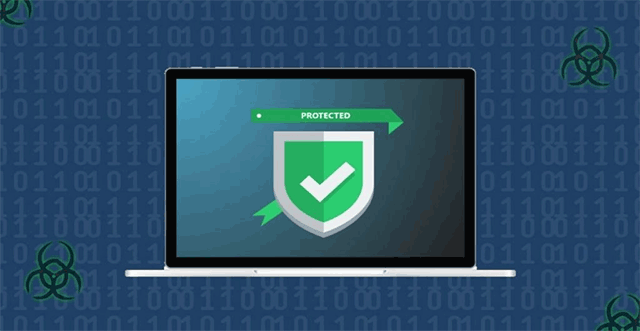 How to increase upload speed?
So run a complete scan of your hard disk regularly and see if it helps improve speed.
#8. Call ISP
If you've jumped through hoops but still see no improvement in your speed, then it's time to pick up the phone and give your ISP a call.
They can tell you whether there is a network outage or if your slow connections are due to network congestion or the data cap of your plan.
We've heard countless stories of people who aren't getting the internet speeds they require.
They call their ISPs and get a great jump in speed in the end.
Keep in mind that internet service providers may have various requirements for upload and download speeds.
Download speeds are typically faster,
So that's what you'll see advertised.
Investigate both download and upload speeds to determine your best plan.
Overall, while our upload speeds will always be underestimated, they should not be so far behind that they become a burden to your internet usage.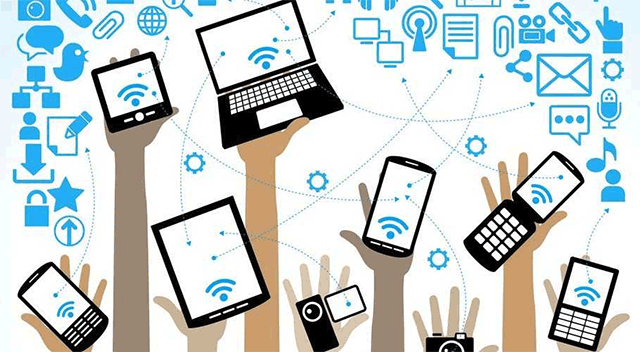 How to improve upload speed
Many of the reasons for a poor upload speed can also be applied to a slow download speed.
However, if the issue is affecting only your upload speed and not your entire internet speed, contacting your ISP is a good option. 
Make sure your internet service provider is aware of your issue, and that you have performed a speed test beforehand. 
Part 4
How to check upload speed?
Run an upload speed test. You might want to know your current speeds so you can compare results as you go through each stage and see if it's helping.
When you get the results, compare them to the maximum speed for your internet package, which can be found on your internet bill.
By doing that, you'll know whether your speeds are genuinely slowing down or if it's simply time to switch to a faster plan.
If your speeds are close to what they should be,
But you're still experiencing wifi download speed slower than upload or wifi download speed slow upload normal,
You're definitely overburdening your current connection and need faster internet service.
Part 5
What is a good upload speed?
You may wonder what is a good upload speed for wifi and what is the average upload speed for wifi.
Generally, a good wifi upload speed is over 5 Mbps, which can handle some common activities of the average user. 
The Federal Communications Commission (FCC) specifies a minimum upload speed of 3 Mbps for fast internet.
WiFi upload speeds range from 1 Mbps to 15 Mbps on average. 
Starbucks wifi upload speed of 8.7 Mbps is considered good. 
Part 6
Conclusion
So now you've just got to know several possible causes of slow upload speed and how to increase wifi upload speed in simple steps. If you have any helpful ways or tips, please share them with us. Thanks!